World Of Music - Arhiva 3
Soda Open Air Festival 2005. (Spisak prijavljenih bendova)
Ohrabreni dobrim odazivom izvodjaca koji su podrzali proslogodisnju manifestaciju, grupa mladih muzicara sa podrucja opcine Lukavac odlucili su da i ove godine, od 29. do 31. jula 2005. godine, naprave slicnu manifestaciju pod nazivom "Soda Open Air Festival 2005", gdje bi se ponovo promovisala ista muzicka scena. Organizator je pokrenuo i web stranicu festivala (http://www.soafestival.tk). Organizator je prijatno iznenadjen ogromnim odzivom raznih bendova iz cijele BiH, kao i iz nama susjednih zemalja (Hrvatska i SCG), koji su se prijavili za ucesce na ovogodisnjem festivalu i prijave su stigle od strane trenutno najpoznatijih bendova iz Sarajeva, Mostara, Bihaca, Banjaluke, Tuzle i drugih BiH gradova, kao i iz Splita, Osijeka, Zagreba, Beograda, Novog Sada (detaljan spisak prijavljenih bendova moze se pogledati u prilogu ove poruke, a sve ostale informacije na web stranici festivala).

| | |
| --- | --- |
| Autor: Davorin Djuranovic, Lukavac, BiH | |
The Bastardz - Aktivnosti
The Bastardz, kultni zagrebacko / amsterdamski band, proslogodisnji dobitnici Porina za najbolji urbani album, nastupili su u sklopu ljetne turneje i u Opatiji, na 5. Liburnija Jazz Festivalu. The Bastardz ce ovog ljeta nastupati u sjajnoj all star postavi, a kao posebnu zanimljivost mozemo napomenuti da ce na ovogodisnjim ljetnim nastupima uz uvijek raspolozene The Bastardze nastupiti i Srdjan Dedic, visestruko nagradjivani kompozitor suvremene glazbe i virtuoz na klavijaturama, a na nekim nastupima ce se The Bastardzima prikljuciti i Drazen Scholz, bubnjar Parnog Valjka, jedan od najboljih bubnjara na ovim prostorima. Nakon Opatije, The Bastardz ce svojom sjajnom kombinacijom funka, jazza i popa zabaviti i rasplesati Gospic 16.07.2005., Split 17.07.2005., Pulu 18.07.2005., Krk 19.07.2005. i Mali Lo±inj 24.07.2005. godine. The Bastardz najavljuju jos neke nastupe tokom kolovoza 2005. godine o kojima cete pravovremeno biti obavijesteni, a kao i uvijek, obecavaju nezaboravne funky party za sve koji dodju na njihov koncert. Na svim nastupima publika ce moci kupiti The Bastardz albume po promotivnim cijenama. Detalji slijede, a za vise informacija pogledajte na sluzbenoj Internet stranici banda: www.thebastardz.com.

| | |
| --- | --- |
| Autor: Zoran Jex Jaeger, Zagreb, Hrvatska | |
Thanks Jimi Festival - Raport
Barikada je vec imala najavu o festivalu Thanks Jimi. Festival se odrzao 21. maja 2005. godine na Rynek Squareu u Wroclawu (Poland). Glavni organizator, najbolji gitarista Poljske, Leszek Cichonski - na slici, okupio je veliku ekipu saradnika: Tommy Emmanuel, John "Broadway" Tucker, Egon Poka (Hungary), Barry Cleveland (urednik magazina Guitar Player) i mnogo drugih gitarista. Specificnost tog festivala je bio pokusaj da se na jednom mjestu okupi vise od 1555 gitarista koji bi istovremeno svirali i time bi bio postignut rezultat za Guinnesovu knjigu rekorda. Nazalost, na festivalu se okupilo "samo" 1201 gitarista i rekord nije oboren. Ipak, bio je to dogadjaj za nezaborav - svi oni su svirali najbolje pjesme iz repertoara Jimi Hendrixa. Slike sa tog jedinstvenog muzickog dogadjaja mogu se pogledati na linkovima: http://www.poklad.pl/gallery/?dir=tucker i http://www.cichonski.art.pl/foto_grg_2005.htm .

| | |
| --- | --- |
| Autor: Dragutin Matosevic, Tuzla, BiH | |
Zadar - Metal Melting Summit
2nd international festival of neglected culture will be held on 14., 15. & 16.07.2005 - in Zadar, Croatia. Five headliners are from all over the world (Therion, Soulfly, Rage, Amon Amareth & Brainstorm), and a number of bands are from Croatia and Slovenia (Strommouissheld, Osmi Putnik, Rowbau, Noctiferia & Prospect). Three bands are from B&H which will play at one of the greatest festivals in ex-YU - Agonize, Toxicdeath and Symbolic, all three are from Tuzla, and were voted by MMS team and fans to be included in this one day open air festival. For more information on MMS visit www.metalmelting.tk. You can find more information about Tuzla's bands on www.agonizeband.com, www.toxicdeath.com and www.symbolicband.tk. Keep on supporting Bosnian Metal Scene!!!
| | |
| --- | --- |
| Autor: Eldar Ibrahimovic, Tuzla, BiH | |
III Mostar Blues Festival
3. internacionalni Mostar Blues Festival odrzat ce se u Muzickom Centru Pavarotti od 14.07.2005. do 16.07.2005. godine. Za treci Mostar Blues Festival angazovan je jedan od najboljih zvucnih sistema na ovim prostorima, sto garantuje vrhunsku kvalitetu zvuka. Treba spomenuti i besplatne dnevne radionice gdje bi poznati muzicari, ucesnici festivala, edukovali mlade ljude o bluesu, odrzavali radionice na razlicitim muzickim instrumentima i diskutovali o muzici uopste i njenom znacaju u ukljucivanju mladih u drustvo. Naravno, i ovaj festival, kao i dva prethodna, zadrzava humanitarni karakter. Ucestvuju: (14.07.2005.) Inga - Woodstock Dance (BiH), Mike del Ferro - Michelle David (USA - clanovi muzicke asocijacije American voices) sa pratecim bendom: Amar Cesljar (bubanj), Dino Sukalo (gitara) i Dinko Simunovic (bas); (15.07.2005.) Triple Trouble Blues Band (Mostar, BiH), Goran Bare i Placenici (Hrvatska); (16.07.2005.) Lejla - Sounds of Heaven (BiH), Herzegovina Blues Project (BiH), No Rules (Tuzla, BiH) i Chicken Shack Blues Band (Hrvatska).

| | |
| --- | --- |
| Autor: Mili Tiro, Mostar, BiH | |
Live Aid - Live 8
Paznju cijelog svijeta zakuplja veliki dogadjaj koji se istovremeno odrzava u 8 svjetskih centara. Rijec je o humanitarnim spektaklima nazvanim Live Aid - Live 8. Organizator, Sir Bob Geldof, tvorac i prije 20 godina odrzanog Live Aida, uspio je ponovo okupiti najvece bendove i izvodjace svijeta pod "jednom krovom" kako bi sakupili novac za one kojima je on najpotrebniji - ljudima u Africi. Live 8 koncert, koji se 02.07.2005. godine istovremeno odrµavao u Londonu, Philadelphiji, Parisu, Berlinu, Rimu... Koncert je dobio naziv Live 8 jer se odrµava u isto vrijeme kad i Summit G8 (najrazvijenijih zemalja svijeta - USA, Kanada, Velika Britanija, Francuska, Njemacka, Italija, Japan i Rusija) od 06.07. do 09.07. u Gleneaglesu, Skotska. Na Live 8 nastupaju: Hyde Park, London: Coldplay, Dido, Keane, Elton John, Annie Lennox, Madonna, Muse, Razorlight, Scissor Sisters, Paul McCartney, Joss Stone, Stereophonics, Sting, Robbie Williams, U2, REM, Velvet Revolver, Bob Geldof, The Killers, The Cure, Snow Patrol... Muzej umjetnosti, Philadelphia: Will Smith (host), Bon Jovi, Maroon 5, P Diddy, Stevie Wonder, Jay-Z, The Dave Matthews Band, Sarah McLachlan, Rob Thomas, Keith Urban, 50 Cent, Kaiser Chiefs... Eiffelov toranj, Paris: Jamiroquai, Craig David, Youssou N'Dour, Yannick Noah, Andrea Bocelli, Calo Gero, Kyo, Placebo, Axelle Red, Johnny Halliday, Manu Chao, Renaud... Brandenburgova vrata, Berlin: A-ha, Crosby, Stills and Nash, Brian Wilson, Lauryn Hill, Bap, Die Toten Hosen, Peter Maffay... Cirkus Maximus, Rim: Duran Duran, Faith Hill, Irene Grandi, Jovanotti, Tim McGraw, Nek, Laura Pasini, Vasco Rossi, Zucchero...

| | |
| --- | --- |
| Autor: Dragutin Matosevic, Tuzla, BiH | |
Rock Otocec 2005 - Pocelo odbrojavanje
Zapocelo je odbrojavanje do rajskih dana festivala Rock Otocec 2005. Od 08. do 10. srpnja 2005. godine, na kupalistu kod gradica Otocca ob Krki u Sloveniji, odrzati ce se deveti po redu glazbeni festival ROCK OTOCEC 2005. U idilicnom prirodnom okruzenju uz rijeku Krku, za dobro raspolozenje ce se pobrinuti: Laibach, Emil Bulls, Siddharta, Magnifico, Let 3, Slon in Sadez, Dan D, Pero Lovsin, Van Gogh, Orlek, Leeloojamais, Naio Ssaion, K.u.t. Gas, Plebs, Anavrin, Tha Flow, Kaoz, D.D.V., Kombo Zlatka Kaucica, Pointless... Nastup na Rock Otoccu osiguralo je i desetak grupa iz Slovenije, Hrvatske i Italije, a iste su pobjednici na predizbornim lokalnim takmicenjima na kojima je sudjelovalo oko 150 grupa! Vise info ima na www.rock-otocec.com .
| | |
| --- | --- |
| Autor: Darko Budna, Koprivnica, Hrvatska | |
Festival - Blues & Soul 2005
U sklopu kulturne manifestacije Skopsko ljeto 2005 odrzat ce se i Blues & Soul 2005 - dvodnevni festival koji je vec postao tradicionalan. Ovogodisnji festival Blues & Soul 2005 skopskoj publici ce ponuditi muzicke programe slijedecih izvodjaca: 04. jula 2005. godine nastupaju Vargas Blues Band - www.vargasblues.com - (Spanija) i Raw Hide (Srbija i Crna Gora), a 05. jula 2005. godine nastupaju Coen Wolters Band - www.coenwolters.com - (Holandija) i Nine Below Zero - www.ninebelowzero.com - (Velika Britanija).

| | |
| --- | --- |
| Autor: Vasja Ivanovski, Skopje, Makedonija | |
Harp Player - Blog
Harp player (http://harpplayer.blog.hr) je blog koji je namjenjen svim ljubiteljima i sviracima usne harmonike i onima koji bi to htjeli biti. Nazalost, sviraca tog instrumenta je vrlo malo, a koliko je poznato, u ovim krajevima nema niti jedne web stranice niti literature koja bi potakla i educirala zainteresirane za ovaj instrument. Tvorac ovog bloga, Igor Djeke, pjevac i usnoharmonikas vinkovacke grupe Thee Knuckleheads, ne smatra sebe nekim vrhunskim sviracem usne harmonike, ali ako bi nekim savjetima iz svog bogatog iskustva nekome ipak uspio pomoci - bio bi vise nego zadovoljan jer bi tim putem htio doprinjeti razvoju scene usnoharmonikasa. Mole se iskusniji sviraci usne harmonike da, takodjer, kroz komentare na postavljene priloge savjetima pomazu ovu scenu, a svi oni koji imaju nekakav audio snimak sa bendom ili solo (ali sa usnjakom, naravno) neka se jave na e-mail adresu u nastavku ove poruke - igordjeke@hotmail.com .
| | |
| --- | --- |
| Autor: Toni Saric, Vinkovci, Hrvatska | |
Symbolic, TZ, BiH - Activities
Symbolic (progressive metal band from Tuzla, B&H) has finally made decision on where to record new studio material. After considering all available studios and funds available, the band decided to record 10 songs set in their own temporary studio facility and to invest money in purchase of recording equipment. Location of studio will be Home of Youth premises in Tuzla where most of rehearsals take place anyway. All studio engineering, recording, mixing and production of songs will by in hands of band members themselves. Recording is expected to begin by the end of June. The band has plans to take video shots during the recording so the new CD might include some video clips as well.

| | |
| --- | --- |
| Autor: Eldar Ibrahimovic, Tuzla, BiH | |
Multimedijalni CD - Happy End
Nakon odbijenice od strane Opcine Tuzla povodom molbe da financira Multimedijalni promo CD "Tuzlanska muzicka scena 2005", pokretac akcije se obratio za pomoc predstavniku EUFOR Multinational Task Force North, Captain Pekka Turunenu, FIN Army, sa molbom da njihovi vojnici razmotre mogucnost financiranja tog projekta. Ubrzo je stigao pozitivan odgovor. Potreban novac skupio je Irish Contingent, Camp Eagle Base, Tuzla, i u njegovo ime novac je predstavniku organizatora predao Captain Jerry Casey, IRL Army. Predstoje zavrsni radovi na grafickoj doradi pomenutog CD-a, a onda ce se pristupiti operacijama stampanja i distribucije raznim muzickim klubovima, organizatorima festivala, motorijada, kao i predstavnicima medija - sve sa ciljem da se predstavi i promovise trenutna muzicka scena grada Tuzle. Na slici: Mr. Pekka Turunen, Dragutin Matosevic i Mr. Jerry Casey.

| | |
| --- | --- |
| Autor: Dragutin Matosevic, Tuzla, BiH | |
Crooks & Straights - So Little Left To Say
Country grupa "Crooks & Straights" (www.crooksandstraights.com) dolazi iz Rijeke. Utemeljena je u listopadu 1999. godine. "Crooks & Straights" su svoj najveci dosadasnji uspjeh postigli na 23. europskom natjecanju country glazbe, "Picnic Country – Europa Country Music Contest", odrzanom u Poljskoj od 23. do 25. srpnja 2004. godine. U pitanju je medjunarodni festival koji je prije pet ili sest godina prerastao u svojevrsnu Euroviziju country glazbe. "Crooks & Straights" su se oglasili novim albumom nazvanim "So Little Left To Say". Izdavac je zagrebacki Dancing Bear. Ovaj album svakako zasluzuje vasu paznju.

| | |
| --- | --- |
| Autor: Anamarija Firm, Zagreb, Hrvatska | |
Osmi Putnik - Ziv i ponosan
Splitska grupa Osmi Putnik ima novi album - "Ziv i ponosan". Prije nekoliko dana zavrseno je snimanje video uradka za pjesmu "Glasno, glasnije". Video spot je sniman na atraktivnoj lokaciji u Splitu, u video produkciji Andreja Jakase i "Proscart Studia". Na setu su kao direktni akteri sudjelovali i clanovi moto klubova MK "Fjaka", MK "Sjene", MK "Reborn" i MK "Medjugas". Trenutno je u tijeku montaza spota, a njegova premijera je bila 15.06.2005. godine na promociji albuma "Ziv i ponosan" u Caffe baru "Hot Tuna" u Splitu. Pjesmu "Glasno, glasnije", mozete besplatno skinuti sa web stranice www.osmiputnik.com. Prvi koncert grupe Osmi Putnik bio je 17. lipnja 2005. godine u Splitu, na tvrdjavi Gripe. Prvih 300 kupaca je uz kartu dobilo i album "Ziv i ponosan". "Osmi putnik" je ovim koncertom pored promocije novog albuma obiljezio i proslavio svoj dvadeseti rodjendan.
| | |
| --- | --- |
| Autor: Anamarija Firm, Zagreb, Hrvatska | |
Festival City Of... 2005 - Najava
Traditional punk rock / hardcore open air festival CITY OF... is coming back to Mostovna / Nova Gorica (Slovenia) on first weekend of July, on 1st and 2nd of July 2005. Like usually, lots of international and local bands will take care of our good mood, inspire our dancing capabilities and make us cheer for more. Among them we would like to especially stress punkrock legends THE QUEERS, Swedish screamo heroes CHILDREN OF FALL, chaotic metalcore gods THE SECRET, dark atmospheric French OVERMARS, crazy screamo rockers THE DEATH OF ANNA KARINA and lots of other great bands. For more details - click on Vise.
| | |
| --- | --- |
| Autor: Bojan Bidovc, Ljubljana, Slovenija | |
Sikter - Don't You Miss Me
Novo izdanje sarajevske izdavacke kuce Gramofon potpisuje sarajevska grupa Sikter, a zove se Don't You Miss Me. Radi se o EP CD-a sa cetiri naslova: 1. Don't You Miss Me (original version), 2. Don't You Mix Me (remixed by Edward EQ), 3. Don't You Fix Me (refixed by Basheskia & DJ Ahmaad) i 4. Don't You Remix Me (mixed by Branski). Sikter su: Enes Zlatar Bure – vocal, keyboards, programming; Dragan Rokvić – vocals, bass; Igor Camo – keyboards, piano; Esad Bratović – guitars i Nedim Zlatar – drums. Muziku i tekstove potpisuju Dragan Rokvic i Enes Zlatar Bure, a aranzmane Rokvic / Zlatar / Camo. Cijena ovog EP CD-a je KM 8.00, a vise informacija o ovom izdanju dostupno je na web adresi izdavaca: www.gramofon.ba .
| | |
| --- | --- |
| Autor: Dragutin Matosevic, Tuzla, BiH | |
MoonLee Records - Newsletter 06/2005
Slovenacko / hrvatska izdavacka kuca - MoonLee Records oglasila se Newsletterom za juni 2005. godine. Bogat je dijapazon aktivnosti ove izdavacke kuce koja se sve vise i vise namece svojim akcijama na ovim muzickim prostorima.
| | |
| --- | --- |
| Autor: MoonLee - Sikora, Ljubljana, Slovenija | |
Pula - 3rd Seasplash Reggae Festival
Marsovo polje u gradu Puli (Hrvatska) ugostit ce od 21.07.2005. do 23.07.2005. godine 3rd Seasplash Reggae Festival. Moto festivala je davanje "poruke mira i tolerancije u ozracju dobrih vibracija". Okosnica festivala su dvije pozornice (band stage i soundsystem stage), te ce se na festivalskoj lokaciji u 3 dana, između 19 i 06 sati, predstaviti oko 30 izvodjackih imena sa razlicitih strana svijeta, uz raznovrsne reggae stilove i podstilove; roots, dub, dancehall, jungle, breaks... Dnevni program u okviru beach partyja trajati ce od 10 do 19 sati, uz nastup 4-5 DJ-a / soundsystema dnevno. Vise info ima na: info@seasplash.net ili www.seasplash.net .
| | |
| --- | --- |
| Autor: Vedran Meniga, Zagreb, Hrvatska | |
12. Rototom Sunsplash festival - Rezultati natjecaja
Objavljeni su rezultati natjecaja reggae i ska bendova iz Slovenije, Hrvatske i Bosne i Hercegovine za ucesce na 12. Rototom Sunsplash festivalu koji ce se od 01.07.2005. do 09.07.2005. godine odrzati u talijanskom gradu Osoppo (Udine-Videm). U uzi izbor uslo je sest bendova: Brain Holidays (Zagreb, Hrvatska), Defence (Tuzla, BiH), Dubioza Kolektiv (Sarajevo / Zenica, BiH), Dub Rebellion (Brcko, BiH) - na slici, Siti Hlapci (Maribor, Slovenija) i Zoster (Mostar, BiH). Specijalni ziri sastavljen od strucnjaka za ove vrste muzike izabrat ce pobjednika ovog natjecaja - jedan bend koji ce imati cast da svira na main stageu 12. Rototom Sunsplash festivala u Italiji.

| | |
| --- | --- |
| Autor: Sandi Maver, Nova Gorica, Slovenija | |
| 1 | 2 | 3 | 4 | 5 | 6 | 7 | 8 | 9 | 10 | 11 |
---




Reklamno mjesto 5



Reklamno mjesto 6



Reklamno mjesto 7


Reklamno mjesto 8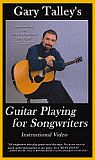 Reklamno mjesto 9



Hosting sponzor: