Barikada - World Of Music - Arhiva 27
Hommage Tino Pattiera (1890. - 1966.) - Izvjestaj
Dubrovacki medjunarodni festival opernih arija ''Hommage Tino Pattiera (1890. - 1966.)'' odrzao se u periodu: 21.06.2006. - 24.06.2006. godine. On se odrzava u znak trajnog sjecanja na svjetski poznatog opernog pjevaca, tenora Tina Pattieru (1890. - 1966.). Toni Pattiera se tijekom svoje pjevacke karijere proslavio kao prvak Kraljevske dvorske kapele, a gostovao je u svim poznatim europskim i americkim opernim kucama, no nikad u zagrebackom HNK ili na Dubrovackim ljetnim igrama. Njemica Anamarija Winkler napisala je prvu biografiju o svjetski poznatom tenoru, Cavtacaninu Martinu Tinu Pattieri, a 1968. godine ju je izdao James Denis, na engleskom jeziku. U knjizi se izmedju ostalog moze se procitati: "Dosao je, pjevao i pobjedjivao." Tino Pattiera, nakon zavrsene Gimnazije u Dubrovniku, ne ispunja roditeljsku zelju da postane lijecnikom ili pravnikom, nego svoj ego nalazi u pjevanju. Vec u 23. godini zivota, poslije dvogodisnjeg skolovanja u Becu, postaje solistom Drezdenske opere. Gostuje na velikim europskim pozornicama i putuje u Ameriku gdje snima i gramofonske ploce.
| | |
| --- | --- |
| Autor: Damir Gulamovic, Tuzla, BiH | |
Paul Lamb & The King Snakes - Biography
Born in 1955, & originally hailing from the urban & industrial backdrop of Newcastle, Paul Lamb began his illustrious career at the tender age of 15. Struggling against the tide of local un-employment and economic depression, he took to the road working the club scene around the UK, paying his dues in the time-honoured tradition of the blues. Within a short time he was representing Great Britain in the World Harmonica Championships, leading to a spell of working with his mentor, Sonny Terry. The following years ensued, seeing Lamb performing with Buddy Guy, Junior Wells, Brownie McGhee, and countless other blues greats that had originally inspired him. However, the need to write and express his own music soon gave birth to the Blues Burglars, the first incarnation of the Kingsnakes (and the beginning of the longstanding collaboration between Paul Lamb and guitar genius Johnny Whitehill). Wherever his career may lead, Lamb has been instrumental in keeping the blues alive, and he can always be relied upon to further this vocation. As the worlds' music press can happily testify, his name is synonymous with serious quality and his leadership skills have kept The King Snakes at the top of the British blues scene for almost 2 decades. (...JG 108).
| | |
| --- | --- |
| Autor: Dragutin Matosevic, Tuzla, BiH | |
Don Guido & The Missionaries - Predstavljanje
Don Guido, iz grupe Don Guido i Misionari ili, Don Guido & The Missionaries, covjek je koji je u privatnom zivotu poznat kao Vladimir (Vlado) Kajevic. U carobni svijet muzike, Don Guido je stupio sa nepune dvije godine, kada je po prvi put pobjegao od kuce privucen muzikom jedne ulicne parade. Inace, Don Guido je rodjen 15/04/1962 u Skopju, Makedonija (tamo je 1963. prezivio veliki potres sa hiljadama zrtava), a zivio je u Zagrebu, Bihacu (gdje je poceo svirati gitaru), ponovo Skopju (zavrsavanje Gimnazije i prva grupa - Krug) i, na kraju, Sarajevu. U Chicken Madness Art Studiju u Skopju, a dvije godine (i nakon jos dva snimanja), snimljene su pjesme za prvi album bosanskog bluza u historiji, "Bosnian Blues Album". Te pjesme je zvucno zabiljezio Bojan Ugrinovski, a Malcolm Burn ih je miksao, snimao (svemirske gitare, klavijature, udaraljke, prateci glasovi) i producirao u svom studiju Maison Bleu u Kingstonu, New York. Album "Bosnian Blues Album" je dvostruki CD sa pregrst nezaboravnih kompozicija. (...JG 108).
| | |
| --- | --- |
| Autor: Dragutin Matosevic, Tuzla, BiH | |
Larry Garner - Biography
Larry Garner was born in New Orleans, Louisiana, in 1952 and was raised around Baton Rouge. He has been influenced by many of the Baton Rouge blues scene: Lonesome Sundown, Silas Hogan, Henry Gray, and Guitar Kelly. He writes his own material and this reflects his upbringing and surroundings. Larry had his first guitar at eleven years old and he tells a great story in his live act about being taught a blues lick, which he practised and practised and was then "encouraged" by his proud parents to play at the church. You need to see his arm movements, as he tells the story, to fully understand the level of skill he had reached... He then moved through various musical styles before, rather inevitably, settling on The Blues. Larry served in Korea, still playing The Blues and then returned to Baton Rouge to get married. A family followed and he got a good job with Dow Chemical while playing Blues gigs in the evenings. As Larry continued to play further afield from Baton Rouge he started to reach a wider audience and in 1988 he won the BB King "Lucille" Award for "Doghouse Blues". (...JG 108).
| | |
| --- | --- |
| Autor: Dragutin Matosevic, Tuzla, BiH | |
Pips, Chips & Videoclips - Dokumenti
Nakon posljednjeg albuma "Drvece i rijeke" objavljenog u travnju 2003. godine, Pips, Chips & Videoclips neocekivano su nam pripremili izdanje, "album bez struje" - "Dokument - Izstekani session 17.12.2004.". Radi se o snimci koja je nastala 17. prosinca 2004. godine prilikom njihovog unplugged nastupa u emisiji Izstekani Jure Longyke na slovenskom radiju Val 202. Rezultat same svirke toliko je odusevio clanove grupe da se neocekivano rodila ideja o realizaciji albuma, koji je ujedno i prvi "live" album skupine Pips Chips & Videoclips. Sve pjesme izveli su Dubravko, Ivan, Mario, Zdeslav, Sinec, Dino i Vus, a na repertoaru se naslo 11 naslova iz njihove dosadasnje karijere. Ovaj album je i idealna prilika da se Pipsi po prvi put cuju u potpuno drugacijem glazbenom izricaju - u akusticnoj verziji, za njih dosad neocekivanom predstavljanju. Single koji najavljuje ovo ekskluzivno izdanje je pjesma "Rosita Pedringo". (...JG 108).

| | |
| --- | --- |
| Autor: Ema Gusavac, Zagreb, Hrvatska | |
Human, Tuzla, BiH - Aktivnosti
Tuzlanski band pod imenom Human, zakazao je za 01.07.2006. godine koncert u Klubu Palma Doma mladih u Tuzli. Radi se o sljedecem - band Human zavrsava rad na albumu, onaj studijski dio. Posla ima jos mnogo, ali je band odlucio da vec sada zapocne sa njegovom prezentacijom. Zelja clanova banda (Celo, Totija i Franci) je da uz dobru svirku svim posjetiteljima svog koncerta pruze prijatne trenutke. Tako ce se na koncertu najvise svirati stvari sa jos neobjavljenog albuma, a pojaviti ce se i gosti: Amel Sadikovic Lepi, frontman grupe Necasne Sestre, Tanja Popov i Irina Kapetanovic , front(wo)man grupe Irina & Storm. Sve ovo je ustvari spoj ugodnog s korisnim. Publika ce imati lijep provod, Human ce odsvirati svoj novi materijal, a video ekipa iz Kuce Plamena mira iz Tuzle ce sa dvije kamere zabiljeziti cijeli koncert i dijelovi tog video zapisa ce se ubuduce koristiti za video spotove banda Human. Human ce ovog ljeta biti angazovaniji nego inace i ako i u svom gradu vidite najavu njihovog nastupa - ne propustite ih cuti uzivo. (...JG 109 + ...JG 110).

| | |
| --- | --- |
| Autor: Dragutin Matosevic, Tuzla, BiH | |
Sanel Redzic - Koncert u Sarajevu
U petak 30. juna 2006. godine u 20.00 u Atmejdan muzickom paviljonu u Sarajevu, predstavit ce se mladi gitarista iz Tuzle - Sanel Redzic. Sanel je rodjen 1988. godine u Tuzli. Gitaru svira od svoje osme godine. Zavrsio je Osnovnu muzicku skolu u Tuzli, a trenutno je ucenik Srednje muzicke skole u Tuzli, u klasi profesora Predraga Stankovica. Pohadjao je masterklase kod cijenjenih gitarista poput Anastasie Bardine, Zorana Kraisnika, Sase Dejanovica, Petra Saidla, Jorgosa Panetsosa, Thomasa Offermana, Denisa Azabagica. Nastupao je u Madjarskoj, Sloveniji, Austriji, Njemackoj, Italiji, Grckoj, te zemljama regije, a na brojnim domacim i medjunarodnim takmicenjima osvojio je znacajna priznanja od kojih mozemo izdvojiti dvije vrijedne nagrade - drugu i specijalnu osvojene ove godine na Cetvrtom medjunarodnom takmicenju gitarista Andres Segovia u Velbertu u Njemackoj, te prvo mjesto osvojeno prosle godine na Forumu gitare u Becu. Ovaj mladi gitarista kojeg po misljenju muzickih kriticara tek ocekuju znacajna muzicka priznanja, u petak ce u sarajevskom Atmejdanu izvesti zanimljiv repertoar kojeg ce, izmedju ostalog, ciniti djela Domenica Scarlattija, Rolanda Dyensa, te Carla Domeniconija. Vise informacija ima na web stranici: www.sanelredzic.net .
| | |
| --- | --- |
| Autor: Gramofon Promo Team, Sarajevo, BiH | |
Jeff Golub - Biography
Born in Akron, Ohio, Jeff Golub studied at the Berklee College of Music before moving to New York City at the dawn of the 1980s. He achieved notoriety amongst both his peers and music fans as the guitarist in Billy Squier's band from 1980 to 1985. He then became a sought-after sideman and studio guitarist, and, after a stint playing alongside former J. Geils Band frontman Peter Wolf, he joined Rod Stewart's band in 1988. Golub held down the guitar chair with Stewart until 1995, when he left to concentrate on a solo career. Golub initially laid the groundwork for his solo career in 1988, with the release of "Unspoken Words", his first project under his own name. In 2002, Golub released "Do It Again", which (peaked at #8 on Billboard's chart). 2003 brought the release of "Souls Sessions". Last year, Golub briefly rejoined Rod Stewart for a series of live dates, performing both standards and classic rock songs from the singer's own catalogue. That's Golub playing guitar on the DVD, "Rod Stewart - Live at Royal Albert Hall". Jeff Golub's Narada debut is called "Temptation". It's a disc full of the bluesy guitar lines, funky R&B grooves, and pop / rock sensibilities that have defined Jeff Golub's solo career as a contemporary jazz guitarist and as a first-rate session player. At the same time, "Temptation" finds him taking his sound outside the box, retaining his trademark blues-drenched guitar lines while pushing the sonic boundaries of his music. (...JG 108).

| | |
| --- | --- |
| Autor: Sasa Petkovic, Pula, Hrvatska | |
Festival Vino i gitare - Najava
U sklopu ljetnog festivala "Vino i gitare" na ljetnoj pozornici u Opatiji organiziraju se dva iznimna koncertna nastupa. Prve veceri, 12. srpnja 2006. godine (srijeda) u 21:00 sat nastupiti ce velikan easy listening pop sansona Jose Felicano (na slici) koji je do svoje dvadeset i trece godine pet puta bio nominiran, a dva puta i osvojio nagradu Grammy za svoj album "Feliciano!". Kao support nastupaju Matija Dedic Quartet i Massimo. Mjesto odrzavanja koncerta - Ljetna pozornica, Opatija. Druge veceri, 13. srpnja, 2006. (cetvrtak) u 21:00 sat nastupiti ce gitarski virtuoz Joe Satriani. Kao njegov posebni gost nastupit ce gitarista Adrian Legg. Mjesto odrzavanja koncerta - Ljetna pozornica, Opatija. Ulaznice za ovaj festival mozete pronaci u sustavu Eventima, ww.eventim.hr, kao i na blagajni Ljetne pozornice Opatija po cijeni od 250 kn (sjedenje) za koncert Jose Felicana i po 220 kn (stajanje) za koncert Joe Satriania. (...JG 107 + ...JG 108).
| | |
| --- | --- |
| Autor: Vladimir Horvat, Zagreb, Hrvatska | |
Rock biography - Gypsy Carns, USA
Gypsy Carns (aka AZA - G2C - The Blues Preacher & The General) started performing in clubs in 1963 and making records in '66. He has anointed the United States, Japan, France, England, Germany, Italy, Amsterdam and The Netherlands with his vocals, percussion, and 12-string Dobro bottleneck prowess. Carns is also known as a blues songwriter, co-penning a Koko Taylor tune with Fred James and Mary Ann Brandon that garnered 2 Grammy nominations. Blues Revue states: "Gypsy Carns, A one-man wrecking crew who plays a "stompbox" tambourine / kick drum combination, harp, 12-string resonator guitar... this is hammering, powerful stuff, driven by Carns' energy and rough-hewn vocals." Using the delta-blues musical format, Gypsy combines Messianic lyrics for a unique blend of authentic American music. His energy and commitment are evidenced through his powerful live performances. (...JG 106 + ...JG 108).
| | |
| --- | --- |
| Autor: Dragutin Matosevic, Tuzla, BiH | |
Muzicki Urbani Festival, Orasje - 23. i 24.06.2006. godine
Ovogodisnji Muzicki Urbani Festival (MUF) koji se 23. i 24.06.2006. godine odrzava u Orasju, okupit ce mnoga imena sa muzicke scene Hrvatske SCG i BiH, a nastupit ce bendovi: Bospos Underground (BiH), Cobi & Sidekicks (Zupanja), Undercover Motherfucker (Zupanja), ABC Crew (Zagreb), Promasaj (Zagreb), Producto De Balkano (Zupanja), Septica (Vinkovci), SB Reprezenta (Slavonski Brod), War Da Khin (Vukovar), Kazoo (Banja Luka), Messerschmitt (Pula), 4 Elementa (SCG), Exponatis (SCG), K.D.P. (HR), TIA (Brcko), S.O.S. (Brcko), Voodoo Cadillac (Brcko), Sidekicks (Zupanja), Custom 357 (Orasje) i Umorni Konj (Orasje), te Te DJ-i: DJ Ramljak / DJ Pele / Deep (Orasje), Drazen Zimonjic (Brcko), Sinisa Lukic (Brcko), Oki Oki (Brcko), Gata (Dubrovnik), Alek (Osijek), Sasa Radic (Brcko), Marko Felinger (Osijek), Toni (Osijek), Cluster (Osijek) i Vanja-S-Cream (Sarajevo). Vise info ima na web adresi: www.muf-or.com .

| | |
| --- | --- |
| Autor: Sasa Petkovic, Pula, Hrvatska | |
Victor Smolski - Biography
Victor Smolski, the son of professor Dmitry Smolski, one of the leaders of the Russian composers of the present time, was born on 01.02.1969 in Minsk (Belarus). He was 6 years old when he began studying the piano and cello, the guitar followed and at the age of 11 years he was professional already. He played together with the Belarussian rock band "Pesniary" when he was 14 years old. "Pesniary" sold about 10 million(!) records, being a band, which can be compared with the German band "Scorpions". His father Dmitry is convinced of his son's work. Together they composed symphonies for electric guitar and classical orchestra, which they presented live during an European tour in 1999. In June 1999 Victor Smolski became new guitarist of RAGE, presenting their new line up on the "Wacken Open Air" 1999 for the first time. Victor Smolski is producer and guestmusician for: Lacrimosa, Mike Terrana, Der Bote, Vindex, Black Hole, Silent Force, Perzonal War, GB Arts, Seventh Avenue, Delirious, Avanitas, The Stokes, Point Whitmark... (...JG 107).
| | |
| --- | --- |
| Autor: Dragutin Matosevic, Tuzla, BiH | |
SAVJET STRUCNJAKA - Kako ovo... kako ono...
Ima vise kljucnih elemenata za uspjeh vaseg benda kao sto je kako napraviti promotivni paket, takodjer poznat i kao press kit, kako promovirati svoj band, kako snimiti demo snimak, kako se koristiti studijskom tehnikom, kako ovo... kako ono... Od pocetnika do etabliranih profesionalaca, svi vi biste trebali znati ovu abecedu muzickog businessa, kako bi vase djelovanje bilo uspjesnije, imalo svoju svrhu i imalo kontrolisani put ka uspjehu. Toplu vodu ne treba izmisljati i ukoliko vas i nadalje trebam nagovarati da iscitate seriju tekstova koji u detalje objasnjavaju sve gore navedeno, onda... Svi naprijed navedeni tekstovi su uz odobrenje preuzeti sa web stranice www.demobands.com, a autor tekstova je Darko Saracevic Giga - na slici.
| | |
| --- | --- |
| Autor: Dragutin Matosevic, Tuzla, BiH | |
Slobodna Bosna Br. 500 i Barikada
Kroz novinarsko pero clana kolektiva politicke nezavisne informativne revije Slobodna Bosna iz Sarajeva, Dine Bajramovica, ta revija se u svom 500-tom, jubilarnom (dvo)broju, kao prvi medij izvjestavanja iz Bosne i Hercegovine, "osvrnula" na rad i postojanje muzicke web stranice Barikada - World Of Music. Web stranica Barikada - World Of Music, da podsjetim, postoji nesto vise od dvije godine i o njoj je u nekoliko navrata pisano u hrvatskim elektronskim ili stampanim medijima, a bila je predstavljena i u TV emisiji "Dobro jutro, Hrvatska" (HRT-a 1). Naprijed izneseni podatak je dokaz da je tacna teorija - "najteze je dokazati se u svom selu". Kao urednik ove web stranice, ipak sam veoma zahvalan Slobodnoj Bosni. Nisam tu bitan ja ili bilo koji od mojih mnogobrojnih i vrijednih saradnika sa prostora svih zemalja bivse Jugoslavije. U svemu ovome cime se mi bavimo / cemu odvajamo svoje dragocjeno vrijeme, najvazniji su muzicari i njihova kvalitetna muzika sto nastojimo promovirati u nasim napisima. Slicni mediji / napisi o kvalitetnoj muzickoj sceni su posebno dobili na znacaju / potrebi postojanja, znajuci gdje nam ide kultura / kulturni nivo nasih naroda u ova teska i nezahvalna vremena. Naravno, Redakciji Slobodne Bosne cestitam jubilej i zelim da ih obiljeze bar jos nekoliko.
| | |
| --- | --- |
| Autor: Dragutin Matosevic, Tuzla, BiH | |
FUN-DA-MENTAL - All Is War (The Benefits Of G-Had)
Za nekoliko dana svjetlo dana ugledace jedan od najocekivanijih albuma ove godine, grupe Fun'Da'Mental - "All Is War (The Benefits Of G-Had)". Kao sto je to bilo i ocekivano, FDM se vracaju na scenu da po ko zna koji put pokazu kako se iznose politicki stavovi, kako se glasno govori kroz muziku. Veoma posebnu paznju skrece numera "Srebrenica Massacre", koja se tice nas. Uostalom, vise detalja mozete vidjeti iz detaljnog teksta u prilogu, u kojem svaku pjesmu, Aki Nawaz, lider grupe, komentira na svoj nacin. Prije ovoga cu iskorisiti priliku da posljednji put odam pocast velikm BH umjetniku, producentu, kompozitoru, prijatelju:
ADI LUKOVAC (1970 – 2006). Nadam se da si napokon pronasao svoj mir!
| | |
| --- | --- |
| Autor: Omar Kudovic, Konjic, BiH | |
| 21 | 22 | 23 | 24 | 25 | 26 | 27 | 28 |
| 11 | 12 | 13 | 14 | 15 | 16 | 17 | 18 | 19 | 20 |
| 01 | 02 | 03 | 04 | 05 | 06 | 07 | 08 | 09 | 10 |
---




Reklamno mjesto 5



Reklamno mjesto 6



Reklamno mjesto 7


Reklamno mjesto 8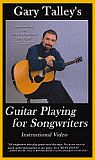 Reklamno mjesto 9



Hosting sponzor: