Barikada - World Of Music - Arhiva 36
Damir Halilic Hal - Trilogy (Komentari)
Trostruki album "Trilogy" koji potpisuje finger-picking gitarski virtuoz iz Rijeke, Hrvatska, Damir Halilic Hal, najambiciozniji je muzicki projekat na trenutnoj muzickoj sceni Hrvatske. Album je stvaran u duzem vremenskom periodu, na vise svjetskih destinacija, a ukljucio je i saradnju vrhunskih svjetskih i hrvatskih muzicara. Ne trebaju onda nikoga ni cuditi povoljne kritike albuma pisane u superlativima i to od strane kompetentnih muzickih novinara / kriticara. Zoran Stajcic (T Portal) je izmedju ostalog izjavio: "Gledano kroz prizmu uvrijezenih promotivno-glazbenih djelatnosti diskografskih kuca, izdavanje ovakvog albuma je ravno samoubojstvu. Trostruko CD izdanje gitarista Damira Halilica Hala u domacim prilikama podsjeca na Stulicevu eru kada je isti uzrokovao glavobolje diskografima jer nije prezao od objavljivanja cetverostrukog live izdanja ili pak dvostrukih studijskih uradaka. Dakle, Halova pretencioznost nije upitna, ima je na kile, upitna je jedino opravdanost ovakvog poteza jednog od nasih najboljih gitarista. ... Unatoc obimnoj minutazi, 'Trilogy' drzi vodu. Halilic je ocigledno vodio racuna o opasnosti da se cijeli projekt ne pretvori u autisticko-tehnicko maltretiranje slusatelja. Dakle, ima melodije, ima pjesama, ima 'zraka'."
| | |
| --- | --- |
| Autor: Tanja Milosevic, Zagreb, Hrvatska. | |
Zoster, MO, BiH - Aktivnosti
Mostarska grupa Zoster najavljuje koncerte u Banja Luci, Sarajevu i Zagrebu. Kao najava novog albuma grupe Zoster, ovih dana je objavljen prvi single - "Na kamenu", a pocetkom slijedece sedmice u muzickim programima raznih radio stanica ocekuje se i drugi single - pjesma "Ko je jamio". Obje pjesme ce se naci na novom albumu grupe Zoster - "Festival budala", koji ce krajem oktobra 2006. godine biti objavljen u produkciji sarajevskog Gramofona. U medjuvremenu, Zoster ce 22. septembra 2006. godine odrzati koncert u Banja Luci, 23. septembra 2006. godine odrzati ce koncert u sarajevskom klubu CDA, na kojem ce uz njih nastupiti i Basheskia + Edward EQ. Za 28. septembra 2006. godine najavljen je koncert grupe Zoster u zagrebackom KSET-u.
| | |
| --- | --- |
| Autor: Alma Gojak, Sarajevo, BiH. | |
SAVJET STRUCNJAKA - Kako ovo... kako ono...
Ima vise kljucnih elemenata za uspjeh vaseg benda kao sto je kako napraviti promotivni paket, takodjer poznat i kao press kit, kako promovirati svoj band, kako snimiti demo snimak, kako se koristiti studijskom tehnikom, kako ovo... kako ono... Od pocetnika do etabliranih profesionalaca, svi vi biste trebali znati ovu abecedu muzickog businessa. Sa tim vaznim saznanjima vase bi djelovanje na muzickom planu bilo uspjesnije, bilo svrsihodnije i imalo bi kontrolisani put ka uspjehu. Toplu vodu ne treba izmisljati i ukoliko vas i nadalje trebam nagovarati da citate seriju tekstova koji u detalje objasnjavaju sve ovdje navedeno, onda... Barikada vam nudi na citanje novu seriju korisnih tekstova: Podesavanje bubnja, Ozvucavanje bubnja i Podesavanje i odrzavanje gitare. Svi naprijed navedeni tekstovi preuzeti su sa web stranice www.demobands.com, uz ljubazno odobrenje autora, Travnicanina, Darka Saracevica Gige - na slici.
| | |
| --- | --- |
| Autor: Dragutin Matosevic, Tuzla, BiH | |
Marija Husar - Koncert u Sarajevu
Jedna od vodecih hrvatskih glazbenica mladje generacije, Marija Husar, ovaj vikend ce gostovati u Sarajevu. Prije svega, moci ce se vidjeti vec veceras, petak, na malim ekranima. Naime, na Federalnoj televiziji odrzat ce se direktan prijenos izvlacenja brojeva za TV Bingo Show. Tijekom showa kao glazbeni gost emisije nastupit ce Marija Husar sa svojim pratecim bendom. Ako vam se svidi ovaj minijaturni nastup, tada znajte da u subotu, 23.09.2006., mozete uzivati na cjelovecernjem koncertu Marije Husar. Jedini uvijet je da dodjete do Sarajeva. Naime, ona ce u 22 sata zapoceti svoj nastup u klubu Coloseum. Jedinstvena je to prilika da uzivate u nekadasnjim hitovima grupe Divas, u pjesmama koje ce ona tek predstaviti na albumu "Familija" (ocekujemo da ce do kraja 2006. godine album biti u prodaji), te u najpoznatijim obradama stranih hitova soul, funk i R&B predznaka (repertoar obuhvaca pjesme takvih diva kao sto su Aretha Franklin i Chaka Khan). Kao Marijin specijalni gost nastupit ce i Nermin Puskar - Pusko. Sigurni smo da ca na tom koncertu Marija dobrano zagrijati atmosferu i da ce svakoj osobi u publici ovoj koncert ostati u vise nego ugodnom sjecanju.
| | |
| --- | --- |
| Autor: Ivana Futivic, Zagreb, Hrvatska. | |
Gramofon Showcase 2006 - Najava
U Sarajevu ce 22. i 23.09.2006. biti organiziran Gramofon Showcase 2006 ciji ce program u cilju promocije bosanskohercegovackih diskografskih izdanja biti organiziran za domace novinare i novinare iz Svicarske, Austrije, Njemacke, Crne Gore, Srbije, Hrvatske i Slovenije. Cilj Showcasea 2006 je predstaviti trogodisnji rad izdavacke kuce Gramofon koja je od 2004. objavila sesnaest CD-ova i jedno DVD izdanje projekata koji su inovativni, urbani, autenticni ili znacajni na neki drugi nacin. Diskografiju Gramofona cine tri odvojene edicije: Novi gramofon (u okviru koje se objavljuje aktuelna produkcija - nova muzika, elektronska muzika, rock, jazz...), Etno gramofon (tradicionalna i sakralna muzika), te Gramofon classic (tzv. klasicna muzika). Tako ce tokom ove manifestacije za novinare biti organizirani koncerti Emine Zecaj i mladog tuzlanskog gitariste Sanela Redzica, ciji ce prvi album uskoro biti objavljen u produkciji Gramofona. Takodjer, biti ce organiziran i okrugli sto na kojem ce ucestvovati domaci muzicari i strani i domaci novinari, a razgovarat ce se o polozaju novih autora i izvodjaca u medijima Bosne i Hercegovine i regije, kao i o zastupljenosti tradicionalne i savremene muzike u medijima. Osim prezentacije projekta Gramofon, bit ce odrzane i video projekcije o Validnoj Legitimaciji i predstavljanja video radova grupe Sikter.
| | |
| --- | --- |
| Autor: Alma Gojak, Sarajevo, BiH. | |
Muzicka nagrada Status 2005 - Nominacije
Hrvatska glazbena unija ce za dostignuca u protekloj, 2005. godini, najboljim hrvatskim muzicarima dodijeliti prestizne muzicke nagrade Status 2005. Nagrade se dijele u nekoliko kategorija, a osnovne su: Nominacije za nagradu Status - Najinstrumentalist 2005. - Zabavna, Pop - Rock i Urbana glazba (gitara, bas gitara, klavijature, bubnjevi, puhaca glazbala i ostala glazbala); Nominacije za nagradu Status - Najinstrumentalist 2005. - Narodna glazba (tamburica i ostala glazbala); Nominacije za nagradu Status - Najinstrumentalist 2005. - Jazz glazba (alt saksofon, tenor / sopran saksofon, limeni puhaci, elektricna gitara, klavir, kontrabas, bas gitara, bubnjevi, udaraljke i ostali raznorodni instrumenti). Dobitnici posebnih Zlatnih plaketa Status su: maestro Nello Milotti, maestro Drazen Boic, Miro Ungar i Maja Sabolic. Dobitnici nagrada Status 2005 po kategorijama biti ce objavljeni na Zagrebackom velesajmu u sklopu "Sajma glazbe", 21.09.2006. godine u Paviljonu 19 s pocetkom u 17 sati. Vise informacija ima na web stranici: http://nagrada-status.hgu.hr/ .

| | |
| --- | --- |
| Autor: Drazen Buhin, Zagreb, Hrvatska. | |
Paul Fenton, Canada - Biography
Paul Fenton is entirely self-taught on slide guitar and began with the decision to take out several "how to" play slide guitar books from the local library. Most decisive of all, Paul was hooked for life after the time he ventured down Highway 401 to see and hear the explosive blues rock of 'modern-day Robert Johnson', Rory Gallagher in 1973 at the Colonial Tavern - with "King Biscuit Boy" opening up, backed by McKenna Mendelson Mainline. After the Gallagher concerts, Paul decided to make music his life. Some thirteen years later, he would repay Rory by giving him a Supro Dualtone guitar as a thank you gift (Paul had also opened for Rory in Montreal at the 1,100 seat "Le Spectrum" in 1982). ... The move to singing and playing as the front man was not a change Paul took lightly. Frustrated by years of sideman duties, cover bands, pretentious lead singers, he took the bull by the horns and again 'woodshedded' for a year. Audiences immediately responded warmly to his move and the Paul Fenton CDs "Binson's Blues" and "Worldwide Slide" confirmed his arrival as a critically acclaimed solo artist and the heralded "Vancouver Blue" EP CD and incendiary "Live! In Toronto" as well as the summer 2004 "Judgment Day" confirm and strengthen Paul's status as a serious cult hero in Europe and the US with a smattering in Australia too. Look for the new CD "Judgement Day" in June 2004. For more info go here: www.stephenfearing.com (...JG 119).
| | |
| --- | --- |
| Autor: Dragutin Matosevic, Tuzla, BiH. | |
Sandi Cenov - Aktivnosti
Sandi Cenov od izlaska singla "Nemirna" radi punom parom. Pjesma "Nemirna" osim sto je osvojila mnoge radio postaje, odlicno prolazi i u klubovima s obzirom da je napravljena i u dva klupska remiksa. Sandi je za nju snimio i video spot koji je sniman u Tuzli, BiH. Od ovog petka, 22. rujna 2006. godine, krece i Sandijeva turneja po Slavoniji. Svaki petak ce biti u drugom gradu, od 23 sata, u sklopu manifestacije "Sijela, igre i divani". Sandi ce na toj turneji odrzati slijedece koncerte: 22.09.2006. - Nustar, 29.09.2006. - Ivankovo, 06.10.2006. - Tovarnik, 13.10.2006. - Njemci, 20.10.2006. - Stari Jankovci, 27.10.2006. - Lovas i 04.11.2006 - Vodjinci. Vise informacija ima na web adresi: www.hitrecords.hr .
| | |
| --- | --- |
| Autor: Kristina Krajna, Zagreb, Hrvatska. | |
Gabriela Mendes - Presentation
Gabriela Mendes was born in 1973 at São Vicente islands within a simple family, her father is from the island of Boavista, he was obliged to emigrate abroad to work for his family and her mother is from the island of S. Nicolau, she raised her children at the house in São Vicente. Since small Gabriela was in contact with the music so much by her father who played guitar than by her mother who sang in the religious festivities. Many musicians regularly came to rehearsal at the house and Gabriela observed them, she adored to see her mother singing and admired her much. During Gabriela's childhood she felt hard the absence of her father, she often wrote letters to him and some times by listening to mornas in the radio with her mother, they cried of nostalgias while dreaming of his return. Originating in a catholic family at 6 years old Gabriela enters the Salesiana School where she forms part of the choral group of the priest Cristiano. His great musical knowledge and by his engagement fascinates the small girl, Father Cristiano becomes an outstanding presence and he transmits to her a strong passion to sing. More info: www.gabrielamendes.com . (...JG 119).
| | |
| --- | --- |
| Autor: Dragutin Matosevic, Tuzla, BiH. | |
Meri Cetinic - Predstavljanje
Meri Cetinic rodjena je 15. lipnja 1953. godine u Splitu. Porijeklom je iz Blata na Korculi od kuda su joj se roditelji, pocetkom 50-tih, doselili u Split. Odrastajuci u skromnoj, ali skladnoj obitelji, uz oca elektricara i majku domacicu, te dva starija brata, Antu i Borisa, vrlo rano se pocela isticati talentom za glazbu, osobito pjevanjem. Pocinje nastupati vec kao dijete, a u osnovnoj skoli je cesto dobivala glavne uloge u skolskim priredbama. Kasnije zavrsava Srednju muzicku skolu i Pedagosku akademiju smijer Glazba u Splitu. Njen brat Ante, 5 godina stariji od Meri, bio je vrlo utjecajan i cijenjen muzicar u Splitu. U njihovom stanu su se okupljala sva imena iz glazbenog zivota Splita tog vremena i Meri je jos kao djevojcica sve to upijala sa strane. Rano je pocela slusati crne pjevace, zavoljela blues i gospel glazbu.... Pocetkom 2006. godine u Splitu je snimila novi studijski album "Tiramola", radjen u suradnji sa splitskom jazz grupom Black Coffee, a izdala ga je diskografska kuca Croatia Records. Vise informacija ima na web stranici: www.mericetinic.com . (...JG 118).
| | |
| --- | --- |
| Autor: Dragutin Matosevic, Tuzla, BiH. | |
Livio Morosin u SKC-u u Beogradu
U beogradskom SKC-u ce se 21.09.2006. godine sa svojim bendom predstaviti Istranin - Livio Morosin. Muzicka biografija Livija Morosina je zivopisna prica iz Istre: od alter-rock benda Gustafi i njegovi dobri duhovi krajem 80-tih (i u toj grupi je delovao sve do 1990. godine), preko komercijalno ultrauspesne saradnje sa Alenom Vitasovicem iz 1993. godine, do albuma "Orihi Orihi" sa Radetom Serbedzijom pre cetiri godine. Livio Morosin je jedan od najboljih hrvatskih autora pop-rock i etno muzike. Vredna spomena je i saradnja sa grupom Anelidi (1996.) sa kojom izdaje album "I Anelidi su bili crnci" (hit singl s tog albuma je pesma "Tri narance"), a tri godine kasnije u saradnji sa etnomuzikologom Dariom Marusicem izdaje album "Bura tramuntana" koji je potom nagradjen Porinom, najznacajnijom hrvatskom muzickom nagradom, u kategoriji najboljeg albuma etno muzike. Livio Morosin je nagradjivan i na mnogim muzickim festivalima u Hrvatskoj, Sloveniji i Bosni i Hercegovini, a njegova uspesna karijera je krunisana 2003. godine kada objavljuje album "The best off". To nije kraj njegove diskografske karijere.
| | |
| --- | --- |
| Autor: Predrag Ivanovic, Beograd, Srbija. | |
Tom Wilson, CAN - Biography
Over the course of a career that now spans three decades, Tom Wilson has put together a body of work impressive in both quantity and quality. "Beat Music", his first full album, was recorded in 1986 with The Florida Razors, a popular band on the Hamilton scene. Tom struck Canadian rock gold in the '90s as the leader of the much loved Junkhouse, and then found a whole new audience as a crucial component of roots-rock super-group Blackie and the Rodeo Kings, with whom he now shares a label home in True North Records. He found time to release a solo debut, "Planet Love", in 2001, while last year's collaboration with Bob Lanois, The Shack Recordings, Vol. 1., was critically acclaimed. Wilson is now in top form, personally and creatively. As he explains with typical candour, "For years I was in love with music and in love with a lot of my life, but I was completely destructive. In the last little while, I have been productive, and I am figuring out how to be happy". That is reflected in the optimistic and positive spirit of many of the tunes on "Dog Years", while others prove his ability as a storyteller and social satirist remains undiminished. For more info go here: www.tomwilson.net (...JG 118).
| | |
| --- | --- |
| Autor: Dragutin Matosevic, Tuzla, BiH. | |
KZU ole ole & PZU oje oje - Predstavljanje
KZU ole ole & PZU oje oje je band iz Travnika, BiH, koji postoji od 1998. godine. Band broji 12 clanova, a stil njihove muzike dosta je razudjen, a sami ga vole nazvati soft-punkom. Band ima blizu 40 pjesama sa tekstovima na teme ljubavi, politike, aktuelnih situacija i zanimljivosti. Posebnu paznju poklanja scenskom nastupu i clanovi banda se na svojim koncertima pojavljuju u, za tu priliku, odabranoj odjeci i sa svaki put novim performanceom. Koncerti im u prosjeku traju od 2 do 3 sata. Od momenta kada su nastali, nastupali su sirom Bosne i Hercegovine, u Hrvatskoj (Zagreb, Osijek), Crnoj Gori (Kotor), Italiji (Milano), Francuskoj (Toulouse, Grenoble). Nastupali su i na mnogim festivalima u regionu. U martu 2006. godine snimljene su 3 kompozicije u studijima FCR-a i Old Majkfild. Produkciju potpisuje Nedim Zlatar (Basheskija), a mastering snimaka uradjen je u studiju Masterhana u Sarajevu. Snimljen je i spot za pjesmu "Prebacaj" koji se vec prikazuje na domacim i inostranim TV stanicama. Scenario za spot uradio je Fadil Hamzic, reziju potpisuje Berzih Adzaip, a post produkciju Redzinald Simek. Band se uskoro namjeravaju posvetiti snimanju svog prvog albuma, te jos jednog video uratka.U petak, 08.09.2006. KZU ole ole i PZU oje oje sviraju u Clubu Bock u Sarajevu, a 15.09.2006. u OKC Abrasevic u Mostaru, u sklopu Festivala kratkog filma. Vise info na www.kzu.ba (uskoro). (...JG 121).
| | |
| --- | --- |
| Autor: Dragutin Matosevic, Tuzla, BiH. | |
Stephen Fearing, CAN - Biography
Born in 1963 in Vancouver, he spent most of his boyhood and teenage years in Dublin. There, he picked up the guitar and traces of the Irish and English musical traditions that have informed his music ever since. After a short stint in the U.S. Midwest, he returned to Canada, and is now long-established as a regular and popular fixture on the folk club and festival circuit in North America and the U.K. Successful appearances at the prestigious WOMAD and Reading Festivals in the U.K. confirmed Fearing's ability to engage large audiences with his onstage charm. Like most contemporary songwriter / performers, Stephen is not bound by any particular musical genre or category and the release of "Yellowjacket" continues this exploration of various musical forms, as does his continued participation in the highly successful Canadian roots rock super trio, Blackie & The Rodeo Kings. Over the past decade, B&RK have released three highly praised and award-winning albums including a Juno Award for their most recent release "BARK". "It's wonderful to be able to work as a solo artist and to be active in such a powerful ensemble as The Rodeo Kings. These guys are my friends and there is no doubt in my mind that my continuing work with them influences my solo playing very deeply". For more info go here: www.stephenfearing.com (...JG 118).
| | |
| --- | --- |
| Autor: Dragutin Matosevic, Tuzla, BiH. | |
| | | |
| --- | --- | --- |
| | | |
---




Reklamno mjesto 5



Reklamno mjesto 6



Reklamno mjesto 7


Reklamno mjesto 8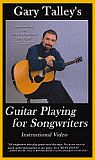 Reklamno mjesto 9



Hosting sponzor: