Barikada - World Of Music - Arhiva 47
Klub Boogaloo, Zagreb - Led Zeppelin tribute by Rock Masters
Ove subote, 27.01.2007. godine od 21 sat u Klubu Boogaloo, Zagreb, Led Zeppelin tribute koncert odrzati ce grupa Rock Masters i gosti. Rock Masters su: Vedran Bozic na gitari, Tomas Krkac na bas gitari i Slavko Pintaric Pista na bubnjevima i imati ce i specijalne goste. Na vokalu je Ervin Baucic, poznati hrvatski kazalisni (i puno vise od toga) izvodjac, na akusticnoj gitari gostovati ce Branko Bogunovic - Pif, na mandolini Rista Ibric (Plava Trava Zaborava, Bare i placenici), a na klavijaturama Jura Leikauff (Prljavo Kazaliste). U ovom prosirenom sastavu Rock Masters ce nas provesti kroz bogati repertoar Led Zeppelina, jedne su od najinventivnijih, najsnaznijih i najutjecajnijih grupa u povijesti rock glazbe. Kako su Rock Masters usavrsili svoj Led Zeppelin tribute koncert do savrsenstva, mozete provjeriti ove subote u Klubu Boogaloo. Kao podrska ce nastupiti band Kula iz Cakovca. Ulaznice na blagajni kluba po rockerskih 30 kuna.
| | |
| --- | --- |
| Autor: Gordan Penava Pista, Zagreb, Hrvatska. | |
Fantomi - Zlatna kolekcija
"Zlatna kolekcija" rock 'n' roll benda Fantomi koji su svoju popularnost stekli pocetkom devedesetih, na dva CD-a donosi 16 hitova poput "Duda" iz 1990. godine, "Sretan rodjendan", "Pepermint", "Sretan Bozic svakome" i mnoge druge, ali i jos 13 nikad objavljenih pjesama - "Stari saksofon", "Coca cola baby", "Prolazi sve" itd. Stalnu postavku Fantoma sacinjavali su Robert Marekovic - vokal i autor ove kompilacije, Kresimir Misak (danas poznat kao voditelj emisije "Na rubu znanosti", na HRT-u), te Danko Stefanovic (danas direktor izdavacke kuce Dallas), dok su povremeni clanovi bili Branko Trajkov, Silvio Pasaric, Bruno Gracin i Tristan Karas. Vise informacija ima na: www.crorec.hr . (...JG 136).
| | |
| --- | --- |
| Autor: Dragutin Matosevic, Tuzla, BiH. | |
Voznja za zivot 2007 - Najava nove akcije
"Sarajevo Bikers Club" MC priprema svoju IV voznju, koja ce se za 2007. godinu zvati "IV Sarajevo Bikers Club" MC voznja: Voznja za zivot 2007". Sa tim u vezi, pozivaju se svi moto klubovi, samostalni motociklisti, auto klubovi i ostali gradjani da se skupe u subotu 02.06.2007. godine u 12,00 sati na parkingu stadiona "Kosevo / Asim Ferhatovic Hase", odakle ce se u organiziranoj koloni krenuti na dobrotvornu i dobrovoljnu akciju darivanja krvi. U ranim vecernjim satima pocinje ekskluzivni bikerski muzicki program zahvalnosti, kao i bikerske igre, koji ce se odrzati u ogradjenom prostoru renomiranog Kluba "Afrika" (u blizini shopping centra "Wisa"), gdje svima na raspolaganju stoje otvoreni bazen, mjesto za kampiranje, muzicka pozornica na kojoj ce nastupati cijeli niz rock bandova... Vise informacija ima na: www.sarajevobikersclub.ba .
| | |
| --- | --- |
| Autor: Dragutin Matosevic, Tuzla, BiH. | |
Leningrad Cowboys, Finland - Presentation
The band's visual look - unicorn hairdos and 1/2 meter long, sharp-pointed shoes are already worldwide known and well-established Leningrad Cowboys trademarks. Band's unique musical style of performing cover and original songs combined with highly visual stage-look aims' for one common goal - to make the audience scream, jump and party! For over fifteen years, the band has performed in hundreds of festivals, clubs and TV shows in over fifty countries; including Europe, Japan, Hong Kong, South America, Australia, USA and the United Arab Emirates. In June 1993 the Leningrad Cowboys pulled off the most amazing production: "Total Balalaika Show", a joint concert with the full 160-member Russian Red Army Ensemble, which the Variety magazine called "the most incongruous - and inspired - crosscultural pairing since Nureyev danced with Miss Piggy". The setting for this sensational show was grandiose: the biggest stage ever built in Finland, on the main square of Helsinki and witnessed by an enthusiast audience of 70.000 people! For more info visit band's official web site: www.leningradcowboys.fi/ . (...JG 136 + ...JG 137).
| | |
| --- | --- |
| Autor: Dragutin Matosevic, Tuzla, BiH. | |
Lin McEwan - Presentation
It wasn't until she was 16 that she stepped onto the stage of her Baltimore high school's gala gospel concert to give her first ever solo performance, a rousing blues take of "Amazing Grace," for which she received a thunderous three-minute standing ovation. Since then, Lin's repertoire and range have expanded significantly, as evidenced on her newly-released debut album. This self-titled LP features an eclectic collection of songs fusing rock, blues, pop, and funk. Tying it all together are Lin's powerhouse, soul-tinged vocals, evoking the old-school sounds of Mavis Staples, Nina Simone, Tina Turner, and even Bonnie Raitt. Since graduating from Vanderbilt University, Lin has settled in New York, where she put together a talented group of instrumentalists who have backed the likes of Mike Stern and Gavin DeGraw. Since they began playing together last summer, Lin and her band have appeared at such landmark establishments as CBGB's Gallery and the Bitter End, as well as the Rockwood Music Hall, the Cutting Room, Smokey's, and Kenny's Castaways. But she still considers Baltimore home and tries to take the band back as often as possible. Lin is also a proud member of ASCAP and the Songwriter's Hall of Fame. More information available here: www.myspace.com/linmcewan . (...JG 136).
| | |
| --- | --- |
| Autor: Dragutin Matosevic, Tuzla, BiH. | |
Zoster - "Festival budala" u prodaji
"Festival budala", drugi album mostarske grupe Zoster, objavljen za izdavacku kucu Gramofon i moze se naci u svim bolje snabdjevenim prodavnicama nosaca zvuka u Mostaru, Sarajevu, Zenici, Tuzli i ostalim gradovima u BiH, kao i u Hrvatskoj. "Festival budala" i Zosterov prvi album, "Ojuzilo", moguce je kupiti i putem Interneta. Na drugoma albumu se nalazi dvanaest pjesama snimanih u Sarajevu, od aprila do novembra 2006. godine, a post produkcija je uradjena u njemackom studiju Bauer. Album je krajem 2006. godine najavljen sa dva radijska singla: "Na kamenu" i Ko je jamio, jamio", a publika je neke od pjesama sa ovog albuma vec imala priliku cuti na brojnim nastupima Zostera odrzanim u BiH, Hrvatskoj, Sloveniji i Francuskoj. Zoster je i na drugom albumu ostao vjeran vlastitoj poetici i socijalnom angazmanu. Njihovi se stavovi najbolje reflektiraju u sloganu koji prati ovaj album: "Malim lopovima skidaju glave, a velikim lopovima skidaju kape!" Zosterove pjesme govore o laznom moralu, poslijeratnoj beznadeznosti, korupciji i ostalim mracnim stranama naseg drustva danas. Ono sto zadivljuje jeste doza optimizma i veselja kojom zraci njihova muzika. Tekstovi pjevaca Marija Knezovica su i na ovom albumu nepogresivo duhoviti, sarmantni i nepretenciozni. Album je za Gramofon producirao mostarski multiinstrumentalista Atilla Aksoj, koji potpisuje muziku i vecinu aranzmana zajedno sa ostalim clanovima Zostera: saksofonistom Borisom Guticem, basistom Markom Jakovljevicem, bubnjarom Goranom Rebcem, kao i frontmenom Mariom Knezovicem.
| | |
| --- | --- |
| Autor: Alma Gojak, Sarajevo, BiH. | |
Dimitar Nalbantov, Bulgaria - Presentation
Born in Asenovgrad, Bulgaria in 1976, Dimitar Nalbantov lives and works there today as an art teacher. His free time however, is devoted to his true passion - the guitar. Dimi (as his friends call him) displayed an interest in art and music at a young age, but it was art that was chosen to be the focus of his formal education. That focus began to shift in his high school years when one day in 1993, he picked up an electric guitar for the first time. Outside of his art studies, the next seven years found Dimi teaching himself to play, studying the music of such guitar greats as Jimi Hendrix, Joe Satriani and Steve Vai and playing in local bands. He won the Internet "Guitar Player 2000" Contest in the genre of alternative music. In the years since, Dimi has recorded studio tracks for several band projects, also serving as audio engineer. He has recorded numerous demo tracks for the AMT Electronics Company, gaining him many fans and friends around the world. Adept at guitar, he has become a good keyboard player as well. All this culminated in the making of "Universe", Dimitar's solo debut album, released on November 30, 2006. More info: http://dimirock.com/ . (...JG 135).
| | |
| --- | --- |
| Autor: Dragutin Matosevic, Tuzla, BiH. | |
Klub Boogaloo - Mali metal festivali
U sklopu redovite dvomjesecne metal ponude u Klubu Boogaloo u Zagrebu, 16.01.2007. godine - odrzan je jedan od vise najavljenih malih metal festivala na kojemu su nastupili odlicni i mozda najbolje prihvaceni - Quo Vadis (CAN), zatim Nealra (D), Fear My Thoughts (D), te headlineri - Kataklysm (CAN). Ista organizacijska ekipa za 01.02.2007. godine najavljuje Sabaton, Grave Digger i headlinere - Therion!
| | |
| --- | --- |
| Autor: Darko Budna, Koprivnica, Hrvatska. | |
Igor Basin BIGor - Pismo iz Ljubljane (3)
Evo, prosla je Nova godina i u Sloveniji smo konacno promenili zadnje tolare u eure. Sada se vecina ljudi jos vise osjeca Evropljanima. A u stvari, ima tu jedan velik problem kojeg cemo pratiti u sledecim mesecima, u ovoj godini - koliko ce ta konvertibilna valuta utjecati na samo desavanje kod nas, koliko ce biti koncerta i koliko njih ce biti zanimljivih u nekom zanrskom okviru, po kvaliteti i na kraju krajeva, po globalnoj popularnosti. Godina 2006. nije bila posebice darezljiva. Izostala su brojna imena koja su prosla Ljubljanu i Sloveniju na putu za Zagreb, Beograd, Sarajevo, Skopje. Sa pripadnoscu EU su se promenili koncertni standardi Slovenaca. Kad sam 8. decembra 2006. bio na odlicnom koncertu Thermals, u zagrebackom KSET-u, Jurica Siftar mi je sa smeskom i dobrom dozom humora rekao: "Pre 5, 10, 15, 20 godina smo mi dolazili na koncerte kod vas, sad vi dolazite kod nas." Istina je, moram skromno priznati. na slici: Kultur Shock u Sloveniji.
| | |
| --- | --- |
| Autor: Igor Basin BIGor, Ljubljana, Slovenija. | |
Alan Wilson, The Sharks - Interview
Predstaviti Alan Wilsona, producenta, muzicara, vizionara, nije lak posao. Iako je relativno nepoznato ime vecem auditorijumu, Alan Wilson je jedan od bitnijih muzicara koji dolaze iz Britanije. Jedan je od onih koji su bili na pocetku stvaranja rockabilly scene u Britaniji, osnivac i lider jednog od najboljih rockabilly / psychobilly bandova - "The Sharks". Pocetkom devedesetih pokrenuo je svoj vlastiti rockabilly / psychobilly fanzine, "Deathrow", koji je izlazio nekoliko godina i predstavio sve sto je bitno s te scene, potrudio se da mnogim grupama otvori put za uspjeh. Danas se fanzine "Deathrow" prodaje po visokim cijenama na e-Bayu. Ove godine objavljena je i knjiga "Deathrow - The Chronicals Of Psychobilly". Pred vama je intervju s Alan Wilsonom, koji je uradjen posebno za www.old.barikada.com . Nadam se da cete uzivati... i SRETNA 2007. svim posjetiteljima www.old.barikada.com .
| | |
| --- | --- |
| Autor: Omar Kudovic, Konjic, BiH. | |
Zdenko Ivanusic (Quartet) - Presentation
Zdenko Ivanusic, saxophonist and composer, was born in Zagreb in 1967. He graduated in saxophone performance at the Zagreb Academy of Music. He has been a dynamic member of the Croatian music scene since 1990. He leads his own groups and is in demand as a sideman in various ensembles and groups. Through his experience in so-called classical music, jazz, fusion and funk he attains a unique approach in most musical settings, from a symphonic orchestra, chamber ensembles to a big band, a saxophone quartet or a small band. Although recognizable through his inimitable blowing style, contemporary harmonic and phrasing achievements, he still owes much to the tradition. As the principal alto chair in Croatian Army Symphonic Wind Orchestra he had a chance to work with many distinguished conductors such as Uros Lajovic, Vjekoslav Sutej, Pavle Despalj, Tim Reynish, Niksa Bareza, Miljenko Prohaska, Mladen Tarbuk, which was a great experience. He has been playing with the Zagreb Philharmonic, Croatian Radiotelevision Symphonic Orchestra, Croatian National Theatre in Zagreb and Croatian Music Institute Big Band. He has been soloist and lead alto with HGM Jazz Orchestra Zagreb, under the leadership of Austrian band leader Sigi Feigl since it was founded in 2002. He also collaborates with Zvonimir Bucevic Buc in his "The Bucers" band focusing on funk and fusion. (...JG 135).
| | |
| --- | --- |
| Autor: Dragutin Matosevic, Tuzla, BiH. | |
Kristoffer Krissy Matthews - Presentation
Receiving his first electric guitar on his 8th birthday as a present from his Mum and Dad, Krissy started to take up playing more seriously taking his influence from "The Shadows'". Famous songs such as "Apache" were heard from Krissy's room all day. It wasn't until Krissy was 10 years old that he was introduced to the sound of the blues by the likes of Robert Johnson and BB King. It was then that Krissy really developed a feel for this music and began to write his own songs realising the potential for creating personal and emotional music from his own experiences. It has been an upward spiral from then on starting with Krissy gigging with his Dad in various pubs around Oxfordshire gearing towards him forming a band in his own right at just 12 years old. This was Krissy's Blues Boys, The Krissy Matthews Band as we know it today. Only time will tell how successful Krissy Matthews will become. One thing is for sure, he has certainly made an impression and knows how to play the guitar, keep following to find out his latest news here: www.krissymatthews.com . (...JG 135).
| | |
| --- | --- |
| Autor: Dragutin Matosevic, Tuzla, BiH. | |
Rain: The Beatles Tribute Band
It would be nearly 20 years after that fateful night that five very talented young Americans initially fired up by the Fab Four would, themselves, come together in a Beatles tribute band that would, in its own right, raise the bar of tribute acts from hackdom to grand masterly craft - forging a career that would stretch to twice as long as the Beatles and preserving the legacy of the immortal band's recorded music on stage to wildly enthusiastic audiences spanning the generations, including the vast majority of older fans who never got to see the Beatles perform live, and fans who weren't born yet when the Beatles hit America. These five members of Rain shared a vision that had been lacking in the act by previous members who'd shuffled in and out of the lineup. The quintet - four portraying John, Paul, George and Ringo, and the fifth sitting offstage to contribute keyboards and various sounds of the Beatles' background instrumentation - approached the Beatles music as classical musicians. (...JG 135).
| | |
| --- | --- |
| Autor: Dragutin Matosevic, Tuzla, BiH. | |
Vinkovci, HR - Festival dokumentarnog filma, DORF '07
Festival dokumentarnog rock filma DORF '07 odrzat ce se u Vinkovcima od 08. do 11.03.2007. godine. Ponosno najavljujemo 14 filmova iz Hrvatske, Slovenije, Srbije, BiH i SAD, 2 koncerta i 1 izlozbu rock-fotografije + neizbjezna iznenadjenja. Kratak program Festivala: cetvrtak, 08.03.2007. - Svecano otvorenje Festivala i izlozbe rock-fotografije clanova Foto-kluba VKCI i Projekcija filma Dubravka Jagatica "Kad muzicari sokiraju"; petak, 09.03.2007. - Projekcije prvog dana Festivala i Koncert grupe Septica iz Vinkovaca; subota - 10.03.2007. - Projekcije drugog dana Festivala i Koncert grupe My Buddy Moose iz Rijeke; nedjelja, 11.03.2007. - Projekcije treceg dana Festivala (prvi dio) i Projekcije treceg dana Festivala (drugi dio) i Zatvaranje Festivala. O svemu malo vise procitajte na web adresi http://dorf.blog.hr i pratite novosti, a na vrijeme cemo javljati sve sluzbene zanimljivosti vezane uz prvi festival ovakvog profila u Hrvatskoj.

| | |
| --- | --- |
| Autor: Toni Saric, Vinkovci, Hrvatska. | |
Zoster - Festival budala
Pocetkom februara 2007. u sarajevskoj dvorani CDA bit ce odrzan koncert mostarskog Zostera povodom objavljivanja njihovog novog albuma, "Festival budala". Zosterov prvijenac, "Ojuzilo", objavljen je u augustu 2005. godine za izdavacku kucu Gramofon. Taj album su domaci magazini i Internet portali uvrstili medju najznacajnija diskografska izdanja objavljena te godine na bh. muzickoj sceni. Krajem prosle, 2006. godine, Zosterova publika je mogla uzivati u dva radijska singla: "Na kamenu" i "Ko je jamio, jamio", koja su najavila novi album i za kratko vrijeme zauzela vrhove domacih top lista. O odlicnom prijemu Zosterovih pjesama kod domace i publike svjedoci i podatak o vise od trideset koncerata odrzanih tokom prosle godine u Bosni i Hercegovini, Hrvatskoj, Sloveniji i Francuskoj. Koncert u CDA planiran za 03. februar 2007. bit ce zvanicna promocija albuma "Festival budala", a clanovi Zostera ce predstaviti pjesme sa novog albuma, te podsjetiti na hitove sa albuma "Ojuzilo". "Zelimo da svi fanovi Zostera 03. februara 2007., zajedno s nama, uzivaju u koncertnoj proslavi "Festivala budala", izjavio je frontmen grupe, Mario Knezovic najavljujuci koncert. I ovaj album Zostera, kao i prethodni, objavljen je za izdavacku kucu Gramofon.
| | |
| --- | --- |
| Autor: Alma Gojak, Sarajevo, BiH. | |
Gatuzo, Gretta i Dosh Lee u Purgeraju - Izvjestaj
Kada ne ocekujes mnogo od koncerta, ili dodjes skoro pa ravnodusan na njega, sve sto dobijes (ili kojim slucajem izgubis), dobro dodje (ili ode). Istina je da sam od vecerasnjih aktera znao samo band Gretta koji su me ovog puta sjajno iznenadili, kao ljudi po karakteru. Prije koncerta ovi momci su pronasli komadic svojeg dragocjenog vremena da mi se predstave u svojoj najboljoj varijanti raspredajuci price tko su, sto su i zasto postoje. Uvelike sam se zacudio cinjenici da je bas gitarist Toma Vicev porijeklom pravi Bugar iza kojeg stoji impozantna proslost, te da je prakticki pravi poznavatelj svojeg instrumenta isticuci Stinga kao osnovnog uzora uz masu glazbenika iz miljea rocka, jazza i klasicne glazbe buduci da svira i kontrabas u nekim sasvim drugacije orijentiranim frakcijama. Znaci, nisam se prevario kada sam ga na ovim stranicama dvaput ishvalio jer sam osjetio da momak ima ono "nesto". Dakle, Gatuzo, Gretta, Dosh Lee, 09.01.2007., Klub Purgeraj, Zagreb - tri odlicna rock sastava koji su opravdali epitete eksplozije. A sada, na citanje ostatka izvjestaja...
| | |
| --- | --- |
| Autor: Vladimir Horvat Horvi, Zagreb, Hrvatska. | |
| | | |
| --- | --- | --- |
| | | |
---




Reklamno mjesto 5



Reklamno mjesto 6



Reklamno mjesto 7


Reklamno mjesto 8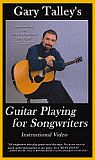 Reklamno mjesto 9



Hosting sponzor: