Roy Rogers
Biography
Roy Rogers is one of the premier slide guitarists performing today. With eight solo recordings, he has also been nominated for two Grammy Awards and 6 Grammy credits as the producer of John Lee Hooker and Ramblin' Jack Elliott releases. He is well known for his exciting live performances, having toured in the1980's with John Lee Hooker's Coast to Coast Blues Band and then with his own group The Delta Rhythm Kings since 1986. Rogers has appeared at numerous festivals and special events throughout the world, including Montreux Jazz (Switzerland), North Sea Jazz Festival (Holland), Notodden (Norway), Byron Bay (Australia), New Orleans Jazz & Heritage Festival (USA) and Montreal Jazz (Canada) in addition to touring Europe, the U.S.A. and Canada.
Rogers' ability to electrify and move audiences to their feet is well known. He loves to perform and it shows. Nominated for Best Blues Guitarist by the W.C. Handy's in 2003, his virtuosity and style of slide guitar has been recognized worldwide and acknowledged in such publications as Rolling Stone, USA Today, Billboard, Guitar Player, Acoustic Guitar and Guitar & Bass magazine. His musical talents have been featured on numerous film & TV soundtracks, most notably 'One Flew Over the Cuckoo's Nest' and also 'The Hot Spot' which he recorded with Miles Davis, John Lee Hooker and Taj Mahal and garnered a Grammy nomination. A native Californian, he was born in 1950 and grew up in the San Francisco Bay Area. He started playing guitar at age 12 and was exposed to a wealth of music styles, most notably the blues, which became his passion - especially the Delta.
Blues (Robert Johnson) and slide guitar. Since his first recording in 1976, he has become one of the finest practitioners and innovators of modern slide guitar. A recording artist, producer and composer - he continues to combine diverse music influences to achieve his musical vision. Always eclectic in approach, he isconstantly stretching the boundaries of slide guitar. "Rogers is both a sensational and a sensitive blues guitarist - certainly among the finest slide guitarists playing today. His wailing slide guitar sound (and churning rhythms, when needed) mark himand his work as of the highest caliber." - San Francisco Chronicle".
Rogers is an exceptionally articulate slide guitarist, either he's scorching Robert Johnson's 'Ramblin' Blues' or taking a lovely, lyrical journey... or rockin' it out. One of the rare guitar heroes who values feeling over flash." - Rolling Stone.
"Many guitarists dabble in slide guitar, but the number of modern masters can probably be counted on one hand - Roy Rogers issurely one of them..." - Guitar Player".
Pund its who be moan the scarcity of guitar gods haven't laid earson Roy Rogers, whose slide riffs could peel a crawfish." - USA Today.
Roy Rogers' Team
(on album "Slideways")
Roy Rogers - Primary Artist
Philip Aaberg - Harmonium, Keyboards, Piano, Wurlitzer
Norton Buffalo - Chromatic Harmonica, Harmonica
Francis Clay - Percussion, Snare Drums
Joseph - "Ziggy" Modeliste Drums
Fred Roulette - Lap Steel Guitar
Jimmy Sanchez - Drums
Brian Brinkerhoff - A&R, Executive Producer
Markus Cuff - Photography
Paul Stubblebine - Mastering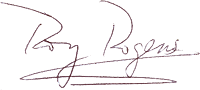 Diskography
Live! at the Sierra Nevada Brewery Big Room

Roy Rogers & The Delta Rhythm Kings

Slideways

Roy Rogers

Pleasure and Pain

Roy Rogers

Rhythm and Groove

Roy Rogers

Slide Zone

Roy Rogers

Blues on the Range

Roy Rogers

Slidewinder

Roy Rogers

Chops Not Chaps (Reissue)

Roy Rogers

Roots of Our Nature

Roy Rogers & Norton Buffalo

Travellin' Tracks

Roy Rogers & Norton Buffalo

R & B

Roy Rogers & Norton Buffalo

Everybody's Angel

Roy Rogers & Shana Morrison

The Hot Spot (Soundtrack)

John Lee Hooker, Miles Davis, Taj Mahal, Roy Rogers & More
+++++++++++++++++++++++++++++++++++++++++++++++++++++++++++
More info here:
Evidence Music, Inc.
1100 E. Hector Street Suite 392
Conshohocken, PA 19428
PHONE: [toll free] 800.474.5131
FAX: 610.832.0807
e-mail: information@evidencemusic.com
web: www.evidencemusic.com
e-mail: gordoom@aol.com
web: www.Roy-Rogers.com
+++++++++++++++++++++++++++++++++++++++++++++++++++++++++++
---