Barikada - World Of Music - Rock biografije
Wesley Orsolic (USA) - Portrait

Wesley Orsolic (Veseli Orsolic) je izvanserijski gitarista, bolje reci - multiinstrumentalista, kompozitor, producent i aranzer. Gitaru svira od 6. godine zivota, a od 14. godine zivota vec je po Evropi imao turneje sa svojim bendovima - Heart Of Blues, Woodoo, Had i Supersession Group. Kao jedan od vodecih gitarista Hrvatske, Wesley je upoznao velike muzicare kao sto su Chick Korea, Billy Cobham i John McLaughlin. Zeleci prosiriti granice svog muzickog znanja i umijeca sviranja gitare, upisao je glasoviti bostonski Berklee School of Music. Dvije godine potom, od Motown Recordsa iz Los Angelesa, dobiva ponudu za izdavanje albuma. To je i prevagnulo u odluci da svoju muzicku karijeru nastavi u USA. Ta odluka se pokazala ispravnom. Vise detalja o njegovom "jucer, danas, sutra" ima u nastavku teksta.
| | |
| --- | --- |
| Autor: Dragutin Matosevic, Tuzla, BiH. | |
Derrin Nauendorf - Biography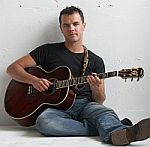 Determined to make something of his music career, five years ago Derrin Nauendorf arrived at Heathrow airport from Australia with a guitar, £1,200 and several extra layers of clothing to acclimatise to the drop in temperature. From this, Derrin spent those next five years playing anywhere that would have him, sleeping on floors and living on tuna baguettes. Things looked up a few years ago when he purchased an old Post Office van, which then became his home for the next six months, more importantly, it allowed him to get gigs, and essentially his music, out into the real depths of the UK. They've looked up and haven't looked back yet. Literally over 1,000 gigs later Derrin finds himself with fans not only in England, but Scotland, Holland, Denmark, Sweden, Germany, France and his native Australia too. He has since managed to sell over 12,000 albums from the back of that van, and become a bit of a hit on the festival circuit too. His actual album is called "The Rattling Wheel". For more relevant information visit his official web site: www.derrin.info . (...JG 128).
| | |
| --- | --- |
| Autor: Dragutin Matosevic, Tuzla, BiH. | |
The Joe Galea Band, AUS - Biography
Growing up in Sydney's notorious King's Cross, Joe was influenced at an early age by American Merchant Seamen on R & R leave, playing their blues and soul records. Such artists as Solomon Burke, Ray Charles, Little Milton and Muddy Waters to name a few. In his teen years Joe sang with his band The Midnighters alongside other Sydney up and coming stars of the future such as "The Bee Gees", Billy Thorpe, and New Zealand's "Max Merritt", working places like Suzie Wong's, Whisky a Go Go, Surf City and Teenage Cabaret. Joe, his brother and a couple of friends used the family garage for practice where every note they played and every word Joe sang, was being watched and taken in by several young boys from the local migrant centre at Villawood - who would have thought that in years to come they would become one of Australia's leading bands known as "The Easybeats". Joe formed several bands over the years, each one building up a faithful following - the most successful being "Cross The Border" working solidly every week for almost 10 years, but none have come even close to the present line up of talented musicians that Joe has with him in "The Joe Galea Band". For more info about this band go here: www.joegaleaband.com (...JG 130).
| | |
| --- | --- |
| Autor: Dragutin Matosevic, Tuzla, BiH. | |
Colin Linden, CAN - Biography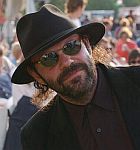 Colin Linden wears more hats than you'd find at a Royal wedding, and we're not just talking about the trademark big black hat he favours on and offstage. This musical renaissance man is indeed a multiple threat - as a singer, songwriter, guitarist, and producer. He is in major demand by artists wanting him to produce, write for, and / or play on their records (he has played on 300 and produced 60 albums), yet somehow finds time to both pursue a prolific solo career and play a key role in Canadian roots-rock "supergroup" Blackie and the Rodeo Kings. "I've been playing country blues, '20s style acoustic blues, since I was a really little kid", the 45-year-old Linden explains. "When I was 11, I met [electric blues pioneer] Howlin' Wolf. One of the things he said to me that really got me onto this path was that 'if you want to play this kind of music you should listen to the people I listened to'. He told me about Charlie Patton and Son House and that generation of artists. That was like opening the biggest door in the world for me, so I just dug in deep. I listened to it and have been playing it seriously for 32 years now." For more info go here: www.colinlinden.com (...JG 117 + ...JG 118).
| | |
| --- | --- |
| Autor: Dragutin Matosevic, Tuzla, BiH. | |
The Barcodes - Biography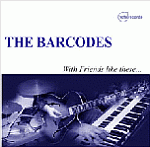 The Barcodes is blues trio from UK. Bob Haddrell - (vocals / organ / piano) - Much in demand as a session player in this country, Bob also writes with top Nashville artists, has recorded in the States with Billy Swan, and has toured and recorded with Chicago's Jimmy Dawkins and Dave Specter. Truly "in the groove", Bob has created the unique sound of "The Barcodes". Alan Glen (vocals / guitar / harmonica) - Alan was a member of 'The Yardbirds' between 1996 and 2003, and features on their new album "Birdland", with Jeff Beck, Brian May and others. Alan has also recorded 4 albums with Nine Below Zero (Alan was a member between 1991 and 1995), Little Axe (3 Albums), Dr Feelgood, Alannah Myles, Dub Syndicate, Junior Delgado, Papa George, Daniel Smith and Sonny Black & The Dukes. Dino Coccia (drums) - Dino's career has been one of great variety since turning professional at the age of 17 in 1967. Since first working abroad with 'The Healers', he has played and recorded worldwide. His session credits include jingles, work with pop artists, Blues and Jazz. He has worked with Andy Shepard, Alan Barnes, Patrick Moraz and Grace Jones. New Barcodes CD - "With Friends like these..." (NCD1012), includes these friends: Jim Mullen, Alan Barnes, Zoot Money, Val Cowell, Papa George, Paul Cox, Nick Newall, Gypie Mayo and Roger Cotton. For more relevant information go here: www.hants.gov.uk/barcodes (...JG 116).
| | |
| --- | --- |
| Autor: Dragutin Matosevic, Tuzla, BiH. | |
The Derek Trucks Band - Biography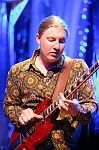 The Derek Trucks Band has been a work in progress for over 10 years, blending jazz, rock, blues, Latin, Eastern Indian, and other world music into the sound that now defines the DTB. The band's mission has been to assemble a group of musicians that share a passion for improvisation and musical exploration, and to develop a united musical vision by performing with this core group of players for an extended period of time. The focus of the band is on the art form itself, despite the current trend of image-driven music on the scene today. The DTB aims to create progressive roots music in an effort to move the art form forward and re establish substance over hype. Following is a brief history of the band, and the diverse background of the musicians that make up the DTB. Derek got his first paying gig at age 11 and formed his first band at age 12. Todd Smallie, who played with many jazz and blues musicians in the Atlanta area, entered the picture in 1994, when Derek was 15 years old. "We have so many stories and so much in common," says Derek, "It's been an amazing experience with him." For more relevant information go here: www.shorefire.com/artists/dtrucks/ (...JG 116).
| | |
| --- | --- |
| Autor: Dragutin Matosevic, Tuzla, BiH. | |
BiGDEZ - Biography

The band BiGDEZ - Phil Fernandez (guitar & vocal), Bala Pradal (organ & piano), Marco Schaeller (harmonica), Lamine Guerfi (bass), Stephane Miñana (drums) - was formed in 1996 in Paris. Phil Fernandez took several trips to the USA helping him create a very unique style. Icy guitar licks with a smooth, yet powerfull voice. Phil learned how to play the play the Blues during a multitude of jam session with such players as Luther Allison, Billy Branch, WC Clark… In 2001, things got a little more serious. Touring endlessly BiGDEZ started preparations for their first album. In March 2003, the dream came true! The band BiGDEZ flew to Austin, Texas, to record "Sail on Blues". It wasn't enough and in 2004, the band reloaded with a new opus. The band went again to Austin to record "Night After Night". But this time it'll be with such guests as Preston Hubbard (Fabulous Thunderbirds), Sax Gordon Beadle, Mike Cross, Tom Robinson, Gary Slechta… For more info go here: www.bigdez.com (...JG 116).
| | |
| --- | --- |
| Autor: Dragutin Matosevic, Tuzla, BiH. | |
Omar & The Howlers - Biography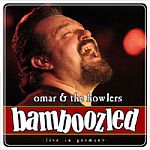 Born and raised in McComb, Mississippi, the small-town birthplace of Bo Diddley, Omar started playing the guitar at the age of thirteen in the only place possible - the black clubs at the edge of town. He played there as the only white guy with the black musicians. They played a very rough kind of Blues, a bit like Hound Dog Taylor but even more primitive. His influences came from the Blues radio shows, seasoned with his mother's treasured record collection, ranging from old Country & Western to Rock & Roll and Soul. Originally The Howlers performed throughout Mississippi and the Southeast. In 1976, Omar & The Howlers moved to the musically fertile Austin, Texas, where they rapidly gained an audience. In the ensuing years they recorded two albums on local labels that were also available in Europe through license-deals: The debut-album "Big Leg Beat" (1980, Stomp) and the second album "I Told You So" (1984, Dixiefrog). By 1984, The Howlers were Bruce Jones on bass and Gene Brandon on drums, Omar's lowdown guitar licks and Howlin' Wolf inspired growl made The Howlers one of Austin's hottest acts. For more info go here: www.omarandthehowlers.com (...JG 116).
| | |
| --- | --- |
| Autor: Dragutin Matosevic, Tuzla, BiH. | |
Mitch Woods - Biography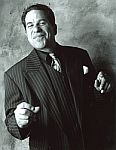 Mitch Woods and His Rocket 88's are the torch bearers of a great American musical heritage. Taking their inspiration from the great jump 'n' boogie outfits and swingin' little big bands of the 40's, they breathe fresh life into the music that gave birth to rock 'n' roll. Mitch takes his cue from his jumpin', 'n' jivin', shoutin' 'n' honkin', pumpin' 'n' poundin' predecessors, Louis Jordan, Cab Calloway, Joe and Jimmie Liggins, Louis Prima, just to name a few. Mitch's pile drivin' piano licks and energetic stage persona combine with the Rocket 88's swingin' horns, thumpin' bass, rockin' guitar, and jungle drums to send a crowd into dancing delight. They are one of the first bands on the West Coast to reach back to an earlier time in American music using humor, style, musicianship, and showmanship to forge their own swinging brand of music, which they coined rock-a-boogie. Mitch & the 88's have distilled the essence of jump, swing , boogie woogie, made it their own, and deliver it to the present. Mitch Woods And His Rocket 88's have built a large national and international following as they perform at clubs and festivals and events worldwide. For more info go here: www.mitchwoods.com (...JG 114).
| | |
| --- | --- |
| Autor: Dragutin Matosevic, Tuzla, BiH. | |
Lee Bates & Billy Newton - Biography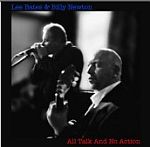 Lee Bates (guitar / slide guitar / vocal) & Billy Newton (harmonica / vocal / dancing) are a classic guitar / harmonica duo, in the tradition of the great Sonny Terry and Brownie McGhee. Lee and Billy have a wealth of experience behind them, playing festivals and venues all over the UK and Europe. Lee and Billy cover a wide range of styles, from Delta Blues to Chicago Boogie. Lee and Billy couple these with their own authentic compositions and a healthy dose of irreverant humour that makes them crowd pleasers wherever they perform. Described by some as the "Bastard son of Jim Murray", Lee is one of the Northeast's finest slide guitarists. Playing the music of Son House, Bukka White, Fred McDowell and the like, Lee made his first on stage appearance aged eighteen with the legendary Brian Cookman. Billy has a career spanning over 30 years. As a teenager he followed Sonny and Brownie around soaking up the sounds and learning from the master. Billy has lent his formidable harp playing skills to countless bands and duos over the years. For more info go here: www.freewebs.com/leeandbilly/ (...JG 114).
| | |
| --- | --- |
| Autor: Dragutin Matosevic, Tuzla, BiH. | |
Calvin Owens - Biography
Unlike jazz, where names such as Louis Armstrong, Freddie Hubbard and Miles Davis easily come to mind, trumpeters - apart from the legendary W.C. Handy - have not played a central part in creating the mythos of the Blues. Long time B.B. King band member and arranger Calvin Owens takes a step toward rectifying that situation with this CD. The Houston, Texas native Owens, recently relocated to his home town, has formed his own blues orchestra and on 'True Blue' uses twenty-four (count 'em) musicians all told, with special guest appearances from luminaries such as Johnny Clyde Copeland and B.B. King himself, singer B.J. Scott and sax player David 'Fathead' Newman. Now, Calvin Owens deserves more than ever his title as "The Maestro". Owens' recording credits: artist and producer for Memphis Tenn's Kiondict Recording Company. A & R director and studio musician for Peacock Recording Company of Houston, Texas. Arranger for A & M recording studios in L. A. California. Owens' provocative performance makes it clear that his reputation is indisputable. His flamboyant creations are portrayed in each and every musical note throughout his albums. The moment he strikes up his band, his music generates surprising range and power as well as an unidentifiable aesthetic quality. Mr. Owens' trumpet work is precise and lyrical, sometimes gentle, sometimes rugged, and consistently mesmerizing. For more info go here: www.calvinowens.com (Headliner ...JG 114).
| | |
| --- | --- |
| Autor: Dragutin Matosevic, Tuzla, BiH. | |
William Bell - Biography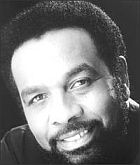 William Bell is record producer, songwriter, entertainer, business man... As a native of Memphis, William Bell was dominant in the city's rise to prominence as an international city of music in the 60's. He was one of the pioneers of the Stax-Volt empire. His first release came in 1961, and was the self-penned hit record: "You Don't Miss Your Water". Other Classics are: "Any Other Way", "Everyday Will Be Like A Holiday", "Never Like This Before", "A Tribute To A King" (Bell's personal tribute to another Stax Legend, Otis Redding), "I Forgot To Be Your Lover", "Born Under A Bad Sign" and his internationally acclaimed duet with Judy Clay "Private Number". Mercury Records - His release "Tryin' To Love Two" spent more than six month on the R&B charts in 1977 and sold well over two million copies. Wilbe Records - William Bell's own record Label released "Passion" in 1987 that produced three chart singles in the US and was a major hit in England. "I Don't Want To Wake Up Feeling Guilty" a duet with Janice Bulluck stayed on the American charts for close to nine month. ... After 1992, Bell took a lengthy hiatus from the recording studio, though he still performed regularly. In 2000, he released an album of all-new material on Wilbe entitled "A Portrait Is Forever" and followed it six years later with "New Lease on Life". In between he was honored with the 2003 W. C. Handy Heritage Award. For more info go here: www.williambell.com/William%20Bell%20Page.html (Headliner ...JG 113).
| | |
| --- | --- |
| Autor: Dragutin Matosevic, Tuzla, BiH. | |
Richard Cheese - Biography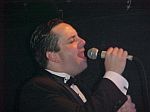 Lounge singer Richard Cheese performs swingin' Vegas versions of rock, rap, and Top 40 hits, turning contemporary songs into traditional pop vocal standards. With his swanky jazz trio, his tiger-striped tuxedo, and his enormous microphone, it's the perfect mix of music, martini, and madcap. Just imagine Sinatra singing a Nirvana song, and you've got Dick. Cheese has been a guest on Jimmy Kimmel Live, has performed 20 times as the house band on NBC's "Last Call" with Carson Daly, and has been featured on the "Dawn Of The Dead" movie soundtrack. His new CD "The Sunny Side Of The Moon: The Best Of Richard Cheese," is now available wherever music is sold. Richard Cheese's songs are also available for download at itunes and other fine digital retailers. ... Now, after four CDs, a dozen tours, a hundred concerts, and a million martinis, Richard Cheese has earned a prominent place in that prestigious pantheon of lounge legends: Frank ... Sammy ... Dean ... and Dick. For more info go here: www.iloverichardcheese.com (...JG 113).
| | |
| --- | --- |
| Autor: Dragutin Matosevic, Tuzla, BiH. | |
Cathy Jean - Biography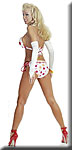 Cathy Jean is a life-long musician, dedicating her soul to blues, rock, and roots music. "You just never really know what to expect next from this lady - will it be something mellow with a groove, or nasty and in your face! My introduction to this artist came when I received her second CD, "I Want". As I was checking out all the saucy photos on the covers and in the booklet, I was prepared for some wannabe who was only told she could sing by guys who wanted to hear a different kind of tune coming from her, if you get my drift. (No offense, Cathy - this was before I heard it!) The first thing I hear, though, is a blasting boogie where she's telling some guy to be glad "she don't like jail", otherwise she'd put a bullet in his head. Ouch. The thing is, she sounded great. A little threatening, but great! Now, on Cathy's third effort, "Marshall Road Apocalypse", she heads in a raunchier, rougher direction. As with her previous CD's, Cathy writes all her own material. This time, though, it seems as if she's been messed with one too many times, and she's exacting her revenge on all the evil-doers through her music - and wins! ...Take my word for it - you will love these discs in your collection!" - Texas Flood Radio, USA. For more info go here: www.cathyjean.com (...JG 113).
| | |
| --- | --- |
| Autor: Dragutin Matosevic, Tuzla, BiH. | |
BluesMix - Biography

BluesMix blend funky, soulful Blues mixed with the occasional tinge of Jazz. They play both original and classic Blues songs. The sound of the band mixes a tight and funky rhythm section with driving guitar, tasteful keyboards and melodic saxophone. Combined with a powerful, distinctive voice the sound of the band is fresh and yet deeply connected to a classic blues feel. BluesMix regularly captivates audiences and brings them to their dancing feet. Band members have a wealth of experience and thrive on live performance. Highlights have included: Opening for Jools Holland to a 2,000+ crowd at the Rhythm on the Thames music event. Gigs at the famous Troubadour Club, Aint Nothin But The Blues, various bars, private functions / festivals. Including a Thursday night residency in Soho. Headlining the 'Dimension' music event at the famous 'Fabric' venue, to an audience of 900 people. The band recently released their new album called 'London Nights' on Bluedust Records. BluesMix play a weekly residency blues night at Jazz After Dark in Soho, London. They are also playing around the South-East at various bars, pubs, private functions and parties. More info available here: www.bluesmix.com (...JG 113).
| | |
| --- | --- |
| Autor: Dragutin Matosevic, Tuzla, BiH. | |
Dusko Goykovich - Biography

Born in 1931 in Jajce (Bosnia), Dusko Goykovich [trumpet, flugelhorn, composer] studied at the Music Academy in Belgrade from 1948 to 1953. As a youth he played with several jazz and dixie bands, mostly for dancing audiences and eventually on parties at the embassies of the capital. When the 18-year-old joined the Radio Big Band of Belgrade, he was considered a talented young jazz man who also can read music. When he left the band five years later, he had grown into a fine big band player and featured soloist. Dusko went to Germany where he quickly became an integral part of its uprising young jazz scene. In 1956 he made his first record as a member of the Frankfurt All-Stars. After a short stint in the big band of Munich's Max Greger, Dusko stayed for four and a half years with Kurt Edelhagen's band, then Europe's leading jazz orchestra. Francy Boland, Claus Ogermann, Jerry van Rooyen and Rob Pronk were among the arrangers who worked for Edelhagen. In addition to being the band's premier trumpet soloist, Dusko performed with such as Stan Getz and Chet Baker. It came as no surprise when in 1958 he was invited to play with the Newport International Youth Band at the Newport Jazz Festival. Other members of the Newport band included Albert Mangelsdorff, Ronnie Ross, George Gruntz, and Gábor Szábo. Vise info ima na: www.enjarecords.com (...JG 112 + JG 114 + JG 115).
| | |
| --- | --- |
| Autor: Dragutin Matosevic, Tuzla, BiH. | |
Vlado Kreslin - Biografija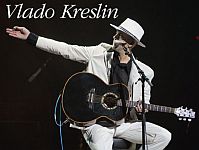 Nas narod kaze - s kim si takav si. Vlado Kreslin, slovenacka muzicka zvijezda br. 1 stage je dijelio sa mnogim velikim imenima. Navest cu ovdje samo neka od njih: Bob Dylan, Pavarotti, Bono, Brian Eno, Zuchero, Jovanotti, Sean Cannon (Dubliners), Dario Marusic, Lidija Bajuk, Tamara Obrovac, R.E.M., Oysterband, Taj Mahal, Arlo Guthry, Donovan, Djordje Balasevic, Oliver Dragojevic, Kemal Monteno, Dusko Gojkovic, Indexi, Siddharta, Wolfgang Ambros, Elan, Udo Lindenberg, Leb i sol, Edda, Orquestra Nacional de Cambra d'Andorra, Electrica Dharma, Lluis Llach, Maria del Mar Bonet, Alen Islamovic, Dino Merlin, Pep Sala, Ai Ai Ai i jos mnoga druga. Trebalo bi mnogo prostora za navesti sve grupe u kojima je svirao, kao i nazive albuma na kojima je ucestvovao. Oni koje zanima nesto vise o ovom umjetniku, neka kliknu na "vise" i citaju nesto detaljniji pregled Kreslinove dosadasnje karijere. Kompletan tekst biografije je preuzet sa official web stranice Vlade Kreslina - www.kreslin.com . (...JG90 i ...JG91).
| | |
| --- | --- |
| Autor: Dragutin Matosevic, Tuzla, BiH | |
Lelio Padovani - Biography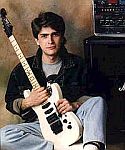 Lelio Padovani, from Parma, northern Italy, teaches rock / metal and fusion guitar at several Italian music schools. He began playing in his early teens, learning every The Beatles' song he could; then played briefly bass (influenced by The Who's John Entwistle) and even drums before choosing the electric. At first self-taught, he graduated at Accademia di Musica Moderna with Alex Stornello. He attended the "National Guitar Workshop", studying with Harry Jacobson and Chris Amelar. In the same period he attended a sound engineering course at one of Italy's main recording studios. He composed and played songs in various local bands, all getting good press and guesting on local TV. His instrumental tracks (The Big Picture) were reviewed on "Guitar World", in Mike Varney's "Hometown Heroes" column. His early instrumental demos were also reviewed by many Italian music mags. Padovani's music is going to be presented in The Jeans Generation (radio show) No. 87.
| | |
| --- | --- |
| Autor: Dragutin Matosevic, Tuzla, BiH | |
Kaitner Z. Doka - Rock biografija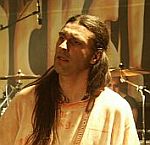 Zamislite koliko biste bili ponosni da u vasoj muzickoj biografiji pise da ste bili gitarista dubrovacke grupe Black Widow ili zagrebacke grupe Big Blue, da ste bili u pratecem bendu Tonyja Cetinskog, da ste svirali gitaru u bendovima: Waterloo & Robinson, Ian Paice Band, Silver Tongue i Don Airey Band. Da biste sve ovo mogli upisati u svoju muzicku biografiju, morali biste se zvati - Kaitner Z. Doka. Doka trenutno koncertira i promovise svoj album "Just Kiddin'" koji je snimio sa velikom ekipom svjetski znanih muzicara. Taj album je za hrvatsko trziste izdala zagrebacka firma Scardona. Isto tako, Doka planira tokom 2006. godine svirati u Sloveniji, Hrvatskoj i Bosni i Hercegovini. Ozbiljni promotori iz naprijed navedenih zemalja neka mu se jave na kontakte date u detaljnom prikazu (klikni na "vise") radi detaljnog dogovora.
| | |
| --- | --- |
| Autor: Dragutin Matosevic, Tuzla, BiH | |
Ricardo Primata - Rock biography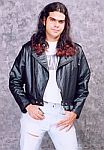 In 2004, Ricardo Primata came out with his debut (progressive rock) album called "Ritmia". It has been produced and mixed by himself. That album has ten tracks, and navigates among diverse rhythmic styles. In that album, the reunion of concepts, ideas, influences, and also the participation of some great musicians, has given life to the harmonious combination of musical styles that variates from "baião", "waltz", "rock opera", "salsa", and also purely instrumental songs. This had been undertaken with a heavy instrumental rendition, rich in arrangements, full of well done and creative guitar solos, with a dose of technique and melody. The project "Ritmia", did not follow the conventional formulas of market-driven preconceivbed styles. Ricardo Primata have been praised by the critics on radio, newspaper and web sites. The Brasilian magazine Guitar Player (December, 2004) published an interview made with him and stated: "Powerful riffs, well-built solos and good compositions are qualities of the guitarist Ricardo Primata".
| | |
| --- | --- |
| Autor: Dragutin Matosevic, Tuzla, BiH | |
Shiny Mama - Biography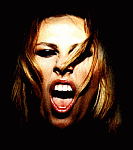 Yana was born in the Ukraine and studied opera as a child. She moved to the United States when she was ten years old, and immediately started listening to rock and roll. This love of rock, plus her early training in opera, helped form her powerful vocal style. Her first project P.M.S. - Pre Metal Syndrome - (one of the first all girl NYCH bands), was formed in the 80's. The first show PMS ever played was opening up for Bad Brains and Cro-Mags at the legendary venue Rock Hotel. Their album fared well on the college radio circuit, but Yana had bigger aspirations. She formed the band Wench - which was also one of the first all girl metal / punk bands in NYC area and received great press and support from Metal rags such as Kerrang, Rip, Metal Maniacs etc.. and the underground metal scene in the late 80's. Wench opened for various seminal bands such as Fear, Wendy O. Williams, Suicidal Tendancies, Candlemass, Circle Jerks, Biohazard to name a few - as well as completing two tours of Europe. The last incarnation, of Wench included drummer Kate Shellenbach formerly of Luscious Jackson, and The Beastie Boys. The band did well and toured Europe with Agnostic Front. Always keeping her eye on the future, Yana wanted to play a more accessible form of rock and formed her current band Shiny Mama in 1998.
| | |
| --- | --- |
| Autor: Dragutin Matosevic, Tuzla, BiH | |
Cosy Varras' Perpetual - Biography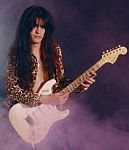 Cosy Varras was born in Athens, Greece, on June 24, 1983. He was a loner type of kid & different from the others. His passion for expression led him to play music. At the age of 10, Rock Music came to his Life!! That event took him "away". The only thing that he wanted was to play guitar in a rock band. He firstly picked up the guitar at age eleven and was immediately impressed by some of the popular rock / heavy metal groups. Artists like Kurt Cobain, Dave Mustaine & later, Yngwie Malmsteen, had the biggest impact on him!! The last 5 years (2000-2005) his band played live in several clubs and received very good reviews worldwide. The album "Overlord's Perpetual" got great airplay - especially in Europe. The song "I'll never Cry Again" was included in "The Invader" - a compilation of underground tapes. Nowadays, after some changes, his band has a steady line-up and is preparing for upcoming live shows!! The Guitar Master and his band will strike back soon!!
| | |
| --- | --- |
| Autor: Dragutin Matosevic, Tuzla, BiH | |
Tony Spada - Biography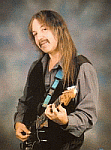 Tony Spada is best known for being the creative force and one of the founding members of the American prog rock group HOLDING PATTERN. Tony Spada is a masterful guitarist, balancing advanced technique with a diversity of styles, from solo classical guitar to power trio rock, into intricately textured ensemble pieces. Holding Pattern's first album was released in 1981, an instrumental powerhouse that combined the best of Happy The Man, Yes and Steve Hackett and a healthy dose of American jazz rock fusion like Return to Forever and Dixie Dregs to name a few. In summary a jem from the early 80's that all fans of 70's progressive rock will surely love. Throughout the rest of the 90's Tony Spada would be performing solo shows and concertizing with Steve Morse, Rick Wakeman, Kansas and Steve Howe to name a few. Over the years he has built a loyal following of fans around the globe. Tony's new album "THE HUMAN ELEMENT" has already created a buzz in the prog community.

| | |
| --- | --- |
| Autor: Dragutin Matosevic, Tuzla, BiH | |
Erol Sora - Biography

Throughout his musical career, Erol Sora has participated in countless studio sessions and has worked with numerous great musicians (including former members of Black Sabbath, Foghat, Survivor and Quiet Riot). Most recently, Erol has been playing guitar with former Uriah Heep / Lucifer's Friend singer John Lawton. To this date he has recorded 4 CDs and 2 DVDs with Mr. Lawton and has travelled throughout England, Belgium, Germany, Holland, Italy, Lithuania, Norway and Slovenia playing shows with the John Lawton Band. However, by the end of 2005, the band decided to take a break from live activities. As a result, Erol decided to put together his own band and record "Demented Honour", the solo album that's been building up inside him over the years. The album was recorded in Vancouver where Erol enlisted an array of the city's top musicians, consisting of drummer Lance Chalmers (ex-Trooper), bassist Kevin Dahl (various sessions), keyboardists Gregory Macdonald (Big John Bates, ex-Peppersands) and Louise Porter (The Rumours).
| | |
| --- | --- |
| Autor: Dragutin Matosevic, Tuzla, BiH | |
Rock biografije - Obojeni Program
Novosadska grupa Obojeni Program krece na promotivnu turneju svog poslednjeg albuma "Da li je to covek ili je masina". Album je snimljen 2004. godine u Holandiji i objavljen jula 2005. godine. U sklopu krace evropske turneje grupa ce nastupiti u: 01.11.2005. - Munich (D), Feierwerk, www.feierwerk.de; 04.11.2005. - Amsterdam (NL), OCCII, www.occii.org; 06.11.2005. - Berlin (D), ACUD, www.acud.de; 11.11.2005. - Ljubljana (SLO), Orto-bar, www.orto-bar.com; 25.11.2005. - Mostar (BiH) i 26.11.2005. - Sarajevo (BiH). Grupa Obojeni Program, alternative rock usmerenja, nastala je pocetkom 80-tih godina i iza sebe ima sedam objavljenih albuma i na stotine samostalnih koncerata i festivalskih nastupa. Za sve dodatne informacije o grupi Obojeni Program molim Vas posetite www.obojeniprogram.co.yu .

| | |
| --- | --- |
| Autor: Tamara Dobler, Novi Sad, SCG | |
Gotthard - Band history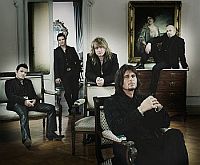 Svicarski hard rockerji Gotthard (ime so dobili po znanem predoru) so nastali leta 1992, ko so se zbrali vokalist Steve Lee, kitarist Leo Leoni, basist Marc Lynn, bobnar Hena Habegger in ritem kitarist Mandy Meyer. Istega leta so izdali prvo plosco, naslovljeno preprosto Gotthard. Z njo so takoj dosegli zlati status v domovini, se odpravili na domaco headlinersko turnejo, po Evropi pa igrali z Victory in Magnum ter imeli celo nekaj nastopov na Japonskem. Zacelo se je torej precej sanjsko, vendar je hard rock tedaj izgubljal na moci. Posneli so dva videospota za komada Hush in All I Care For in nato podaljsali svojo turnejo, ki se je zavlekla do druge polovice leta 1993. Nato so ponovno vstopili v studio in posneli drugi album, Dial Hard, ki je izsel v zacetku 1994. Z njim so doma dosegli celo platinast status, uspesni pa so bili tudi v Nemciji in na Japonskem, kjer so odigrali dve headlinerski turneji, poleg tega pa nastopali se v vec TV oddajah in na open air festivalih. Nato so vecino leta 1995 prebili v Los Angelesu, kjer so snemali naslednji album, naslovljen preprosto G.. G. je izsel leta 1996 in ponovil uspeh svojega predhodnika, skupina pa se je odpravila na turnejo v njim ze znane drzave, Nemcijo in Japonsko, dodali pa so se Juzno Korejo.
| | |
| --- | --- |
| Autor: Dragutin Matosevic, Tuzla, BiH | |
Jimi Hendrix Experience - Short band history

The Jimi Hendrix Experience recorded three landmark albums - "Are You Experienced?", "Axis: Bold As Love" and "Electric Ladyland" - in a year and a half. Hendrix's theatrical, incendiary performances at the Monterey Pop and Woodstock festivals, including the ceremonial torching of his guitar at Monterey, have become part of rock and roll legend. Under extreme pressure due to a combination of non-stop work, sudden celebrity and drug-taking, the trio broke up in early 1969. Hendrix commenced work on a projected double album and debuted a new trio, Band of Gypsies, at the Fillmore East on New Year's Eve 1969. Hendrix performed his last concert at the Isle of Fehmarn, Germany on September 6, 1970 (though he joined Eric Burdon and War on stage on September 16 at Ronnie Scott's in London). On September 18, 1970 - he died from suffocation, having inhaled vomit due to barbiturate intoxication.

| | |
| --- | --- |
| Autor: Dragutin Matosevic, Tuzla, BiH | |
Atheis Rap - Biografija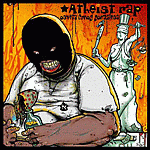 Sve je pocelo tako sto je poznati menadzer Teca Morales trazio pet lepih momaka za boys bend... Ma jok, ovako je to bilo. Da bismo otkrili korene nastanka ATHEIST RAP-a treba se vratiti u daleke 80-te kada su se neki od buducih clanova benda neizlecivo zarazili pankom. Tada su sa svojom ekipom oformili FLUOREL TACKAS, bend koji je zario i palio po novosadskim fiskulturnim salama, po kojima se tada cesto sviralo. Posle nadasve preteranog koncerta Ramba Amadeusa na novosadskom MASINCU 1989. godine, dva gradska frika, dr. Pop i Pecinko pokrecu inicijativu za stvaranje benda. Iz vec pomenutog Tackasa u Ateiste dolaze Radule (gitara) i Zare (bass), a za bubnjeve seda iskusni Goja (KAPETAN LESHI, FEAR OF DOG, fanzin BOLJI ZIVOT). Pomenuti vokalni tandem nije bas imao nekog pevackog iskustva, sto im nije smetalo da se u tome nikada dodatno ne edukuju, ali upravo njihovim ucescem udahnuta je dodatna doza pozitivnog duha.
| | |
| --- | --- |
| Autor: Dragutin Matosevic, Tuzla, BiH | |
Goblini - Biografija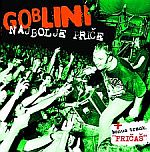 GOBLINI su band nastao 1992. godine u Sapcu. Band je nastao dolaskom Alena Jovanovica i Vladislava Kokotovica iz Karlovca, koji su u to vreme bili clanovi banda Lorelei. Upoznavsi se sa Brankom Golubovicem, osnivaju band koji posle par personalnih promena pocinje da radi u standardnoj postavi sa novosadskim bubnjarem Nenadom Divnicem s' kim snimaju svoj prvi album pod nazivom GOBLINI. Album izlazi 1994. godine u izdanju Myusic Yuser (Novi Sad). Nakon izlaska albuma band se promotivno pojavljuje na par bitnijih festivala gde dobija odlicne kritike od kojih su narocito bitni Grafiti Avangarde u Novom Sadu i Brzi Bendovi Srbije u Beogradu. Nakon toga band od izdavacke kuce Metropolis Records iz Beograda dobija ponudu da uradi novo izdanje na kojem bi bile zastupljene odredjene pesme sa prvog izdanja (njih pet), kao i novih sest pesama. Razlog promene izdavaca je bio veoma los medijski rad izdavaca iz Novog Sada. Logican nastavak je bio izdanje koje se pojavljuje u septembru pod nazivom ISTINITE PRICE I DEO. Ubrzo nakon toga krece dobro organizovana medijska kampanja koja prouzrokuje pocetak turneje koja ce se zaustaviti u januaru 1998. godine.
| | |
| --- | --- |
| Autor: Dragutin Matosevic, Tuzla, BiH | |
X Centar - Biografija

Projekat X-CENTAR stvoren je maja 2001. godine saradnjom Stanimira Lukica - Stace (ex SUNSHINE, ex BLOODBATH) i Zorana Kokanovica - Kokana (ex OVERDOSE, programing za muziku filma "Munje") s idejom da se napravi muzika sa HEAVY zvukom, zivim instrumentima i elektronikom. U prvoj fazi rada nastaje dosta muzickog materijala, sto rezultira odlukom da se osnuje bend. Tokom leta 2001. godine prikljucuje im se bubnjar Vladan Cevetkovic - Cvek (ex VAN GOGH, ex ZABRANJENO PUSENJE, ex BABE) i pevac Mirko Arsenijevic - Roki (ex SWITCH). Bend tokom zime 2001 - 2002. u svom HOME studiju zavrsava rad na muzici koja je cross-over (heavy metal, hip hop, progressive, techno i elektro pop) sa jakim gitarskim rifovima, dominatnom ritam sekcijom, elektronskim zvukom i tekstovima koji pokrivaju sustinska pitanja zivota (religija, ljubav, politika, buducnost).
| | |
| --- | --- |
| Autor: Dragutin Matosevic, Tuzla, BiH | |
Metaroth - Biografija

Metaroth je grupa formirana 1997. godine u gradu Bursa / Turska. Iako bi se njihov muzicki stil mogao okarakterisati kao cross-over i thrash metal, ovaj band je odlucio da sam sebi ne postavlja cvrste stilske ograde. Tokom 2001. godine izdali su demo EP - "Trajedy", a 2004. godine i debut album - "Meta non Grata". Slusatelji muzicko-informativne emisije Jeans generacija uskoro ce cuti nekoliko pjesama sa njihovog debut albuma.
| | |
| --- | --- |
| Autor: Dragutin Matosevic, Tuzla, BiH | |
Jonathan Richman - Ljubav...eh, ljubav

Uopce ne kuzim zasto Mog Dobrog Prijatelja (u nastavku teksta MDP) Jonathana nisu zavoljeli. On je postao neka vrsta sifre kojom se iniciras unutar vrlo dobro zatvorenog r'n'r kruga i otkrivas da imas i onu njezniju stranu. Da nije sve samo van_tu_tri_fo gzzzz. Koliko znam, prvi koji je javno obznanio svoju odusevljenost likom i djelom MDP Jonathana bio je Petar Lukovic, koji je neskriveno opisivao koliko ga je poetika i svijet Jonathan Richmana, jos od prvog albuma Modern Loversa, udarala ispod i iznad pojasa, koliko je stihova potpisanih od tog simpaticnog covjeka godinama sluzilo kao mast za vidanje rana. I puno njegovih recenica bih sad bez puno razmisljanja prepisao, ali necu.

| | |
| --- | --- |
| Autor: Toni Saric, Vinkovci, Hrvatska | Vise... |
MC5 - It's time to testify...

Stigla je vijest da MC5 sviraju 01.03.2005. godine u zagrebackoj u Tvornici. Na stageu ce se pojaviti prezivjela trojica iz originalne postave plus gosti - Handsome Dick Manitoba, Lisa iz Bellraysa i Gilby Clark iz Guns 'n' Roses! Postoji i DVD sa snimkom tih reunion koncerata, postoji prica da je super, postoji i sumnja da je to cirkus. I postoji to MC5 naslijedje, repertoar banda koji je jako dobro znao kako te veceri rasturiti publiku i - sebe. Malo je bendova uspjelo postici takav intenzitet nastupa uzivo i, nakon odgledanog Stooges ludila, odlazak na ovaj koncert je bas glupo nekome objasnjavati...

| | |
| --- | --- |
| Autor: Toni Saric, Vinkovci, Hrvatska | Vise... |
---




Reklamno mjesto 5



Reklamno mjesto 6



Reklamno mjesto 7


Reklamno mjesto 8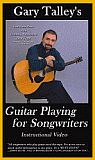 Reklamno mjesto 9



Hosting sponzor: