World Of Music - Arhiva 1
Master Of Metal - Media Information

Unique metal weekend will take place in Tolmin, on penninsula of two purest european rivers, the best place for any metalhead to relax at the beach and party while listeninig to some of the best bands in the world. Between 24. and 26.06.2005. on main stage will perform - (24.06.2005.): Slayer, Hammerfall, Yngwie Malmsteen, In Extremo, Kataklysm, Suidakra, Noctiferia - (25.06.2005): Soulfly, Obituary, JBO, Ektonorf, Morgana Lefay, Graveworm, Prospect - (26.06.2005): Anthrax, Children Of Bodom, Therion, Dissection, Disbelief, Exciter, Hatesphere. On beach stage you can check out: Gun Barrel, Chaoswave, Lurid Lishaped, Excelsis, Arthemis, Bastard Peels, Cold Void, Stigma, Mely, Sabaium, Bleed In Vain, Brutart, Arkenemy, Obidil, Reapers, Dawn Patrol, Rain, Hatred, Eeriness, Darkfall, Dickless Tracy, Vanitas, Zatokrev, Eminence, Shadow, Scarecrow, Bloodfeast, Deathmetal, Desilence, Lost Dreams, Forgotten Anami, Vulvathorne, Irreverence, Dysthymia, Thunderstorm, Possession, Seraphel, Endless Pain, Cremation, Neptune, Perishing Mankind, Sweet Sorrow, Neandertal, Amnesia, Scaffold, Sarcasm, Negligence, Bleeding Eyes, Methedras, Phantasmagoria, Rising Dream. For all the details, please, check out www.metalcamp.com or get in contact with ana@metalcamp.com or bastian@metalcamp.com .
| | |
| --- | --- |
| Autor: Ana Lipec, Ljubljana, Slovenija | |
Butcherian Vibe #9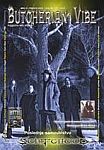 Butcherian Vibe #9 (Spring edition - April / May / June 2005) is out since 15.05.2005. and on 96 pages brings - 46 interviews with bands such are: The Monolith Deathcult, Communic, Scaar, Talisman, To / Die / For, Pro-Pain, Martin Kesici, Crucified Barbara, Kju., Tristania, Exilia, Labyrinth, Dark Moor, Brainstorm, Kamelot, Supreme Majesty, Lanfear, Grave Digger, Running Wild, Hammerfall, Spock's Beard, Arena, Pineapple Thief, Confessor, 65DaysOfStatic, Oceansize, Strapping Young Lad, FR8, Overkill, Suidakra, Gorefest, Nightrage, Aborted, Belphegor, Defleshed, Forlorn Legacy, Moonsorrow, Candlemass, Crowbar, Sentenced, Rapture, Bleeding Through, By Night, Lilitu, Hand To Hand, Tibia + Metal musicians poll + News + Scandinavian phenomenon - Episode 2: Norwegian Black Metal + Soundcheck + Domestic Metal Informer + Live reports + more than 300 reviews + Tristania, Overkill, Kamelot color posters and is professionaly printed on high quallity glossy paper. Butcherian Vibe #9 mozete poruciti na sledece telefone ili mailove: 063 831 9101 (Max) butcher@eunet.yu (za SCG), 063 838 9248 (Vanja) kentkg@eunet.yu (za Beograd).

| | |
| --- | --- |
| Autor: Milos Matic, Kragujevac, SCG | |
Moonjune Records - The Cream Live! on double DVD set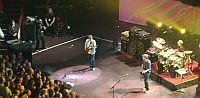 Vijest koja ce obradovati mnogobrojne obozavatelje legendarne grupe The Cream stigla je od strane poznatog americkog izdavaca Moonjune Records (www.moonjune.com), a glasi: "For sure one of the greatest concerts in last 20 years, already available among CDR traders, all 4 nights, soon will be available on 2 DVD set, in October 2005." Tracking list biljezi slijedece pjesme: 1. I'm so Glad; 2. Spoonful; 3. Outside Woman Blues; 4. Pressed Rat & Wart Hog; 5. Sleepy Time, Time; 6. N.S.U.; 7. Badge; 8. Politician; 9. Sweet Wine; 10. Rollin' & Tumblin'; 11. Stormy Monday; 12. Deserted Cities Of Heart; 13. Born Under The Bad Sign; 14. We're Going Wrong; 15. Crossroads; 16. Sittin' On The Top Of The World; 17. White Room; 18. Toad; encore - 19. Sunshine Of Your Love + Improv. Vise informacija ima na e-mail: noanoamusic@moonjune.com .

| | |
| --- | --- |
| Autor: Leonardo Pavkovic, New York, USA | |
GK Jabuka, Zagreb - Fali V Live!

Kad vam treba sest godina od prvijenca (koji bude hvaljen i slavljen i sve novine o vama se raspisu kao o novoj nadi) do drugog albuma, onda znate da su ocekivanja golema. Morate napraviti bolji, revolucionarniji, noviji album od prethodnika. Dubrovacki bend na privremenom radu u Zagrebu (a i s pokojim pridruzenim Zagrepcaninom) izbacio je album "BLUD" i vise nego dostojnog nasljednika dobrog prvijenca. Najveca vrlina grupe svakako je njihova sposobnost da stvaraju pakleno zabavnu, veselu i plesnu glazbu koja, a to je kod nas rijetkost, ne mami na razbijanje casa i hvatanja u kolo. Nakon izvrsnog singla i spota "Osmijeh", radijskim eterom već vlada ljetna balada "Prevruce" (za koju Gonzo snima spot), a FALI V krecu u koncertnu prezentaciju svog albuma. Da li je moguce da Ante Prgin pjeva bolje nego sto svira provjerite vec u petak, 27.05.2005. godine u kultnom zagrebackom okupljalistu JABUKA u sklopu programa Luna Park!
| | |
| --- | --- |
| Autor: Ivana Futivic, Zagreb, Hrvatska | |
Nebojsa Nebo Buhin - Aktivnosti

Nakon odlicnog nastupa na Hrvatskoj televiziji u emisiji "Pjesme s potpisom" (veljaca 2005.), urednika Zvonka Varosanca, gdje su uzivo izvedene pjesme "New shoes", "Healing touch" i "Ghost Train", u studiju "Pecine" u Rijeci snimljeni su bubnjevi za cijeli novi album Nebojse Nebo Buhina pod radnim nazivom "Metro" i bit ce objavljen do kraja 2005. Snimatelj je bio Mario Junicic, a bubnjeve je odsvirao Slobodan Bobo Grujicic (dobitnik nagrade "Status" za najboljeg bubnjara 2000. godine, clan raznih sastava: Kojoti, Belfast Food, Grad, Elektrobuda...). U medjuvremenu, Nebo je kao gost nastupio na otvorenju "Mega Muzika", music shopa u Osijeku, gdje je nastupio samostalno, te s grupom "Starfish". Singl "The Buzz", za nadolazeci album "Metro", ocekuje se ovih dana. Guitar Nine Records (www.guitar9.com), kuca specijalizirana za distribuciju i prodaju instrumentalne gitaristicke glazbe, uvrstila je u svoj prodajni katalog i album Nebojse Buhina, "10 Guitar Stories". Trenutno imaju vise od 1600 naslova od 900 instrumentalista i bendova, a distribuciju rasprostranjenu u 75 zemalja. Mjesecno je zabiljezeno vise od 140,000 pojedinacnih posjeta stranici sto ih svrstava u red najposjecenijih glazbenih gitaristickih web magazina u USA. Novi Buhinov album, "Metro", takodjer ce se naci u ponudi Guitar Nine Recordsa.
| | |
| --- | --- |
| Autor: Drazen Buhin, Zagreb, Hrvatska | |
Boogaloo - Paradise Lost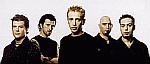 Britanske Gothic metal legende Paradise Lost ce u sklopu svoje europske turneje nastupiti i u Zagrebu i to u srijedu 25. svibnja 2005. godine u dvorani Boogaloo. Tom prilikom ce promovirati svoj novi, jubilarni, deseti studijski album, "Paradise Lost" (Gun / BMG / Menart) s kojim zaokruzuju svoju glazbenu karijeru . Biti ce to njihov prvi nastup u Hrvatskoj, dok su u Sloveniji, koju ce ovoga puta zaobici, nastupili vec dva puta i to 1994. i 1998. godine. Kao specijalni gosti na turneji Paradise Lost nastupaju vrlo zanimljiv bend Orphaned Land iz Izraela koji zanimljivo spajaju moderan metal zvuk s etno elementima. Orphaned Land na ovoj turneji promoviraju svoj posljedni, vrlo hvaljeni album "Mabool" (Century Media / Trolik). Kao uvod u ovaj koncertni spektakl biti ce vrlo razvikani americki band Society 1, kojeg opisuju kao kombinaciju Dimmu Borgir, The Exploited i Marilyn Mansona. Vrata dvorane se otvaraju u 19:30, a koncert je najavljen za 20:00 sati.
| | |
| --- | --- |
| Autor: Gordan Penava Pista, Zagreb, Hrvatska | |
A Day's Work - Activities

Dutch band A Day's Work is in the Dufry Studio, Amsterdam, right now recording their new album. Rene de Vries, who has worked with Brown Feather Sparrow, Eleven and a balladeer, produces the record. Arjen van Wijk (this beautiful mess) and Jonas Pap (plays with Epica at Pinkpopfestival this weekend) will also make their appearance on this album. At the end of this month Martijn Groeneveld will mix and master the album at the Mailmen studio, Utrecht. A Day's Work is currently negotiating with some interested recordlabels. The CD releaseparty will be the 25th of September in Atlantis, Alkmaar. You can visit their website to read the studioreport (in Dutch) - http://www.adayswork.nl . Shows: 14-05-05 - Saturnus, Scheveningen, with Matzko and Svetlana; 20-05-05 - JH Zigzag, Merksplas (BE), with Gasoline DC and Soon; 28-05-05 - Trapman, Schagen, with many more; 09-07-05 - De Plekker, Riemst (BE), with Assis, Bronze and Suh Kei Da; 17-07-05 - Check In Festival, Nibbixwoud, with Vertigo, a balladeer, and many more; 25-09-05 - Atlantis, Alkmaar, CD RELEASE PARTY. Download our full (ex-radio Kink FM) hit-single 'Here I am'.

| | |
| --- | --- |
| Autor: A Day's Work Press Release, Holland | |
Over The Wall - 'Zine br. 1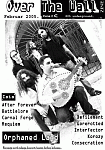 U prodaji je prvi broj Over The Wall 'zine-a. Na 56 stranica vam je predstavljeno mnostvo intervjua, recenzija, izvestaja sa koncerata i mnogo toga vise. Mora se naglasiti da je Over The Wall 'zine plod saradnje nekih od najeminentnijih imena rock / metal scene sa ovih prostora. Uz svaki broj ce se objavljivati i kompilacijski CD na kome ce vecinom biti predstavljena underground i self-released izdanja. Ovaj CD je samo pocetak price o promociji bendova. O mogucnostima promocije koje se nude bendovima sa underground muzicke scene mozete procitati klikom na link koji vidite na kraju ove informacije. Over The Wall 'zine je samo pocetak price o jednom ozbiljnom poslu kojim se bave njegovi urednici. Vise informacija ima na linku:
www.overthewallzine.tk
.
| | |
| --- | --- |
| Autor: Dragutin Matosevic, Tuzla, BiH | |
Aquarius Records i "Davorin"

Tradicionalna, 4. dodjela nagrada "Davorin" za glazbena ostvarenja u 2005. godini odrzala se po prvi put u Sarajevu, u dvorani Zetra 28.04.2005. godine. Glasacko tijelo, koje je brojalo oko 200 glasaca iz cijele BiH, a bili su to glazbeni urednici, producenti, predstavnici domacih diskografskih kuca, glazbene asocijacije, te znacajniji autori i izvodjaci, prestiznu nagradu je (medju ostalim dobitnicima) dodijelilo i Massimovoj "Vjestini" (na slici) u kategoriji Najboljeg komsijsko-susjedskog albuma. Od ukupno 5 Internacionalnih kategorija, Massimo je nominiran u 3: Najbolji komsijsko-susjedski album: "Vjestina"; Najbolji komsijsko-susjedski izvodjac, te Najbolja komsijsko-susjedska pjesma: "Bacila je sve niz rijeku". Pjesmom "Ti si mene", Nina Badric i Dino Merlin, podijelili su "Davorina" u kategoriji Najbolje internacionalne suradnje. "How Dismantle An Atomic Bomb" [U2] izabaran je za Najbolji svjetski album. Samo za ovu priliku, Massimo je nastupio u pratnji originalnih clanova grupe "Indexi" - Fadila Redzica, Nenada Jurina, Djordja Kisica, Sinana Alimanovica i Pece Peteja, sa izvedbom pjesme "Bacila je sve niz rijeku".
| | |
| --- | --- |
| Autor: Ivana Futivic, Zagreb, Hrvatska | |
Barikada u Hrvatskoj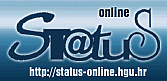 Rad i znacaj postojanja web stranice Barikada prepoznat je i u susjednoj Hrvatskoj. Treba li za tu tvrdnju boljeg dokaza no kada o toj web stranici pise web site koji predstavlja najznacajniju udrugu te zemlje vezanu za muzicka desavanja, a to je Hrvatska Glazbena Unija. Pored opisa sadrzaja i ciljeva web stranice Barikada, hrvatski muzicari su pozvani da se jave webmasteru / uredniku Barikade u cilju svog predstavljanja na toj web stranici, kao i u muzicko-informativnoj radijskoj emisiji Jeans generacija. Svim muzicarima i ostalima bih preporucio da odu na web stranicu: http://status-online.hgu.hr/ i da pogledaju mnoge od vrijednih informacija koje ona nudi.

| | |
| --- | --- |
| Autor: Dragutin Matosevic, Tuzla, BiH | |
Kvartet Gorgonzola - Mande, Cice i Curini

Neobican korculanski duet, Kvartet Gorgonzola (Vinko Didovic i Sandro Bacic), u izdanju Dancing Beara, objavljuje novi album Mande, Cice i Curini. Aktualni single je pjesma "Dilila se ladja", ali na albumu se nalazi jos jako puno dobrih pjesama poput "More moje" feat. Klapa Brag, "Jemala san dragoga" feat. Severina, "Maistrale moj" feat. Jaka Grbin, Meri Cetinic, Mirej Botica & Klapa Brag, "Oganj" feat. Oliver Dragojevic & Klapa Sufit... Vise informacija ima na: www.kvartetgorgonzola.com .

| | |
| --- | --- |
| Autor: Anamarija Firm, Zagreb, Hrvatska | |
Amira - Album "Rosa"

A 60 minute journey into the Balkan's WoM! A debut of a young girl Amira and memorable singing of - "Mujo Djogu po Mejdanu voda" gave a special flavor to the whole project. In order not to disappoint Mostar Sevdah Reunion fans and neglect numerous questions, we have decided to take a new step towards representing Sevdalinka as well as other Balkan music. We started another rather demanding project at the end of November 2003 and very beginning of December. The artists working on the album were also some members of Mostar Sevdah Reunion, Mustafa Santic - clarinet, accordion, piano, vocal, Sejo Avdic - drums, Kosta Latinovic - berde bass, Ilijaz Delic - vocal and Sandi Durakovic - vocal. Alongside there were Dinko Simunovic - contrabass, Slobodan Stancic - violin, Miralem - saz, Admir Spahic, Jesenko Krpo and Sasa Karabatak - guitar. As a very special guest, with our greatest pleasure, there was Kim Burton at piano and kaval, one of the biggest experts for Balkan music. Her contribution to this project has precious significance and it gives totally different dimension to the whole idea. Besides Sevdalinka, there are some traditional Macedonian songs, some songs from South Serbia (Vranje) and songs born in early 60s with a touch of traditional roots from the Balkans. A very interesting concept that should open the gate of one's heart.
| | |
| --- | --- |
| Autor: Dragi Sestic, Amsterdam, Holland | |
Metal Hammer na srpskom jeziku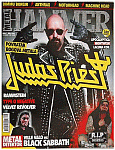 Iz Novog Sada je stigla ova vijest: poslije 22 godine objavljivanja na preko 10 razlicitih jezika, od prije nekoliko dana na kioscima se pojavio najcuveniji svjetski heavy metal magazin, METAL HAMMER, na srpskom jeziku. Iz sadrzaja prvog broja izdvajaju se slijedece teme: Sve o ubistvu Dimebag Darrela. Da li Phill Anselmo napusta muziku? Plus Judas Priest, Anthrax, Dimmu Borgir, Apocaliptyca, Velvet Revolver, Rammstein, Type O Negative, Machine Head, Moonspell, Kings X, Arch Enemy, Amorphis, Lordi, Lacuna Coil, Haunted, Mantas, Vlle Vallo, Evanescence, Skid Row, Queensryche, Motorhead, Mystic Circle, Hammerfall, Slayer, Nightwish i, naravno, jos mnogo toga !!!! Pomenuti METAL HAMMER se nalazi u prodaji na teritorijama Srbije i Crne Gore, Bosne i Hercegovine, Makedonije. Vise informacija ima na e-mail adresi: metalhammer@svet.co.yu.

| | |
| --- | --- |
| Autor: Konstantin Polzovic, Novi Sad, SCG | |
Bekvalac Natasa - Stereo ljubav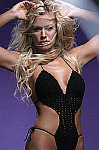 Ukoliko ste atraktivna plavusa, uz to sa pumpajucim nadimkom "srpska Pamela", licnost cija privatnost u vidu telenovela redovno puni stranice tabloida, kcer fudbalera dva najtrofejnija kluba sjeverne pokrajine i prijestonice velike drzave, bivsa djevojka "kralja secera", sadasnja pratilja poznatog sportiste - onda nema tih vokalnih egzibicija koje bi skrenule paznju na eventualni kvalitet novog CD-a, ma kakav da je, a u zapecak bacile sve "hljeba i igara" stvari koje prate starlete. Naravno da ce uvijek, ali bas uvijek, nosac zvuka Natase Bekvalac (cak i da na njemu radi Brajan Ino) biti u sjenci figure, vrcavih izjava i erotikom nabijenih video-klipova lijepe Novosadjanke, pa tako ni "Stereo ljubav" nije izuzetak. I nema tu lijeka – usud pin-up djevojke uzima danak na svim poljima pokusaja ozbiljnijeg rada. Ne pomaze ni slikanje, ni vajanje, za koje, kako ona kaze, ima talenta, ni visa trenerska skola koju je zavrsila (zamislite gospodjicu Bekvalac kako sa klupe dobacuje sudiji!), ni cinjenica da sasvim solidno barata glasom, te da nije klasicna "otvaracica usta"... Jednostavno, tako to ide, predjes na drugu obalu i povratka nema.
| | |
| --- | --- |
| Autor: ®eljko Milović, Bar, SCG | |
Boogaloo - Atheist Rap (support: Spitfire)

Rock club Boogaloo (Zagreb) sa velikim veseljem Vam ove subote, 30.04.2005. godine, predstavlja jednu od najvecih koncertnih atrakcija Vojvodine – novosadski ATHEIST RAP. Ovaj veseli punk rock band uvijek je rado vidjen na svojim (nazalost) rijetkim gostovanjima u Hrvatskoj. Koncert u Boogaloou ima veliki znacaj za sam band jer osim sto nakon dugog vremena sviraju ponovo u Zagrebu, gradu koji ih uvijek sa veseljem ugosti i u kojem imaju veliki broj fanova, ovom prilikom predstavljaju i svoj novi album "Osveta Crnog Gonzalesa". Promocija njihovog cetvrtog studijskog albuma znacajnija je i po tome sto ce po prvi puta jedan album Atheist Rapa (na veliku zalost pirata) biti u legalnoj distribuciji putem Aquarius Recordsa. Uskoro bi i prvi single / video spot trebao stici do hrvatskog TV i radijskog etera.
| | |
| --- | --- |
| Autor: Gordan Penava Pista, Zagreb, Hrvatska | |
Route 66 - Tjedni program (od 26.04.2005. do 02.05.2005.)

Poznati zagrebacki rock klub Route 66 sigurnim koracima ide dalje. Iz tjedna u tjedan svojim posjetiteljima nudi kvalitetan i raznovrstan muzički program. Ako se zna da je ulaz u klub besplatan, da su tu jos i bilijar, jukebox, fliper, stolni nogomet, dobro drustvo, veliki parking …
Treba li bolji razlog da im se i vi pridruzite? Ko vas sve ceka tokom ovog tjedna u rock klubu Route 66 pogledajte klikom na "Vise".
| | |
| --- | --- |
| Autor: Gordan Penava Pista, Zagreb, Hrvatska | |
Metalna gozba u Tuzli - 24.04.2005. godine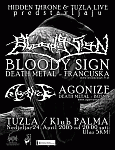 U nedjelju 24.04.2005. godine u Klubu Palma (Dom mladih) Tuzla, sa pocetkom u 20h, odrzat ce se Death metal koncert dvaju odlicnih bendova - BLOODY SIGN (Colmar, Francuska) i AGONIZE (Tuzla, BiH). Osim UG "Tuzla Live", organizatori su Francuski kulturni centar u Tuzli i "Hidden Throne", Metal webzine. Ulaz je 5 KM. (za clanove Tuzla Live 3 KM). Bloody Sign na svojoj evropskoj turneji dolazi i kod nas da nam pokaze zasto su jedan od najperspektivnijijh death metal bendova u Evropi i jedan od rijektih koji je uspio da izda album za americki label Ibex Moon Records. Predstavice numere sa svog novog albuma, "Vana Vigana Loits", kao i ostale sa svojih prijasnjih izdanja. Sa druge strane, Agonize na koncert dolazi dan poslije svog nastupa na OLUJA FESTIVAL-u #7 gdje zajedno sa devet balkanskih bendova (incl. TOXICDEATH - Tuzla) predstavlja ono najbolje od death metala na ovim prostorima. Agonize je prosle godine izdao svoj album prvijenac - When Memory Dies... poslije kojeg je ucrvstio svoju poziciju na balkanskoj metal sceni i odrzao veliki broj koncerata.
| | |
| --- | --- |
| Autor: Anes Husanovic, Tuzla, BiH | |
Guzva u 16-tercu i Decollete u Klubu Underground, Sarajevo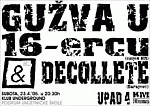 U Sarajevu, u Klubu Underground (podrum Umjetnicke skole), u subotu, 23.04.2005. godine, odrzat ce se punk svirka legendarnog osjeckog benda Guzva u 16-ercu. Iako u protekle dvije godine momci nisu bili aktivni, njihov album Guzva u 12-ercu, izdan za Croatia Records, ostavio je dubok utisak na njihovu publiku. Guzva je nedavno snimila novi materijal u studiju Cesnjak, kod Vuje, (KBO!) koji bi trebao da se uskoro objavi. Album nosi naziv Punk urac, a sadrzi 13 pjesama. U Sarajevu su prvi put nastupali na punk manifestaciji Interground Sarajevo. Ovo im je ujedno i druga svirka u Sarajevu. Kao predgrupa nastupit ce sarajevski punk / rock bend Decollete. Koristan link: http://guzvau16ercu.tk . Javlja: Vanja iz grupe Ofsajd, Sarajevo, BiH.
| | |
| --- | --- |
| Autor: Dragutin Matosevic, Tuzla, BiH | |
Cactus Jack + Symbolic - U petak, 15.04.2005. u Tuzli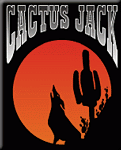 Hard rock grupa Cactus Jack iz Pančeva, SCG, nastupit ce ovog petka, 15.04.2005. godine u Domu omladine, Klub Palma u Tuzli. Pored Tuzle, ta grupa ce imati nastup i u Sarajevu. Ova prilika bit ce iskoristena za promociju zadnjeg albuma grupa - Natur All. Za posjetitelje koncerta u Tuzli pripremljene su nagrade u vidu CD-a grupe, kao i tour majice. Clanovi grupe Cactus Jack su kroz nekoliko ranijih nastupa u BiH vec stekli prilican broj svojih postovatelja. Cactus Jack je neosporno najbolji Deep Purple Tribute Bandu sa ovih prostora, a kao priznanje za njihov kvalitet uslijedio je poziv da nastupe u programu beogradskog koncerta grupe Deep Purple. Cactus Jack iza sebe imaju cetiri albuma, nebrojeno mnogo svirki (sto klupskih, sto na velikim festivalima poput Exita u Novom Sadu ili Belgrade Beer Festa u Beogradu). Krajem aprila 2005. godine imali su uspjesnu mini turneju po Hrvatskoj nastupivsi u Sesvetama (Rock Club Antonio) i dva puta u Zagrebu (Rock Club Route 66 i Rock Club Boogaloo). Pocetkom maja se ocekuju njihovi nastupi i u Sloveniji za koje su veliki interes vec pokazali tamosnji ljubitelji hard rock zvuka. U prvom dijelu koncerta nastupit ce tuzlanska grupa
Symbolic
.
| | |
| --- | --- |
| Autor: Dragutin Matosevic, Tuzla, BiH | |
Ulcinj, SCG - Multikulturalni dogadjaj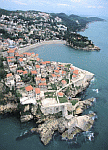 Hrvatska pijanistica Ivana Marija Vidovic nastupila je kao posebna gosca svecanog otvaranja Kulturnog doma u Ulcinju, SCG. Taj multikulturalni dogadjaj odrzan je 02. aprila 2005. godine. Program ove manifestacije ukljucio je nastupe umjetnika iz Beca (vokalna muzka grupa), pijaniste Vladimir Domazetovic s Glazbene Akademije na Cetinju i iz Podgorice, sopranistice Atema Pljevljak, te kvinteta uz solistu Scipe Zani s Glazbene Akademije iz Tirane (Albanija), ucenike Muzicke skole iz Ulcinja, Baletane iz Draca (Albanija), te (gore pomenutu) hrvatsku pijanisticu Ivanu Mariju Vidovic iz Dubrovnika (Hrvatska) kao posebnog gosta. Pored mnogobrojne publike, manifestaciju su pratili i visoki drzavni uzvanici Crne Gore, gradonacelnici, premijer Crne Gore i neki od vaznih uzvanika iz Beca. Sljedeceg dana, 02. aprila 2005. godine, isti umjetnici nastupili su u Kulturnom domu u Ulcinju prilikom proslave Dana grada Ulcinja (na slici).

| | |
| --- | --- |
| Autor: Dragutin Matosevic, Tuzla, BiH | |
| 1 | 2 | 3 | 4 | 5 | 6 | 7 | 8 | 9 | 10 | 11 |
---




Reklamno mjesto 5



Reklamno mjesto 6



Reklamno mjesto 7


Reklamno mjesto 8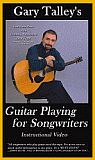 Reklamno mjesto 9



Hosting sponzor: