Barikada - World Of Music - Arhiva 80
Paul Cox, UK - Portrait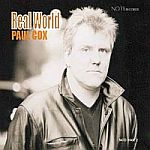 Paul Cow is born in Wolverhampton, UK (August 15th, 1959). Paul Cox sang in several rock bands in the Midlands in the late 70's, before moving to London to audition for "Darts" in 1980. He made the last two, and though not getting the gig, he realised his future as a singer lay in the south. His discography counts these releases: "Ain't Nothin' Doin'" (1998), "Real World" (2001), "Good To Me" (2005), "Real World + 5 Live!" - see photo (2007). Musicians on the last mentioned album were: - Paul Cox - vocals / Roger Cotton - guitar, organ, keyboards / Stevie J. - drums, percussion / Mac Lowe - bass, backing vocals / Mike Summerland - guitar. Paul's new album, "Real World + 5 Live!", is including some live tracks recorded both in Italy and the UK. Paul is also touring with Frankie Miller's Full House Band up and down the Country. Paul's live performances never disappoint and try to catch him whenever you can. For more information visit this web link: www.note-music.co.uk/paulcoxbandinfo . (Headliner ...JG 172).
| | |
| --- | --- |
| Autor: Dragutin Matosevic, Tuzla, BiH. | |
Ofsajd, Sarajevo, BiH - Promocija albuma "Generaciji"

Sarajevski FIS Club BOCK je 06.10.2007. godine / od 21.00 sat domacin sarajevskoj grupi Ofsajd koja ce tom prilikom odrzati promociju svog prvog albuma, "Generaciji". Svi koji dodju na promociju albuma dobiti ce na poklon jedan primjerak diska "Generaciji". "Nakon vise od godinu dana po izlasku iz studija, konacno smo zavrsili nas prvi album. Album smo nazvali 'Generaciji', a objavljujemo ga samostalno (DIY izdanje). Album sadrzi ukupno 18 pjesama + Intro. Album 'Generaciji' ce uskoro biti dostupan u slijedecim mjestima: Sarajevo (FIS Club BOCK), Travnik (Alter art), Mostar (OKC Abrasevic), a pregovaramo za distribuciju diska i u gradovima Bihac i Banja Luka. Cilj nam je da disk dodje do sto veceg broja ljudi", kazali su clanovi grupe Ofsajd. Ulaznica na ovu promociju u FIS Club BOCK je 5 KM. Vise informacija ima na. na www.ofsajd.info .
| | |
| --- | --- |
| Autor: Oliver Dujmovic, Sarajevo, BiH. | |
M62 Goddam!, UK - Presentation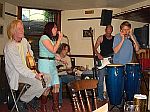 Eeh, it's grim up North: so Bradford, West Yorkshire, is a natural second home for The Blues. This is where M62 Goddam! met up at a jam prior to a blistering set at Bradford's Big Gig on July 2, 2006. And now, one year on, the band's new album m62 2, is being Funkalised at Brutalise studios in Bradford. First a bit of history of how we came about.... Once upon a funkalise... M62 grew up around the nut-cracking vocals of Kendra Farrar, the lusty blues harmonica of Bill Hudson, stonking bass of Jez Farrar, funky guitar licks of Dave Ledgard, with The Nest's Denny Austin playing a mean rhythm guitar. Their debut EP, M62 GODDAM was launched on Sunday, November 19, 2006 at Delius, Bradford's premier indie music pub. Tracks: Help / Me / Summertime / Love Me Like A Woman / I Would Rather Go Blind. It received the following rave review from Bradford's finest critic... M62 Goddam! are: Liz (vocals) / Bill (harmonicas, tin whistle, golden egg) / Dougie (lead guitar) / Denny (rhythm guitar) / Sarah (electric violin). Web link: www.myspace.com/m62goddam . (...JG 173).
| | |
| --- | --- |
| Autor: Dragutin Matosevic, Tuzla, BiH. | |
The Royal Academy of Music - Gostovanje u Tuzli (04.10.2007.)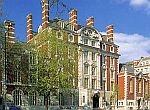 Ukoliko se nadjete u biblioteci koja u svom fundusu ima originalne notne zapise Purcellove "The Fair Queen", Sullivanove "Mikado" i Handelove "Glorie", onda ste u The Royal Academy of Music. Ovu instituciju osnovao je Lord Burghers, davne 1822. godine, a nedugo nakon osnivanja Kraljevskim ukazom dobila je formalno priznanje i patronat Krune. Ono sto je nama interesantno je da ce The Royal Academy of Music imati priliku da svoje muzicke kvalitete pokaze i pred tuzlanskom publikom - 04.10.2007. godine u 20 sati u BKC-u Tuzla. Interesantno je pomenuti da je njihovo gostovanje plod suradnje, pazi sad ovo, JU OS "Pasci" i Mandeville School Aylesbury (UK). Kako su dvije osnovne skole postigle ono sto je u bosanskim vizurama i nacinu razmisljanja nemoguce, duga je prica koju vjerovatno ne bi ni bili u stanju da shvatimo. Jedno je sigurno, ovakav poduhvat treba da bude pozdravljen, a najbolji nacin za tako nesto je ukoliko 02.10.2007. godine u 19 sati odete u zgradu Tuzlanskog pozorista i pogledate muzicko scenski performans Igora Stravinskog pod nazivom "Vojnikova prica". Performans nastoji da spoji dvije razlicite kulture (BiH i UK) u jednu cjelinu ukazujuci na globalizaciju drustva, te na cinjenicu da se granice i razdaljine svakim danom sve vise brisu.
| | |
| --- | --- |
| Autor: Damir Gulamovic, Tuzla, BiH. | |
Rebel-State, S - Portrait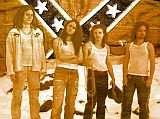 Rebel-State is classic rock / psychedelic / southern rock band from Sweden. "As we are a southern rock band, we use the confederate flag quite frequently in our image. However, a few people tend to connect it with most things we don't. To us the flag stands for rebellion, rock'n'roll, and the Southern States. Racism is something we take far distance from. Still, as mentioned, we play southern rock, and we are grown up on rock and country that comes from... The South. We would never give up the flag and change to something less offending, 'cause one day we might have built up a better reputation for it, and told the world what should be connected with that red, white and blue piece of textile with a cross and stars on it." - commented band members. Web links: www.myspace.com/rebelstate70s or rebel-state.com . (...JG 172).
| | |
| --- | --- |
| Autor: Dragutin Matosevic, Tuzla, BiH. | |
Remark, Bihac, BiH - Predstavljanje

Grupa Remark, osnovana daleke 1987. godine u Bihacu, ponovo se okupila 2006. godine, u nesto izmijenjenom sastavu. Ovaj rock bend nastavlja sa tradicijom sviranja rock and rolla, sto publika odlicno prihvata. U prodaji je njihov prvi studijski album pod nazivom "Djeca iz zgrade" (izdavac - Hayat Production) na kojem se nalazi osam pjesama. Muziku i tekstove potpisuje Almir Durakovic, aranzmane i produkciju clanovi grupe Remark, fotografije je uradio Elmo Arnautovic. Album je sniman u studiju Manny u Bihacu. Momci iz Remarka ovih dana zapocinju snimanje spota za pjesmu "Novi partizani" u reziji Damira Mujagica. Sudeci po prvim reakcijama, grupa Remark osigurala je sebi put ka urbanom dijelu publike. (...JG 172).
| | |
| --- | --- |
| Autor: Dragutin Matosevic, Tuzla, BiH. | |
Epidaurus Festival 2007 - Newsletter

Svecano otvorenje Epidaurus Festivala 2007 bilo je 18. rujna 2007. godine i nazocili su mu i publici se obratili stovani Nacelnik Opcine Konavle, gospodin Luka Korda, ravnateljica Epidaurus Festivala, dubrovacka pijanistica Ivana Marija Vidovic, uz goste veceri - klape Ragusavecchia i Ostro, lijericara Iva Letunica, glumce Nika Kovaca, Jasnu Jukic i KUD - plesne skupine iz Cilipa koja je za kraj otplesala Lindjo pred zupnom crkvom Svetog Nikole u Cavtatu. Jucerasnji dan, 19. rujna 2007. godine, donio je 22 ulja na platnu u prekrasnom klaustru Franjevaca u Cavtatu, Cavtacanke Marije Marusje Brautovic pod naslovom "Marusjin Cavtatski opus" kojeg je otvorila Ivana Burdjelez. Slijedi sekcija Mladi talenti koji ce nas osvjeziti svojim interpretacijama u petak, 21. rujna u 20:30 u Domu kulture u Cavtatu. Nastupit ce: Tea Dukic, Hrvatska (glasovir) i Iliriana Gjoni, Crna Gora (glasovir). Dobrodosli! Vise informacija ima na: www.epidaurusfestival.com .
| | |
| --- | --- |
| Autor: Ivana Marija Vidovic, Dubrovnik, Hrvatska. | |
Yoko Ono otkriva Imagine Peace svjetlosni toranj u Reykjaviku, Island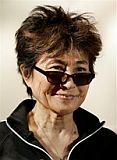 Yoko Ono (na slici) ce 09.10.2007. godine, na dan kada bi njen muz, John Lennon navrsio 67 godina, otkriti Imagine Peace svjetlosni toranj u Reykjaviku, Island. Kako je poznato, John Lennon je 08.12.1980. godine usmrcen hicima izvan svog stana u New York Cityju od strane nastranog obozavatelja Mark David Chapmana. "Imagine Peace toranj je nesto o cemu smo se dogovarali prije oko 40 godina," izjavila je Ono za Associated Press. "Nas san se konacno ostvario." Imagine Peace toranj je snop svjetla velicine zgrade i svjetlo ce iz "bunara zelja" isijavati rijeci "Zamislite mir" na 24 jezika. Toranj ce biti u funkciji svake godine od 9. oktobra do 8. drecembra i "tako ce se pokazati osjecaj kratkoce zivota, ali i vjecnosti svjetla," rekla je Ono. Toranj su dizajnirali inzinjeri sa Islanda i iz Japana. Toranj se nalazi na obali otoka Vioey. Ono rece da je Island izabrala zato sto je to "zemlja koja cijeni ekologiju" i zemlja koja se oslanja na geotermalnu energiju. Dobre zelje ce se i dalje skupljati putem poste ili Imagine Peace web stranice. "Ovo je najveci rodjedanski poklon koji sam dala Johnu", rekla je Ono. "On je veoma, veoma sretan zbog toga, sigurna sam".
| | |
| --- | --- |
| Autor: Dragutin Matosevic, Tuzla, BiH. | |
Leb i Sol - Aktivnosti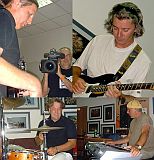 Clanovi grupe Leb i Sol postace pocasni gradjani Ohrida, a jedna ulica tog grada nosice ime ove legendarne grupe. Ovaj predlog dao je gradonacelnik Ohrida - Aleksandar Petrovski koji je resio da se Ohridjani na ovakav nacin oduze za sve sto je grupa Leb i Sol napravila za afirmaciju makedonske muzike u svetu. Gradonacelnik ima u planu da stvori uslove kako bi clanovi grupe Leb i Sol i ziveli i stvarali u Ohridu. "Na taj ce nacin Ohrid kao grad kulture dobiti jos jednu muzicku vrednost kojom ce se predstavljati svetu" - izjavio je gradonacelnik Petrovski. "Za mene je ovo velika obaveza, jer je Vlatko ostavio veliki trag iza sebe. Ostaje da dam svoj doprinos muzici grupe Leb i Sol i da nadoknadim ono sto su imali sa Vlatkom do prosle godine" - izjavljuje novi gitarist grupe Dimitar Bozikov. Oficijalno predstavljenje Bozikova koji je od ranije poznat kao clan grupe Memorija, izmedju ostalog bilo je povod za press briefing u Hotelu Inkes - Gorica u Ohridu. Ostali clanovi grupe su, naravno, dali svoju podrsku Dimitru Bozikovu. Kokan Dimusevki je izjavio da je do saradnje doslo spontano - svi su se vec od ranije znali i imali su bas njega u planu za novog gitaistu grupe Leb i Sol, posle svega onoga sto se desilo prosle godine. Svi su potvrdili, da su odnosi sa Vlatkom ostali korektni, i da nije doslo do razlaza radi kavge, nego radi Vlatkovih licnih planova.
| | |
| --- | --- |
| Autor: Biljana Nikolovska, Skopje, Makedonija. | |
Stan Skibby - Activities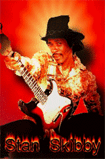 Stan Skibby is blues / funk / psychedelic musician from Chicago, Illinois, USA and he wrote: "Hi there Dragutin, I do hope all is well with you! I'm stopping by to thank you once again for everything... I also like to tell you that very soon I'll be joining Jimi Hendrix's fellow musicians - Billy Cox and Buddy Miles. They've asked me to join The Band of Gypsys, one week ago! Of course I accepted... Thank God I do not have to continue much longer with a tribute band, according to his x-band members I'll be replacing my fallen heroe Jimi Hendrix. We might change the name from The Band of Gypsys to The Gypsys out of respect for Jimi Hendrix. I will keep you updated my brotha from another mother! (smile) Peace and love, Skibby." For more info visit: www.myspace.com/stanskibby or www.youtube.com/watch?v=DfcqNRhi6NU .
| | |
| --- | --- |
| Autor: Dragutin Matosevic, Tuzla, BiH. | |
Harakiri, Argentina - Presentation

Harakiri is rock / garage / indie band from Tucumán, Argentina. Harakiri was born in 1998, with Varo (vocals), Danzel (guitar), Mimpre (drum), Manfrey (keys) and Flaco (bass). This Argentininan "indy" band have influencies from Skid Row, Alice in chains, Led Zeppelin, Pink Floyd, Audioslave, Mars Volta, Metallica, Guns 'n' Roses, Pearl Jam, etc. Harakiri have been touring all the North of Argentina, and sharing gigs with the most important local bands (Catupecu Machu, Charly Garcia, Carajo, La mancha de Rolando, Vicentico, etc). Discography - "Harakiri" (2004); "Jedbangers Compilation 11, ARG" (2005); "A.O.G. Media Compilation 5, USA" (2005); "Autorretrato: Toma II (live)" 2005; "Inevitable | Mente" (2006). Harakiri is looking foward to tour another countries and re-edition proposals. Web links: http://www.myspace.com/harakiriweb or www.harakiriweb.com.ar . (...JG 172).
| | |
| --- | --- |
| Autor: Dragutin Matosevic, Tuzla, BiH. | |
Cobi i Pro Arte opet sviraju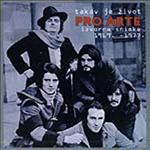 Pop pjevac Vladimir Savcic Cobi i njegova ponovno okupljena grupa, Pro arte, odrzace 27.09.2007. godine koncert u Domu sindikata u Beogradu, najavila je promoterska i diskografska kuca "Music star". Cobi je sa klavijaturistom i nedavno preminulim hitmejkerom Djordjem Novkovicem od 1969. godine predvodio grupu Pro Arte, koja je do svog raspada 1980. godine objavila niz velikih hitova zabavne muzike u ex Jugoslaviji, kao sto su "Lola" ili "Jedna mala plava". Vec su prvi singl, "Takav je zivot" i album "Pruzi mi ruku ljubavi" (1969) najavili da ce Pro Arte biti medju najtiraznijim izvodjacima svih vremena u ex Jugoslaviji, sa osam miliona prodatih ploca. Grupa Pro Arte je imala uspjehe i na festivalima zabavne muzike, poput pobjede u Sarajevu sa pjesmom "Nemoj draga plakati" 1972. i u Splitu sa "Vratija se Barba iz Amerike" 1975. Grupa Pro Arte je 1975. godine odrzala cak 120 koncerata na velikoj turneji po Sovjetskom Savezu. Posebno je zanimljivo da je 1973. godine doslo do kratkotrajnog ujedinjenja grupa Pro Arte i Indeksi. Posto su ostali bez klavijaturiste, Indeksi su pozvali svog starog clana, Novkovica, ali posto je on imao obaveze prema grupi Pro Arte, nadjeno je kompromisno rjesenje u vidu grupe Indeksi-Pro arte, u kojoj su naizmjenicno pjevali Cobi i Davorin Popovic. Poslije raspada grupe Pro Arte, Cobi je osamdesetih godina gradio samostalnu karijeru pjevajuci pjesme Novkovica, Arsena Dedica i Kemala Montena, ali je najveci uspjeh kod domace publike i kritike postigao glumeci vlasnika kafane u zaracenoj Bosni u humoristickoj seriji "Slozna braca" (1996). "U ovom momentu Cobi se odlucio da izda svoj novi CD, "Povratak". Sa velikom radoscu objavljujemo da je ponovo okupio grupu "Pro Arte" u originalnom sastavu, nazalost, bez nedavno preminulog Novkovica" - saopsteno je iz "Music stara".
| | |
| --- | --- |
| Autor: Caslav Vujotic, Podgorica, Crna Gora. | |
Milan B. Popovic - Oka da ne ispustim dah
Od ponedljeka, 17. septembra 2007. godine , u prodaji nalazi nova knjiga mladog beogradskog autora, Milana B. Popovica pod nazivom "Oka da ne ispustim dah". Knjiga predstavlja treci, zavrsni deo trilogije "Bolji od svog zivota", zapocete zbirkama pesama "Molitva tetoviranog srca" i "Vreme brutalnih dobronamernika". Knjigu, kao i predhodne dve, objavila je Narodna knjiga / Alfa. Vise informacija o izdanju i autoru mozete pogledati na internet sajtu autora www.molitvatetoviranogsrca.com. O knjizi, "Oka da ne ispustim dah", Olge Stojanovic, recenzentica, je rekla: "...kao zreo pesnik, za kojeg je irelevantno da li je rodonacelnik ili epigon, svejedno mu je kojoj ce se skoli prikloniti, s obzirom na postupak transcendiranja culnog sveta u igru onostranih, a stvarnih demona i arhandjela, koji i jesu jedina pouzdana datost nasih nepouzdanih postojanja. Izrazit, zbilja metafizicki, vapaj pesnika, ocituje se u traznji opustanja, umirenja, smirenja, koja - nasuprot surovom otporu - poetski traju u vrtlogu i turbulenciji jezivog luna - parka nase / ljudske / zivotne bacenosti u svet. Gust a sveden, razudjen a kontrolisan, bahat a obziran - to je lik koji stoji ispred i iza ovih stihova." O knjizi "Oka da ne ispustim dah", Milijane Jelovac, recenzentica, je rekla: "Ispovedna, reska, nemilosrdna i nepostedljiva poezija na prvi pogled, duboko sakriva ustreptale misli o smislu i besmislu, o ovom svetu i zivotu, kroz koji svi mi prolazimo - neko bezbolno i lako, neko suprotno od toga. Ne biti ravnodusan, cak imperativno: boriti se, menjati, izvrci ruglu, patiti zbog sopstvenih bolova, a i tudjih, osnovne su karakteristike ove urbopoetike prema kojoj nikako ne moze ostati ravnodusan nijedan citalac, pogotovo, ljubitelj poezije."
| | |
| --- | --- |
| Autor: Nikola Jovanovic, Novi Beograd, Srbija. | |
Diandra Newlin, USA - Presentation

Diandra Newlin is pop / R&B singer from Los Angeles, California, USA. Diandra is an energetic, driven and convivial SAG / AFTRA actress, model, songwriter, piano player and singer. She has spent her whole life in front of the camera and the microphone. She has traveled to 32 different countries and has lived in 3 different states. "I associated music with life experiences and happy moments. I started taking piano lessons at my school in Richmond, found myself a member of the National Guild, and learned that music can be created in addition to being learned. Soon I began writing music and adding lyrics. I started recording in a Richmond Studio when I was 11. I was elated that Infant Records picked up 2 of the songs. Suddenly, I saw myself on iTunes and was being followed by ABC Primetime Live and was asked to appear on Good Morning America. Now, after 14 inspiring years of print jobs, professional theater, national commercials, music videos, network television shows, feature films and recording... I am totally ready to put out my own album which is just the beginning of an original autobiography. No one has had a life like mine." - stated Diandra Newlin. Web link: www.myspace.com/diandranewlinonline . (...JG 172).
| | |
| --- | --- |
| Autor: Dragutin Matosevic, Tuzla, BiH. | |
| | | |
| --- | --- | --- |
| | | |
---




Reklamno mjesto 5



Reklamno mjesto 6



Reklamno mjesto 7


Reklamno mjesto 8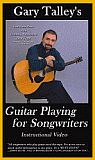 Reklamno mjesto 9



Hosting sponzor: