Barikada - World Of Music - Arhiva 50
The Rolling Minds - Blues For My Mother

Zahvaljujuci velikom blues entuzijasti koji se zove Mili Tiro i grupi njegovih prijatelja, Mostar je grad u BiH sa najrazvijenijom blues scenom. Popularizaciji tog vrijednog muzickog pravca umnogome doprinosi i vec tradicionalni Mostar Blues festival. Mili Tiro je i clan jednog blues banda - The Rolling Minds. Cine ga grupa muzicara koji zagovaraju ideju iskrenog sviranja instrumenata, bez koristenja danas toliko isforsiranih elektronskih pomagala. Nakon niza godina provedenih u muzici, The Rolling Minds smatraju ovakav pristup najiskrenijim prema svojim slusateljima. "Blues For My Mother" je kompozicija koja je sinteza tradicionalnog rocka i bluesa Chicago skole, sto je zahtijevan, ali i toliko ocekivan muzicki zahvat na ovim prostorima i direktno je suprotstavljanje etabliranom muzickom kicu. "Iskreno ili nikako", tako mislie clanovi grupe The Rolling Minds. Oni su: Senad Suta - bubnjevi, Sead Zaklan - bas gitara, Sasa Karabatak - gitare, Marin Zadro - harmonika i prateci vokali, te Mili Tiro - glavni vokal i tamburin. Zapamtite njihovo ime - The Rolling Minds . (...JG 141) .

| | |
| --- | --- |
| Autor: Dragutin Matosevic, Tuzla, BiH. | |
Helicobakter, CH - Biography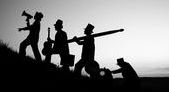 For scientists Helicobakter has been a familiar subject for some years now. Every other individual is carrier of this bacterium, which along others can cause serious stomach diseases such as abscesses. To prevent any unnecessary risk, the Rock Band Helicobakter offers with their music an acoustic preventive medicine. In summer 2000: Flo went to the USA for one year. He came back home with a lot of new ideas about music. Simon also had improved throughout this year. In fall 2001 Vali joined the band with his drums, and that was the official beginning of Helicobakter. They tried to bundle their ideas in endless jam sessions. That is where they got the feeling from for each other's skills and at that time they invented the Helicobakter - style called Helicorock. At the moment Helicobakter is playing as much concerts as possible. Their goal this year is to carry the infection out of Switzerland. More info: helicobakter.ch . (...JG 141) .
| | |
| --- | --- |
| Autor: Dragutin Matosevic, Tuzla, BiH. | |
Ana Patan, D - Biography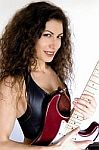 The Romanian singer and songriter started her professional music career in Bucharest, during the university years. Ana studied Economics but at the same time couldn't stay away from music school, stage and recording studio. Her musical talent, ambition and immediate first successes allowed her to work and create with famous Romanian music personalities, introduced her to the public media and helped her build an invaluable experience luggage. Ana Patan lives now in Germany and is an active and appreciated musician. She's following her own music project, that melts together jazz, pop, rock and even electronic (she's working now on a new album in her own recording studio), teaches guitar and singing, creates music for film, commercials and other artists, and activates as singer / guitarist with many other bands and musicians. For the last few months, Ana is endorser for Hohner guitars and she's playing them by music fairs all over the world. More info: www.ana-patan.com . (...JG 141) .
| | |
| --- | --- |
| Autor: Dragutin Matosevic, Tuzla, BiH. | |
Slusaj najglasnije - Noviteti iz kataloga za 2006 / 2007
Zdenko Franjic uporno uporan kao i uvijek, opet je priredio cijeli niz novih izdanja. Novi Goribor, sjajne Dub Rebellion, neobican projekt Tehac, no najnovije i najsjanije iznenadjenje dolazi nam iz Knjazevca (Srbija), pod imenom Kodagain koje se krije u imenu pjevaca Sasa Zoric - Combe od kojih valja ocekivati pravi komercijalni bum... nist' nije za ne-ocekivati, jer Kodagain dolazi iz Novog Sada, najveceg istocnoevropskog grada gdje se odrzavaju najveci koncerti na Balkanu... Sve slijedi po abecednom redu...
| | |
| --- | --- |
| Autor: Vladimir Horvat Horvi, Zagreb, Hrvatska. | |
Earl Carter, USA - Biography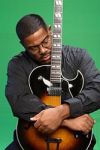 Earl Carter is releasing yet another exceptional guitar featured contemporary jazz project - album "My Paradise". The Washington, DC native is no stranger to the recording business and can be heard on many other audio projects. Earl Carter has shared the stage with many accomplished artists including Bobby Lyle, Mike Phillips, Nick Colionne, Michael Lington, Marcus Johnson, Alyson Williams, Jaared, Gerald Veasley, Gary Grainger, Bob Baldwin, Freddie Jackson, Angela Bofill, Regina Belle, Pamela Williams, Tony Terry, Coolio, Bobby Humphrey, Jimmy Sommers, Miles Jaye and a host of others. He has performed at a number of venues many of which aired on national television including; "The Ghana Jazz Festival" in West Africa 2003, "The Bermuda Jazz Festival" 2002, "The Bermuda Jazz Festival 2003", "The National Smooth Jazz Awards 2002" and various others. In addition, he spent some time participating in cable TV show tapings for the 8101 series for MHZ2 and Colours Television Network. His new, "My Paradise" project, is certain to appeal to an even larger continuum and is destined to achieve national and international recognition. More info: www.earl-carter.com . (...JG 141) .
| | |
| --- | --- |
| Autor: Dragutin Matosevic, Tuzla, BiH. | |
Ned Benvin, USA - Biography
I've been playing music for over 45 years, first as a lead guitar and back up vocal for bands: Otocani, Mali Losinj, Croatia 1960-1972, Adriatics, New York 1972-1975, Kristali, New York 1975-1985 and then as a keyboard player for the band Tri Kantuna 2000-2004 also from New York. During these years I toured The Mediterranean on a cruise ship with the band OTOCANI. In the USA and Canada toured with many Croatian recording artists like: Kico Slabinac, Opatijski Suveniri, Betty Jurkovic, Lidija Percan and others. I play mostly Croatian folk music and traditional songs and dances from all over Croatia, also many Pop songs by top Croatian recording artists. In 1992 suffered an accident, lost use of both legs. In 1997 started to learn the keyboard and computer. Had time to think. I noticed that not many Croatian youngsters and American themselves had no idea about Croatian folk music. Therefore, I decided to record a CD with many Croatian folk songs arranged in contemporary styles, using synthesizers, no lyrics, no rhythms that will make one look like dancing with two left feet. More info: www.nedbenvin.com . (...JG 141) .
| | |
| --- | --- |
| Autor: Dragutin Matosevic, Tuzla, BiH. | |
The Fore, UK - Presentation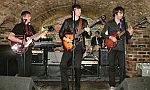 The Fore are THE most exciting and dynamic unsigned band in Britain. The Fore's brand of raw rock and roll sounds like no other band around, blending timeless unforgettable melodies with a pulsating backbeat. It's instinctive, distinctive music; it's dirty Hamburg beat; it just feels right! The Fore are making supersonic waves across the country, making them THE Band to see - catch them if you can! "This is fantastic - The Fore sound like they haven't listened to any records except for a scant collection of pre-65 Beatles and Rolling Stones 45s. They're so carefully studied in the sound and style of the Brit Invasion that it's hard to believe that this isn't some long lost recording discovered bricked in to the back wall of the Cavern. Each of the three songs on this demo, none of which come in at longer than two and a half minutes, seems to display a different aspect of The Fore's obsessive reverence of a particular sound." (www.diskant.net) The Fore is: Matt Hardy (lead guitar), Nathan Persad (rhythm guitar), Simon Thompson (drums) and Spencer Hannabuss (bass). More info: www.theforeband.com . (...JG 141) .
| | |
| --- | --- |
| Autor: Dragutin Matosevic, Tuzla, BiH. | |
Tuxedomoon u Zagrebu - Najava (22. feb. '07)

Tuxedomoon dolaze u Zagreb, 22.02.2007. u Klub Aquarius. Ovaj veliki avangardni rock sastav pocastiti ce publiku svojim skorim gostovanjem u hrvatskoj metropoli, stoga je red da vam ih poblize predstavim... uz probrani redosljed njihove diskografije. Biti ce to koncert na koji ce doci mnogi ljubitelji pravog alternativnog pop-rock-jazz / new wave / post-punk izraza. Osjecajte se pozvanim! Clanovi ovog sastava su: Blaine L. Reininger (klavijature, violina) / Steven Brown (klavijature, vokali, gitare, razni instrumenti) / Peter Principle, Winston Tong, Michael Belfer, Paul Zahl . Organizator gostovanja: Koncertna agencija Nota, Zagreb, Hrvatska.
| | |
| --- | --- |
| Autor: Vladimir Horvat Horvi, Zagreb, Hrvatska. | |
Jinder, UK - Presentation
Jinder is a travelling singer / songwriter and storyteller. Although just 25 years old, Jinder is familiar with stages all over the world, notably having played throughout Europe and the USA as well as having toured the UK relentlessly over the last six years. Formerly the frontman and founder of alt.rock troupe Candlefire, best known for their 2002 chart single "Sorrow Spreads Its Wings", released on acclaimed indie One Little Indian, Jinder parted company amicably with the band in 2003 to pursue a more roots-based direction. More touring followed in 2005, including several memorable festival appearances, and a total of 174 live shows throughout the year. Come the winter, Jinder took a break from the road, and began to write the followup to "Willow Park". The songs came quickly, from the rootsy storytelling of "Hill Country" and "Hazel County", the good-time rave-ups of "Life" and "Shake Me", to the heartstained, autobiographical balladry of "Train In Your Voice" and "Cicadas Cafe", and it was soon evident that the groundwork had been laid for a second album that not only neatly trumped "Willow Park" in an artistic sense, but also provided the previously unthinkable-a clutch, amongst the melancholia, of Jinder songs that could, concievably, be danced to! Jinder is currently still battering the highways of the UK and Europe with a vengeance, and is to set out on an extensive UK tour in February and March of 2007. More info: www.jinder.co.uk . (...JG 140 + ...JG 141) .
| | |
| --- | --- |
| Autor: Dragutin Matosevic, Tuzla, BiH. | |
Siddharta - Petrolea

Poslije iznimno uspjesnog posljednjeg albuma "Rh-", objavljenog 2003. godine, Siddharta , najpopularnija slovenska grupa koja ima i veliki broj svojih poklonika i van Slovenije, vraca se s novim izdanjem. Njihov cetvrti studijski album ima naziv "Petrolea" i donosi nam 12 novih pjesama. Grupa se i ovaj puta pobrinula za interesantnu naslovnicu albuma koja izlazi u dvije verzije, sa zlatnim i zelenim coverom. Glazba i tekst je ponovno djelo clanova skupine Siddharta, dok je za modernu produkciju i zvuk i ovaj put zasluzan njihov stalni suradnik, Zareta Paka. Grupa je album snimala u studijima u Novom mestu, Dekanihu, Ljubljani i Hannoveru. Na svom sluzbenom web siteu, www.siddharta.net, skupina nudi najnovije novosti iz svog rada, koncertne aktivnosti, te ostali zanimljivi sadrzaj vezan uz promotivne aktivnosti albuma "Petrolea". Za najavni single albuma odabrana je skladba "Plastika" za koju je snimljen i video broj koji ce premijerno biti predstavljen na njihovoj web stranici. (...JG 140 + ...JG 141) .
| | |
| --- | --- |
| Autor: Dragutin Matosevic, Tuzla, BiH. | |
Tir na n'Og, BG, SRB - Aktivnosti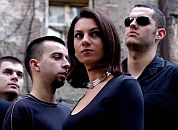 Nakon niza uspesnih koncerata odrzanih u okviru turneje tokom prosle jeseni, mladi beogradski celtic-rock bend Tir na n'Og nastavlja sa promocijom svog albuma prvenca. U petak, 23. februara 2007. godine sa pocetkom u 21 cas, Tir na n'Og ce odrzati dugo ocekivani beogradski koncert u Klubu Livingroom @ SKC. Ono sto izdvaja Tir na n'Og od ostalih bendova je sjajna svirka, bezgranicno pozitivna atmosfera i puno, puno emocija na bini i oko nje... Za vise informacija posetite web site - www.tirnanogmusic.com .

| | |
| --- | --- |
| Autor: Dragutin Matosevic, Tuzla, BiH. | |
Carevo novo ruho? - Osvrt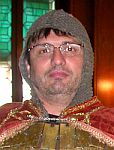 Rambo Amadeus, muzicar, pjesnik i "medijski manipulant", zvanicnog imena Antonije Pusic, od prvog pojavljivanja u medijima predstavljao sinonim drugacije, zdravomislece jedinke, one sto se ne boji "na strasnom mjestu postojati". Medju prvima je govorio protiv jednoumlja koje je metastaziralo u jugo-republikama, i angazovanim i smjelim stihovima "blazio jad" svih koji su mislili kao on, ali su se bojali javno istupiti. Tesko je pobrojati sve njegove antirezimske aktivnosti, ali se vrhuncem moze smatrati dogadjaj iz 1992. godine, kada je prekinuo nastup Bebi Dol, prenosen na drzavnoj RTS televiziji, opsovavsi biracko tijelo "koje se zabavlja dok padaju bombe na Dubrovnik i Tuzlu". Rijecju, Hercegnovljanin na privremenom trajnom radu u Srbiji - "Svjetski Mega Car" - bio je u godinama sto su za nama portparol onih koji su bunt protiv ponizavajuceg nacina zivota smatrali jedinim ispravnim nacinom reagovanja. E, upravo zbog toga je kao bomba odjeknula vijest da se Rambo Amadeus nasao na listi onih sto su zabavljali srbijansku politicku vrhusku na doceku Nove godine po julijanskom kalendaru, na Trgu ispred Narodne skupstine. Rambo za "Monitor" istice da se slaze kako ostala ekipa koja je nastupala "nije bila njegovo drustvo": "Prekasno sam shvatio s kim cu biti na istoj bini, a nisam mogao da uticem na spisak gostiju.
| | |
| --- | --- |
| Autor: Zeljko Milovic, Bar, Crna Gora. | |
Indigo Child, Maribor, SLO - Biography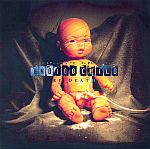 Indigo Child was formed in early 2003 as an inner call of people with dark pasts which were ment to find each other in a heavy-industrial town in Slovenia. Indigo Child is a complex myth with five individuals introducing a new way of thinking and understanding of the human presence. They represent a new era of musicians giving tremendous emotions to the audience, with a wide spread union of different artists and other adherents. Indigo Child is carrying a dark, deep secret, hidden in the music and lyrics which converts the whole thinking and perception of the listener. Through their music they have found a way to influence and change the allpresent collective subconscious. Their debut album "Re-death" was recorded and born under hard physical and mental pressure involving all of the bands emotions during the year 2004 and has been kept in secret until 2005. In 2005, the long awaited limited edition Digipak-CD was released and sold out shortly after. Gothic / Metal press all over the world has described the Band as a 'Newcomer of the year!' and "Re-death" album as '...hard response to the scene!'. More info: indigochildmusic.com . (...JG 140) .
| | |
| --- | --- |
| Autor: Dragutin Matosevic, Tuzla, BiH. | |
Vladimir Nedeljkovic - Predstavljanje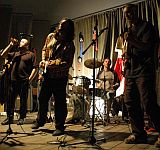 Vladimir Nedeljkovic - rodjen je u Pancevu 07.01.1964. godine. Zavrsio je osnovnu i srednju skolu u Pancevu. Diplomirao na Pravnom fakultetu Beograd. Crta otkad zna za sebe. Sa 12 godina je imao svoju prvu samostalnu izlozbu. U 14. godini pocinje da pjeva u lokalnoj rock grupi. Sa 17 godina osniva bend Nedelja i prijatelji. Bend Nova Amerika osniva 1985. godine zajedno sa bubnjarem Novakov Dusanom. U studio prvi put ulazi iste godine, a bio je to studio "Lubenica" iz Vrsca. Pjesma "Ludi Turcin" postaje hit na radio stanici "202". Na kraju te godine casopis "Rock" objavljuje da je New America uz Psihomodo pop i Banana bend, najperspektivnija grupa te godine. 2004. godine objavio je album "Psiho delija". Trenutno, sa svojom grupom Zontag (na slici) priprema novi album koji ce se zvati "E, ja kuliram". Vise info ima na web adresi: www.vladimirnedeljkovic.com .(...JG 140) .
| | |
| --- | --- |
| Autor: Dragutin Matosevic, Tuzla, BiH. | |
Dzentlmeni, BG, SRB - Retrologija

Druga polovina 60-tih godina predstavljala je period nastajanja prvih beat sastava na muzickoj sceni bivse Jugoslavije. Publika je u njima prepoznavala svoje nove junake, svoje nove uzore. U to vrijeme je svaki grad imao po nekoliko vokalno-instrumentalnih sastava koji su svirali muziku "mladih". U vrijeme njihovog pionirskog djelovanja, kada ni mediji izvjestavanja, a ni diskografi, nisu shvatali trenutak kojem su svjedocili, mnogi su ostali bez zasluzenog tonskog zapisa, samim time i nezasluzeno zaboravljeni. Clanovi beogradskog sastava Dzentlmeni rijetki su koji su "prezivjeli" u sjecanjima mnogih. Frontman tog sastava bio je Branko Marusic Cutura, a uz njega su u prvoj postavi bili i Zivorad Zika Jelic (bas), Slobodan Todorovic (gitara, vokal), Milan Buza (ritam gitara) i Velibor Boka Bogdanovic (bubnjevi). Produkcija Gramofonskih Ploca Radio Televizije Srbije izdala je retrospektivni album pod imenom "Retrologija", sa starim snimcima grupe Dzentlmeni. Na albumu je 12 pjesama + 3 bonus pjesme. Lijepa vijest je da oni ponovo djeluju. (...JG 139) .
| | |
| --- | --- |
| Autor: Dragutin Matosevic, Tuzla, BiH. | |
| | | |
| --- | --- | --- |
| | | |
---




Reklamno mjesto 5



Reklamno mjesto 6



Reklamno mjesto 7


Reklamno mjesto 8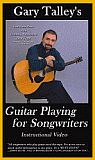 Reklamno mjesto 9



Hosting sponzor: