Barikada - World Of Music - Arhiva 45
MK Salines Tuzla - Bikers New Year 3
Dragi prijatelji, Pozivamo vas na tradicionalan docek nove 2007. godine u Tuzli. Naime, kao i predhodnih godina, i ove, treci puta za redom, MK Salines iz Tuzle organizuje "Bikers New Year"İ!!! Mislimo da ne treba trositi rijeci o cemu se zapravo radi, bacite oko na program ili pitajte one koji su vec ranije bili i - dobro dosli... Nastupaju: Pick Siebner - HR (hard country bend); The Trio - HR (ZZ Top & AC/DC cover bend); No Rules - BiH; Kod Tri Drveta - BiH; Erotic Show; Go - Go Dance... Upad: 5 KM (2,5 eura). Info: +387 61 731 713 - Brada ili +387 61 195 079 - Merlin . Pogledajte "ovdje" dio uzavrele atmosfere sa proslogodisnjeg bikerskog druzenja. Vise informacija ima na web adresi: www.mksalines.tk .
| | |
| --- | --- |
| Autor: Amir Morankic, Tuzla, BiH. | |
Grandpa Candys, Serbia - Presentation
Grandpa Candys is rockabilly band from Serbia. The band is existing since January 1999. First album (LP) "Flaming Dynamite" was released by ITMM, Belgrade (2001). Next album was called "Captain Crash" and was released by Active Time Records, Belgrade (2002). Video from that album, for song "Psycho in New Orleans", was very popular and band played on Belgrade's Beer Fest. During 2005, Grandpa Candys recorded their third album - "666.000 miles on the wrong way" (cover, left), again by Active Time Records, Belgrade, and shot the video for the song "Paralyzed". According to the leader of the band, Sasha Jovanovic - Jovandeka: "Grandpa Candys and myself are mostly influenced by Misfits, 7 Seconds and The Stray Cats." Grandpa Candys Line-Up is as follows: Sasha Jovanovic - Jovandeka (vocal & guitar); Andreja Milosevic (slapbass) and Aleksandar Simic - Sima (drums). More information is available here: www.myspace.com/grandpacandys . (...JG 132).
| | |
| --- | --- |
| Autor: Dragutin Matosevic, Tuzla, BiH. | |
Everlasting - Shocking Blue (NL)
Holandska rock grupa Shocking Blue polucila je svjetsku slavu hitom "Venus" koji je 1970. godine zasjeo na 1. mjesto americke top liste (Billboard). Istu poziciju drzali su i u mnogim ostalim zemljama svijeta. Ista pjesma se na americkoj top listi (Billboard) pojavila jos dva puta - 1981. godine od strane cover banda Stars on 45 i 1986. godine u verziji girl banda Bananarama. Kasnih 80-tih, Shocking Blue su bili inspiracija grunge bandu Nirvana koji je obradio njihovu pjesmu "Love Buzz", na svom debut albumu "Bleach", iz 1989. godine. U svom nedavnom interviewu za TV, Mariska Veres (na slici), vokalni solista grupe Shocking Blue, izjavila je da namjerava pjevati sve dotle dok joj se to bude svidjalo i tako dugo dok je ljudi budu htjeli slusati. P.S. Nazalost, holandski mediji javlili su tuznu vijest - Mariska Veres je iznenada umrla (od raka), 02. decembra 2006. godine, u dobi od 59 godina. RIP i hvala ti za sve lijepe pjesme, Mariska. (...JG 132).
| | |
| --- | --- |
| Autor: Dragutin Matosevic, Tuzla, BiH. | |
James Brown Is (really) Dead
James Brown was born on May 3, 1933 in the small town of Barnwell, South Carolina (USA) in Great Depression-era as James Joseph Brown. His nicknames are telling a lot about him and his influences: The Godfather of Soul; The Minister of the New New Super Heavy Funk; The Hardest Working Man in Show Business; Soul Brother Number One; Mr. Dynamite; The Godfather of Funk. James Brown was admitted to the Emory Crawford Long Hospital in Atlanta, Georgia (USA) on December 24, 2006 after a dentist visit where he was found to have severe pneumonia. James Brown died the next day on December 25, 2006, around 1:45 a.m. (06:45 UTC) at age 73. The cause of death was heart failure, according to his agent.
| | |
| --- | --- |
| Autor: Dragutin Matosevic, Tuzla, BiH. | |
The Samuel C. Lees Band - Biography
Samuel C. Lees started playing at the age of 13. It seemed a natural direction to go in, as his family were extremely enthusiastic about music, and Sam grew up with it in his life everyday. Like all sufferers of dyslexia, Samuel was perceived as not being as academic as his peers, but it soon became evident that Samuel's talent lay in music, and there he proved himself as a promising musician. It was a natural progression. Within a year he was soon amerced in the world of professional guitar playing, after graduating from the Dimarizio School of Music with honours and getting an A* rating in his GCSE music. Samuel's music has many influences, the biggest being Queen, whom he went to watch when he was eight years old. He describes how their music was powerful, "they blew me away". Guitar wise, Sam would say that Yngwie J. Malmsteen was a major influence. His was captivated by Malmsteen's style and flair. Sam actually got the opportunity to work with Yngwie, and supported him on his UK leg of the Attack tour. Samuel could not go on to talk about his influences without mentioning Stevie Ray Vaughn. Listening to Samuel's music it is clear to see that he has been an great follower of Stevie's music... More info is available here: www.myspace.com/thesamuelcleesband . (...JG 132).
| | |
| --- | --- |
| Autor: Dragutin Matosevic, Tuzla, BiH. | |
Swingers, ZG, HR - Aktivnosti
Dok mnogi izvodjaci jos uvijek razmisljaju da li ce i kuda ce za Novu godinu, zagrebacka grupa Swingers vec sesti puta, tradicionalno, nastupa u Münchenu. Swingersi sesti put za redom sviraju veliki swing bal u Hotelu Bayerischer Hof u srcu Münchena, hotelu sa pet zvijezdica, sa dugom i velikom tradicijom, koji jos uvijek drzi primat najatraktivnijeg hotela u srcu Bavarske. Rijec je o najbogatijoj hotelskoj novogodisnjoj ponudi u Bavarskoj, ponudi koja nudi preko deset programa raznih glazbenih stilova, od salse, funkya, r'n'b-a, countrya, pa cak i klasike, a rijec je o plejadi glazbenika koji dolaze iz Njemacke, Nizozemske, pa cak i Amerike i Canade..., a Swingersi imaju cast svirati novogodisnji swing bal u centralnoj i najvecoj plesnoj dvorani unutar Hotela Bayerischer Hof. Hotel Bayerischer Hof poznat je i po nocnom klubu u kojem su nastupale i svijetski poznate zvijezde poput Joss Stone ili Diane Krall, a ovaj hotel je privatno najdraza destinacija svih svijetski poznatih zvijezda i politicara koje posjecuju München, pa su tako u njemu odsjedali Robbie Williams, Tom Jones, Pavarotti, Michael Jackson, Jacques Chirac, a na vrhuncu karijere u njemu je boravila i grupa The Beatles. Na slici: Robert Marekovic, vodja grupe, sa pokojnim Ivom Robice tijekom snimanja vokala za pjesmu "Jabuke i tresnje" (aktualnog radijskog singlea). (...JG 130, ...JG 132).

| | |
| --- | --- |
| Autor: Ivana Futivic, Zagreb, Hrvatska. | |
Zoster, MO, BiH - Festival budala
Mostarska grupa Zoster ovog ce vikenda odrzati koncerte u Sarajevu i Zenici. Koncert u Sa clubu zakazan je za 8. decembar 2006., a dan kasnije planiran je koncert u zenièkom klubu 072. Koncerti u Sarajevu i Zenici su posljednji koncerti planirani u okviru turneje i promocije albuma "Ojuzilo", objavljenog prosle godine za izdavacku kucu Gramofon. Do kraja godine ocekuje se objavljivanje Zosterovog novog albuma pod nazivom "Festival budala". Album koji ce sadrzavati 12 pjesama vec je najavljen sa dva radijska singla: "Na kamenu" i "Ko je jamio". Kako saznajemo od frontmena Zostera Marija Knezovica, pjesme sa novog albuma su angazirane i govore o nasoj svakodnevnici bez pretencioznosti i agresivnosti prema publici. "Dvanaest pjesama je 12 prica o nama i vremenu u kojem zivimo. Vremenu koje je ispunjeno sapunicama, reality showima i brojnim drugim glupostima, dok je nalicje nase svakodnevnice crno i sumorno", kaze Mario i dodaje da "Festival budala" nije instant muzika vec je namijenjena slusaocima koji dugo vremena zele slusati album koji kupe. "Ignorisali smo postojece trendove u zemlji i regiji i stvarali muziku rastereceni od bilo kakvih ambicija u tom smislu. Punu umjetnicku slobodu koju smo dobili od naseg izdavaca, Gramofona, u cijoj je produkciji nastao ovaj album, iskoristili smo na najbolji nacin. Na publici je da donese svoj sud", kaµe Mario Knezovic. Na koncertima u Sarajevu i Zenici, Zoster ce svirati repertoar sa albuma "Ojuzilo", kao i dio repertoara sa albuma "Festival budala". (...JG 131).
| | |
| --- | --- |
| Autor: Alma Gojak, Sarajevo, BiH. | |
Igor Gerzina - Sax album
Ovaj vedar i "neobavezan" jazz-pop-funky album djelo je priznatog hrvatskog saksofoniste koji je svoj visoki rejting potvrdio kao studijski glazbenik i prateci clan razlicitih postava i izvodjaca (od Parnog valjka, Dino Dvornika, Vanne, do Gibbonija, Divas, Tony Cetinskog, Meri Cetinic, Nine Badric...). Rad je utemeljen na njegovih 12 autorskih kompozicija plus dva covera ("You've got a friend" Carole King i "Against all odds" Phil Collinsa) u kojima se ocituje njegova visoka sklonost ka primamljivim i vedrim melodijama u kojima likuje leprsavost i vedrina koja jako dobro moze upotpuniti prostor zvan "popodnevna fjaka", a u povremenim trenucima prisjetiti ce na Candy Dulfer, neke radove Steely Dan i Igorovoj vjernoj formuli uzora od Ernie Wattsa, Kirk Whaluma, Groover Washingtona Jnr., Gerald Albrighta, Kenny G-a, David Sanborna i slicnih. Sam izbor njegovih skladbi je donekle OK, samo je stvar u tome sto njegov sax zvuci previse "gnjecavo" i kao da ih je skladao za socne scene porno-filmova.
| | |
| --- | --- |
| Autor: Vladimir Horvat Horvi, Zagreb, Hrvatska. | |
Viva Glorio - Nastup u zagrebackom Purgeraju
Viva Glorio nastupaju u utorak 19.12.2006. u zagrebackom "Purgeraju". Najoriginalniji hrvatski rock-band predstaviti ce uvodnik u svoj dugo ocekivani album prvijenac. Karta stoji samo 15 kn i obecavaju da necete pozaliti. Kako stvari stoje, od Viva Glorio kroz 2-3, mozda i 4 mjeseca valja ocekivati album nakon punih 25 godina (uz pauzu od nekih 16-17 ljeta). Najnovije vijesti su da im Andy Gill, nakon obavljenog posla u Zagrebu, radi miks albuma u svojem studiju u Londonu, te da nakon toga isti produkt odlazi na mastering u SAD. Valjda ce konacno, nakon svih onih odlicno produciranih albuma iz ex-YU koji su snimani i producirani van granica bivse teritorije doci i jedan pravi pravcati duh svjetskog "stiha" i na hrvatskom jeziku. Samo da podsjetimo – Parni valjak "Vruce igre", Boa "Boa" i "Ritam strasti", Zana "Dodirni mi kolena" i "Natrag na voz", Film "Sva cuda svijeta", Azra "Krivo srastanje", Overflow "Unbreastfed 69"... , da ne spominjemo Bijelo dugme, Colica, Mlinarca, Aerodrom i slicne... Samo jedno, Viva Glorio ovaj svoj veliki underground rock styling nikako ne zele promasiti. Idu na sigurno i to ce im se isplatiti. Jos pridodamo da ce se u sve to mozda umijesati i DOP Records kao buduci suizdavac... Jer propustiti rad Andy Gilla i Viva Glorio bi bila velika steta.
| | |
| --- | --- |
| Autor: Vladimir Horvat Horvi, Zagreb, Hrvatska. | |
Taksirat No. 8 - Izvjestaj
Mala zemlja Makedonija prepuna je velikih iznenadjenja, a jedno od njih je i tradicionalni internacionalni rock festival Taksirat koji vec osmu godinu za redom uspjesno organizira "Lithium Records" iz Skoplja. Ove godine paralelno (u isto vrijeme) festival se odrzavao u dvije hale Skopskog sajma, odnosno; u Velikoj hali nastupili su; Iggy & The Stooges (USA), Kultur Shock (USA), Van Gogh (SRB), Blla, Blla, Blla (MK), Obojeni program (SRB), a u Maloj hali odvijao se DJ program; DJ Timo Maas (D) i DJ Monique (H) - kao headlineri, te support DJ Robotek i DJ Flooder (MK), do ranih jutarnjih sati.
| | |
| --- | --- |
| Autor: Darko Budna, Koprivnica, Hrvatska. | |
Daryl Stuermer, USA - Biography
Daryl Stuermer was born on November 27, 1952 in Milwaukee, Wisconsin. Discovered playing with his Milwaukee band Sweetbottom, Stuermer auditioned for and won a spot backing up jazz violinist Jean-Luc Ponty in 1975, with whom Stuermer recorded four albums. In late 1977, Stuermer on insistence of friend Alphonso Johnson was recommended as a replacement for Steve Hackett, he joined up with Genesis as touring guitarist and bass player at first and retained that position until 1992. In 1982, Stuermer followed Genesis front man Collins as the lead guitarist for the rock star's solo career. In doing so, he went from what Collins called a "permanent-temporary-part-time member" of Genesis to a "permanent-touring-recording member" of Collins' new group. The collaboration has been a successful one for both musicians, and Stuermer has earned co-writer credits on several of Collins' songs. Stuermer has recorded five solo albums, "Steppin' Out", "Live and Learn", "Another Side of Genesis", "Waiting in the Wings", "Retrofit" and most recently "Rewired - The Electric Collection". For more info about this artist go here: www.darylstuermer.com (...JG 130).
| | |
| --- | --- |
| Autor: Dragutin Matosevic, Tuzla, BiH. | |
KBO!, Kragujevac, Srbija - Predstavljanje
Grupa KBO! je osnovana u januaru 1982. godine u kragujevackoj gimnaziji, na jednom velikom odmoru. Osnivaci su tada imali po 17 godina i svu su bili u istom odjeljenju (Aca, Misa, Rajko i Vuja - na slici). Razlog osnivanja grupe bila je svirka prethodne veceri na kojoj su bili, a gde su svirale lokalne kragujevacke grupe. Revoltirani katastrofalnom zaostaloscu izvodjanja na tom koncertu, gore navedeni momci su odlucili da naprave band koji ce da razmrda Kragujevac... poslije mjesec dana su to i uradili na njihovom prvom nastupu u Domu omladine... Diskografiju ovog kultnog banda cine ova izdanja: "Tama" - MC, 1986.; "Nove obrade starih stvari" - Split MC, 1987.; "!OBK" - MC, 1988.; "Live In Budapest" - MC, 1988.; "Forever Punk" - LP, 1989.; "Pozovi 93" - LP, 1990.; "Za jedan korak" - CD, 1992.; "Svetlo ludila" - CD. 1997.; "Ne menjajte stanicu" - CD, 1999.; "Moja sloboda" - MC, 1999. i "Drugarska... stvar" - CD, 2002. Vise informacija o grupi KBO! ima na web adresi: www.listen.to\kbo (...JG 130).
| | |
| --- | --- |
| Autor: Dragutin Matosevic, Tuzla, BiH. | |
Miroslav Evacic & Cardas Blues Band u Sisku - Izvjestaj
Te veceri (25.11.2006.) u kultnom sisackom Siscia Jazz Clubu, u opustenom sessionu, prvi put se sisackoj publici predstavio Miroslav Evacic iz Koprivnice, talentirani i karizmaticni glazbenik, vrhunski gitarista, sa svojim Cardas Blues Bandom u postavi - Tomislav Situm na gitari i vokalu, te mlade snage u backgroundu: na bubnjevima Goran Vdovic i basista Luigi Mjeda. Pred otprilike 100-tinjak posjetitelja Miroslav Evacic & Cardas Blues Band izveli su u tri seta gotovo sav materijal sa njihova tri albuma ("Esecijalno" iz 2004., "Cardas Blues" iz 2005. i "Blues Reke Drave" iz 2006.) koji sadrze spoj podravskih tradicionala, standarda Blaza Lengera i vlastitih, ethno skladbi s bluesom, arhaicnim countryjem i jazzom, odnosno, divnom kombinacijom Drave i Mississippija, slidea i tamburice. Sisacka publika je bila odusevljena Evacicevim nastupom, te ga je te veceri cak cetiri puta zvala na bis. (...JG 131).
| | |
| --- | --- |
| Autor: Davor Ivancan, Sisak, Hrvatska. | |
BIGor - Pismo iz Ljubljane br. 2
Iz Ljubljane nam je pisao BIGor. Pismo br. 2 donosi presjek najnovijih desavanja sa alternativne muzicke scene u dezeli. Posaban akcenat dat je na uspjelu turneju Damira Avdica - Diplomatz - iz Tuzle na nastupima u Sloveniji. Damir je nastupio u Cerknom (11.11.2006.), u Pivki (13.11.2006.), u Beltincima (18.11.2006.) i tri puta u Ljubljani, prvo u Menzi pri Koritu na Metelkovoj (10.11.2006.), u Sax Pubu (14.11.2006.) i u Bizeljcu (16.11.2006.), gdje je bio prisutan i Radio Student, koji je snimio njegov nastup. Damir je izvrstan performer i opasan autor. To se ustanovilo na svakoj svirci. Njegov krug obozavatelja i prijatelja u Sloveniji se konkretno povecava iz puta u put kako dodje kod nas. Vec razmisljamo o turneji na proljece. Taj put imamo cilj posjetiti nove i druge gradove, npr. Izola, Crnomelj, Murska Sobota, Velenje, Skofja Loka, Koper i koje novo mesto u Ljubljani.
| | |
| --- | --- |
| Autor: Igor Basin BIGor, Ljubljana, Slovenija. | |
Vuneny, MO, BiH - Koncert u Tuzli
Poslije godinu dana od zadnjeg gostovanja u Tuzli, Tuzla Live i Fm Jam ponovo predstavljaju mostarski bend Vuneny koji dolazi da promovise svoj drugi album. Album pod nazivom "V2" snimljen je u Francuskoj tokom proljeca ove godine i u svakom pogledu je jedan pozitivan iskorak u odnosu na dosadasnji rad benda. Vuneny nije vise ni u troclanoj nego u petoclanoj postavi. sada ima novi pristup i audio i vizuelnoj realizaciji svojih nastupa. Koncert se odrzava u petak, 22.12.2006. godine od 21h u Klubu 65 u Tuzli, i ulaznica je opet samo 3 KM. Dodjite, cujte i vidite iz prve ruke, novi album "V2", benda Vuneny. Vise informacija ima na web adresama: www.myspace.com/vuneny i www.tuzlalive.org .
| | |
| --- | --- |
| Autor: Anes Husanovic, Tuzla, BiH. | |
---




Reklamno mjesto 5



Reklamno mjesto 6



Reklamno mjesto 7


Reklamno mjesto 8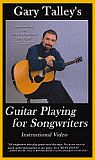 Reklamno mjesto 9



Hosting sponzor: