Barikada - World Of Music - Arhiva 52
Dennis Jones Band, USA - Biography
Blues guitarist Dennis Jones' second CD, "Passion For The Blues" on Blue Rock Records is currently being heard on blues radio across the country. Dennis' musical style pays homage to alot of his favorite artists. He writes memorable originals along with great renditions of classics songs as well. Following the success of his previously released CD, "Falling Up", that was more of an eclectic blues recording produced by Brian O'Neal of the Busboys, Dennis describes his latest offering as, "In your face blues." Dennis began his musical career in his teens in Baltimore County Maryland and played guitar in several cover and original bands throughout his youth. Later he relocated to Europe for a few years and played with notable blues and R&B bands. Dennis formally played in Zac Harmon's band and was featured on the "Live At Babe & Ricky's" CD as well as co-writing a song on "The Blues According To Zacariah" CD. Dennis was in the band when they won the 2004 IBC Championship. Dennis has also sat in with such artists as Guitar Shorty, Kenny Neal and many others. For over ten years, he has fronted the Dennis Jones Band. "Passion For The Blues" has received critical acclaim. For more info visit: dennisjonescentral.com . (...JG 143) .
| | |
| --- | --- |
| Autor: Dragutin Matosevic, Tuzla, BiH. | |
Smiling Jack Smith, USA - Biography
Jack Smith was born in Newark, New Jersey, and grew up in Staten Island, New York. Starting out as a tap-dancer and a singer, he traded in his tap shoes for a guitar at the age of twelve and began writing and composing his own songs almost immediately. He spent the sixties as a folk singer, working with a vocal group called The Smith Brothers (there was one woman singer in the group, but what the heck), that reached its peak when they made a demo for CBS with the legendary John Hammond, Sr. His first solo album, "Direct To Dat Jack", was recorded in Hoboken in 1994. A visit to Spain opened up a world of new possibilities and later that year Jack moved his blues to Madrid, where he has been living for the last 12 years with his wife Carmen and their daughter Maria. During this period Jack released 3 CDs in Spain, "First Night With The Blues" in 1996, "Second Chance" in 1997 and "Three Seconds to Love Me" in 2003. He has just finished recording his fourth CD, "This Blue Before", in Canada, using an all-star line-up of Canadian musicians as well as his Spanish drummer, Quique Villafane. The recording was produced by the internationally famous jazz guitarist Pat Coleman and features a brillant horn section led by Phil Dwyer. For more info visit: smilingjacksmith.com . (...JG 143) .
| | |
| --- | --- |
| Autor: Dragutin Matosevic, Tuzla, BiH. | |
Eric Sardinas u Zagrebu - Klub Boogaloo (11.03.2007.)
Najavljujem i sa nestrpljenjem ocekujem koncert ERIC SARDINAS & BAND (USA), support - Messerschmitt (Pula, HR) & Robert Johnson's Backbone (USA / HR) u Zagrebu, (nedjelja) 11.03.2007. godine u Klubu Boogaloo! Eric Sardinasa gledao sam u vise navrata. Prvi puta je to bilo kad je Eric Sardinas bio support Steve Vai Bandu u Ljubljani, pocetkom 2000-te godine. Tada sam za njega napisao da je Eric "vrag sa gitarom!" Moje je misljenje o njemu i danas isto! Ericova svirka prava je eksplozija progresivnog bluesa! Ovo ce biti trece Ericovo gostovanje u Zagrebu. Glazbeni kriticari i Ericovi fanovi kazu: "Tko ga jednom cuje - ponovo se vraca po svoju dozu ubojite svirke i nevidjenog showa!" Foto: Darko Budna.
| | |
| --- | --- |
| Autor: Darko Budna, Koprivnica, Hrvatska. | |
Supersuckers u KSET-u u Zagrebu - Izvjestaj
U zagrebackom KSET-u 28.02.2007. godine nastupio je americki band Supersuckers. Predgrupe nije bilo (hvala Bogu bez ikakve domace kvazi-punk drapacoze), te su Supersuckersi imali nesmetani zadatak da svoj petnaestogodisnji rad oivice sa dva sata sjajnog koncerta u kojem su istiskali sve svoje znamenite skladbe - od uvodne przione "That is r'n'r", do sjajnih komada "Drive-by" i "Beat to shit", preko ultra-mega MTV hita iz 1994., "Creepy jackalope eye", sve do zavrsne "Tail". Njihov razvojni put koji je krenuo ranih devedesetih iz okruzenja znamenitog Sub-Pop Recordsa (Mudhoney, Nirvana), kao punk odgovor na tadasnji grunge, i veceras je bio zacinjen s obiljem country atmosfere i utjecajne gitaristicke svirke kao u vrijeme opako dobrih MC5, Iggijevih Stoogesa, riffova a'la rani ZZ Top i fenomenalnih gitarskih aranzmana Blue Oyster Cult na koje i sami Supersuckersi lice, barem po kretnjama i ponasanjem na pozornici. Odlicni u nastupu, genijalni u svirci, perfekcionisti svojeg profila, ovi momci iz Arizone se s cudjenjem nakon 15 godina karijere mogu zapitati kako to da nisu uspjesni poput Green Day ili Offspring, no stvar je, kako izgleda, samo u propagandi, lazima i medijskom smecu.
| | |
| --- | --- |
| Autor: Vladimir Horvat Horvi, Zagreb, Hrvatska. | |
Bentbasa - Sevdalinka bosnian love song
A unique collection of Sevdalinkas, traditional Bosnian love songs, (re-)interpreted by musicians from all around the world, including Miroslav Tadic (USA), Donna Mckewitt (UK), Markus Burger (D), Vlatko Stefanovski (MAC), Jadranka Stojakovic (BiH/JP), Theodosii Spassov (BUL), Mercan Dede (TUR), Damir Imamovic (BiH), Omer Pobric (BiH), Dave Pozzi (USA) and many more. Funded by the Stability Pact for South-Eastern Europe, this CD was initiated, compiled, produced and released jointly by the Goethe-Institute Bosnia and Hercegovina and the Label "Yaman" and will soon be released world-wide through "Piranha" in Berlin. Most of the sales' revenues will be used to donate musical instruments to primary schools in Bosnia and Hercegovina. For more info visit: www.myspace.com/bentbasa . (...JG 143) .
| | |
| --- | --- |
| Autor: Dragutin Matosevic, Tuzla, BiH. | |
To Bob - Presentation
A unique Rock & Roll Bob Dylan tribute band, To Bob, is well on its way to success in the UK, with plans for Europe, the States and then, well, who knows? To Bob's first live performance was at the London Astoria, a venue more usually the preserve of established bands at the peak of success, where they were the opening act for Wishbone Ash. Within only a few weeks they were back at the Astoria, this time as the support for Iron Butterfly, where they recorded the live CD, "To Bob Bits Volume 1". Originally formed as 'a bit of fun' for a one-off private music-biz party, John Henrys Christmas party where the live DVD "Live in London" was recorded. It was clear from the outset that To Bob had something special. Thankfully the reaction of our first audience (Top musicians and music biz directors) confirmed what we as a band had realised on the occasion of To Bob's first rehearsal, To Bob rocks! The line-up today is the same as it was on the first rehearsal, which is why every time To Bob play, no matter the occasion, the magic we felt from the very first time we jammed together is always there. For more info visit: www.tobob.co.uk . (...JG 143) .
| | |
| --- | --- |
| Autor: Dragutin Matosevic, Tuzla, BiH. | |
Miroslav Evacic - Aktivnosti
U cetvrtak, 08.03.2007. godine u 20h, Miroslav Evacic ce nastupiti u "Tvornici" u Zagrebu pod pokroviteljstvom "Globalneta" i "Adriatic Kabla" i uz pratnju sedmeroclanog banda i 2 gosta (Livio Morosin i Branko Bogunovic - Pif). To ce ujedno biti i promocija novog albuma ("Blues reke Drave") kao i osvrt na njegov prvi album ("Cardas blues"). Konceptualno, koncert je zamisljen kao spoj dva banda sa kojima je Miroslav Evacic koncertno nastupao proslih godina, a to su Cardas blues band, u standardnom sastavu (bubnjevi, bas gitara, gitara, saksofon, vokali) i komorni band (tamburice, bas gitara i vokali), sa legendarnim koprivnickim glazbenikom i autorom Tihomirom - Tikiem Grobenskim (ex Don't). U petak, 09.03.2007. godine, repriza ove promocije ce biti u Koprivnici, u "Domu mladih" sa pocetkom u 21h.
| | |
| --- | --- |
| Autor: Miroslav Evacic, Koprivnica, Hrvatska. | |
Igor Basin - Novi rock
Igor Basin je poznata licnost na muzickoj sceni Slovenije. Radio je kao omladinski aktivista, saradjivao sa raznim fanzinima, pisao recenzije albuma i koncerata, organizovao je gostovanja po Sloveniji nebrojeno mnogo raznih muzickih grupa sa underground scene, radio je kao muzicki urednik na Radio Studentu, uredjivao je i muzicku emisiju na TV Slovenije - Sobotna noc. Danas je neovisni novinar, a clanke mu objavljuju najvazija glasila Slovenije. Stalni je saradnik web stranice Barikada. Igor Basin je u nisku svojih uspjeha upisao izdavanje knjige: "Novi rock (rockovski festival v Krizankah 1981 - 2000)". Vec i iz naslova te knjige je vidljivo da je rijec o vaznom djelu sa obimnim brojem informacija. Igor Basin se potrudio dati hronologiju dogadjaja i aktera koji su se u dvije dekade smjenjival na pozornicama festivala Novi rock. Bez te manifestacije, rock scena Slovenije (pa i sirih prostora) bila bi znatno osiromasena. Sa druge strane, sto nije zapisano - nije se ni dogodilo. Tako, citajuci Basinovu knjigu saznajemo o vaznosti te manifestacije za kulturni zivot Slovenije i ostatka ex YU. Uz festival Novi rock vezu se poceci rada grupa kao sto su: Niet, Miladojka Youneed, Lacni Franz, Laibach, Videosex, Agropop i jos mnogo drugih. Ovu knjigu vrijedi imati, procitati je, a kasnije koristiti kao svojevrsnu rock enciklopediju alternativne scene Slovenije i ostatka ex YU sa kraja dvadesetog stoljeca.
| | |
| --- | --- |
| Autor: Dragutin Matosevic, Tuzla, BiH. | |
KUM Studio - Aktivnosti
Kruno Matus (na slici), javio se sa novostima vezanim za njegov KUM Studio. Trenutno se u tom tonskom studiju snimaju dva albuma. Prvi album snima Bero Kern (www.myspace.com/kernart) iz Zagreba (7 pop coutry pjesama pjevanih na na engleskom jeziku za Kernov EP "Lift me up"). Drugi album snima Neno Kos Ferzzo (gitarista bivse krizevacke hard rock grupe Crno Perje, a on snima gitaristicki instrumentalni album). Nedavno je u KUM Studiju zavrseno snimanje materijala koji se pojavio na EP-ju "Out of this world", Luke Belanija (www.myspace.com/lukabelani), i taj EP je ovih dana otisao u prodaju. Vise informacija o samom KUM Studiju ima na web adresi: www.myspace.com/kumstudio .
| | |
| --- | --- |
| Autor: Dragutin Matosevic, Tuzla, BiH. | |
Paul Bibbins, USA - Biography
I was born in a small town in the "show me" state of Missouri. But New Orleans, Louisiana has been my home since I was a small kid. Growing up in my parents' home I was exposed mainly to blues, soul, Motown, and R&B. And then in my mid teens I discovered rock-n-roll music by accident. One day as I flipped through the channels on an AM radio, I heard Deep Purple's song "Smoke On The Water" for the first time on the legendary "Beaker Street" on AM-radio station broadcasting from Little Rock, Arkansas. This was a watershed moment for me. Something about that song struck a real chord with me. I was suddenly drawn into listening to more and more rock-n-roll music, such as Led Zeppelin, the Rolling Stones, etc. It wasn't long before I was a complete rock-n-roll convert. .. I bought my first guitar, which was a cheap electric guitar, and dove into teaching myself how to play. Then one day as I walked passed a local poster shop, I saw a poster of a guitar player who I had not yet heard of. The poster was of Jimi Hendrix and the caption read "The late great Jimi Hendrix". I didn't know who Hendrix was, but I did know that that picture of him with that upside-down Fender Stratocaster guitar was the coolest thing I'd seen in my life. I immediately went out and bought one of his albums and got totally into the Hendrix mystique. But I stayed away from learning Jimi's music or anybody else's at that time... For more info visit: www.paulbibbins.com . (...JG 143) .
| | |
| --- | --- |
| Autor: Dragutin Matosevic, Tuzla, BiH. | |
Slusaj najglasnije - Novosti iz kataloga za 2006 / 2007 (2)

Zdenko Franjic uporno uporan kao i uvijek, opet je priredio cijeli niz novih izdanja. Njegova znamenita nezavisna izdavacka etiketa, Slusaj najglasnije, podarila je ponovno cijeli niz novih izdanja koje dopunjavamo s nekim najnovijim i nekim proslogodisnjim, te reizdanim i nerecenziranim albumima. Nabrojimo ih: KISH - "Echoes in a quiet church", LOU PROFA - "Nove kreacije", MRSAVI PAS - "Elektronska muzika za decu", PAKALA - "Niugde", PUZOD - "Metalna kola", RAZNI IZVODJACI - "11. bombardiranje New Yorka", STATLER & WALDORF NOISE ERECTION - "Kancerogeno" i ZORNJAK - "S ljubavlju". Kontakti za kupovinu: Zdenko Franjic, Teskovec 27c, 10090 Zagreb, Hrvatska, e-mail: franticz@hi.htnet.hr . Vise informacija ima na web adresi - Slusaj najglasnije ili na www.myspace.com/lutajucidjzdena .
| | |
| --- | --- |
| Autor: Vladimir Horvat Horvi, Zagreb, Hrvatska. | |
Srcani Udar - Drugi Srcani Udar
Kanadski rock bend "Srcani Udar", koji je u januaru prosle (2006.) godine objavio svoj prvi album, "Mrtvo Hladno", sa Alenom Islamovicem, privodi kraju snimanje i drugog albuma! Na novom albumu ce se nalaziti 14 pjesama od kojih je jednu ("Rock Dijaspora") napisao Bora Djordjevic, Riblja Corba. Naime, radi se o jednom vrlo odlucnom i cvrstom koraku Srcanog Udara ka ponovnom ozivljavanju ex-YU Rock'n'Rolla na domacoj i dijasporskoj sceni. Albumom "Drugi Srcani Udar", bend vraca prpoznatljivi zvuk "Zlatnog doba" YU rock scene, a najupecatljivija pjesma je bas ta Borina koja odise tim vremenom. Tokom snimanja u studiju "RTV-Megasound" iz Niagara Fallsa, bend su, izmedju ostalih, nedavno posjetili Cipi i Sone iz grupe Osvajaci koji su se slucajno zatekli u Nijagara Fallsu, tokom njihove sjeverno-americke turneje. Odusevljeni tekstovima i muzikom, Osvajaci su dali veliku podrsku bendu Srcani Udar za njihov novi projekat, a i sam Sone je ubijedjen da je novi materijal ono sto vraca emocije i prepoznatljivi zvuk "Balkanskog rocka".
| | |
| --- | --- |
| Autor: Pljuga Entertainment Group, Canada. | |
Emina Arapovic - Aktivnosti
Izasao je novi single mlade pjevacice iz Hrvatske, Emine Arapovic. Pjesma se zove "Vucica", a ujedno konkurira i na natjecaj za ovogodisnji HRF (Hrvatski radijski festival). Ovo je prva suradnja Marka Tomasovica i Emine Arapovic. Tekst potpisuje Emilija Kokic, a cijelu pjesmu svira dobro poznati rock band nekadasnjeg TV serijala - "Studio 10". Ujedno koristimo priliku da najavimo Eminin nastup u Klubu hrvatskih glazbenika Sax!, 28.02.2007. godine. Pozivamo vas da uzivate u dobro poznatim pjesmama poput "Sweet child of mine", "Black Velvet", "Addicted to love" i dr. U medjuvremenu, Eminu ocekuju nastupi na raznim moto susretima diljem Hrvatske, a ukoliko je zelite vidjeti i u vasem gradu, evo, tu su i kontakti: 091.166.57.77 ili emina@komop.hr .

| | |
| --- | --- |
| Autor: Mirela Glavas, Zagreb, Hrvatska. | |
Tuxedomoon u Klubu Aquarius, ZG, HR - Izvjestaj
Tog februarskog cetvrtka, Tuxedomoon su se predstavili kao vrlo jednostavan cetveroclani sastav sjajnih glazbenika koji sve svoje bizarne konce drze u glavi uz neobican nacin izvedbe. Odavno vise nemaju zelje da probijaju "glavom kroz zid", ali zato rade odlicnu i vrlo tesko definiranu glazbu za kriticare i publiku. Oni su prije svega rock sastav koji je prosao mnoge faze razvojnog 30-togodisnjeg puta s naglaskom na avangardu, klasiku, jazz i rock, te se samo sluze najosnovnijim medikamentima - ritam masinom, bas gitarom, violinom, klavijaturama (sintesajzer, orgulje, piano), elektricnom gitarom, saksofonom, thereminom, klarinetom i vokalima. A za neki drugi sastav od cetiri, cak i akademska glazbenika, poput njih, i ovo je vec previse. Tuxedomoon, koji su posljednji puta gostovali u Zagrebu 1992., kako su na samom pocetku saljivo izjavili "...u vrijeme kada je ovdje jos bila Jugoslavija", poceli su svoj nastup u 22,30 h, pred ugodno popunjenom audijencijom koja je doslovce mjesecima cekala ovaj koncert. Koncert su potpuno koncipirali kroz presjek rada iz posljednjih 7-8 godina kada su imali cesta prevrtanja clanstva i objavili samo cetiri albuma - "Joeyboy In Mexico", "Soundtracks / Urban Leisure Suite", "Cabin In The Sky" i najnoviji, "Bardo Hotel Soundtracks"...
| | |
| --- | --- |
| Autor: Vladimir Horvat Horvi, Zagreb, Hrvatska. | |
The Twelve Bar Blues Band, NL - Biography
The Twelve Bar Blues Band was the surprise of the Dutch blues scene in 2006. Within this first year of existence, the band already was present on most of all the important stages in the Netherlands and commanded respect with impressive "down to earth blues". The first CD of the band, "The Blues Has Got Me", released in April 2006, immediatley become "CD of the month" at many blues radio stations and recently the CD was chosen as "Blues-CD of the year 2006" by one of the most importent blues sites in the Netherlands. Franky Bluescruiser (NL): "They're terrific!! 12BBB definitely is the best bluesband of the Netherlands". Currently, 12BBB is discovered by the American market and the band is hounoured to receive overwhelming reactions from the land where the blues was invented. DWM Music said: "This is the best electric blues we've heard in a while". The band is leaded by supertandem - Jan J. Scherpenzeel also known as J. J. Sharp (lead vocals & harmonica) and Kees Dusink (lead & slide guitar), both blues veterans who already play the blues their whole life. More info: twelvebarbluesband.nl . (...JG 142 + ...JG 143) .
| | |
| --- | --- |
| Autor: Dragutin Matosevic, Tuzla, BiH. | |
| | | |
| --- | --- | --- |
| | | |
---




Reklamno mjesto 5



Reklamno mjesto 6



Reklamno mjesto 7


Reklamno mjesto 8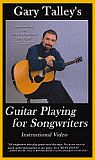 Reklamno mjesto 9



Hosting sponzor: