Barikada - World Of Music - Arhiva 61
Maksim Mrvica - Solo Tour 2007 u BiH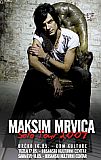 Maksim Mrvica je dva puta do sada nastupao u Bosni i Hercegovini. Prvi puta bilo je to u Mostaru 2004. godine, u okviru Dana Matice Hrvatske, u prepunom Hrvatskom domu Herceg Stjepan Kosaca, dok je napolju, putem video zida, koncert pratilo preko 5000 Mostaraca. Drugi njegov nastup vezan je za otvaranje Zetra Fetivala u Sarajevu, 2006. godine, kada je pred 8000 ushicenih gledalaca u olimpijskoj dvorani Zetra, priredio sjajan nastup. Maksim Mrvica ce ponovo posjetiti Bosnu i Hercegovinu. Planirana je turneja u vecim gradovima Bosne i Hercegovine koji ce imati cast ugostiti jednog od najcuvenijih svjetskih pijanista. Ti gradovi su: 16. maj 2007. - Brcko, dvorana Doma Kulture; 17. maj 2007. - Tuzla, dvorana Bosankog Kulturnog Centra i 18. i 19. maj 2007. - Sarajevo, dvorana Bosanskog Kulturnog Centra. Razlog zbog kojeg je Maksim Mrvica odlucio da ove nastupe priredi u dvoranama manjeg kapiciteta lezi u njegovoj zelji da na dostojan nacin prezentuje svoje pijanisticko umijece, te da sa publikom, kroz izvodjenje klasicnog i savremenog muzickog repertoara, ostvari neposredan i direktan kontakt. Vise info ima na web stranici organizatora bh turneje Maksima Mrvice: www.art-zone.ba .
| | |
| --- | --- |
| Autor: Alma Telibecirevic, Sarajevo, BiH. | |
Needle And The Pain Reaction, B - Presentation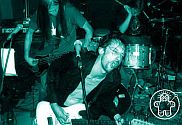 Needle And The Pain Reaction is Indie / Rock / Alternative band from Gent, Belgium. Band members are: Peter De Bosschere - drums / backing vocals (An Pierle, Give Buzze, ex-Weez, ex-Derek And The Dirt, ex-Supergizmo...); Lucce Waegeman - bass guitar / backing vocals (ex-Starfighter, ex-Sexmachines) and Wim Deliveyne - guitar / vocals (Zilke, Kayate). The best way to describe this band is: energy! If you ever saw them play, you know what I mean. Needle kicks ass on a 2 square meter stage, or blows up a mega theatre. Their biosphere is Gent, Belgium, and if you even get closer to our epicentre you are entering the incredible cool underground label and club Kinky Star. Needle started their endless jam sessions around the magical year 2000, and finetuned a steamy live set with sticky melodies and a lot of guitar power. The first release came in 2004 with the full CD "Obsessions Of An Epic Womanizer". The second full CD, "Pheromone", was released in October 2006 and was recorded at Temple Studios, Malta, engineered, arranged and produced by David Vella (Rammstein, Phillip Boa and the Voodoo Club, Dave Lombardo, Zornik...). In March 2006 Needle played at CMW Toronto, and did a great support act for guitar legend Chris Spedding (Roxy Music, Brian Eno, John Cale). For more information do not hesitate to visit: www.myspace.com/needleandthepainreaction or needleandthepainreaction.com . (...JG 153).
| | |
| --- | --- |
| Autor: Dragutin Matosevic, Tuzla, BiH. | |
Hakuna Matata - Koncert u Gradskoj knjiznici Zagreba (22.05.2007.)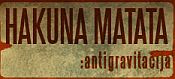 Glazbeni odjel Gradske knjiznice Zagreb, na Starcevicevom trgu br. 6, organizira koncert rock sastava Hakuna Matata povodom Dana grada Zagreba. Gost na koncertu je legendarni Davorin Bogovic. Koncert ce se odrzati 22. svibnja 2007. godine u 20 sati na prvom katu knjiznice u citaonici. Ulaz je slobodan. Hakuna Matata izvodit ce pjesme sa svog prvog CD-a "Antigravitacija" na kojem je gostovao i slovenski kantautor Zoran Predin. Band je upravo u fazi pripreme materijala za drugi album, te ce odsvirati i nekoliko novih pjesama. Koncert poklanjaju svim korisnicima Knjiznica grada Zagreba i svim zainteresiranim gradjanima. Premda je Glazbeni odjel u Gradskoj knjiznici vec organizirao brojne koncerte, ovo je prvi rock koncert. Hakuna Matata zeli nastupati i u drugim knjiznicama po Hrvatskoj, a osim pozitivnih vibracija koje izviru iz naslova benda, decki nude dobru glazbu i kvalitetne tekstove. Pjevac i autor vecine pjesama je Kresimir Misak, voditelj popularne HRT-ove emisije koja govori o neobicnim i neobjasnjivim fenomenima u kvaziznanosti i svijetu. Vise info ima na: http://hakunamatata.posluh.hr/ ili na http://www.myspace.com/hakunamatatacro .
| | |
| --- | --- |
| Autor: Dragutin Matosevic, Tuzla, BiH. | |
The Rolling Stones - Poznate predgrupe za koncerte u Budvi i Beogradu

Raka Maric, vlasnik beogradske koncertne agencije Music Star Production i organizator koncerata grupe The Rolling Stones u Budvi, Crna Gora (09.07.2007.) i u Beogradu, Srbija (14.07.2007.) za sarajevski list Dnevni avaz je otkrio imena pregrupa slavnim "Stonsima". Na koncertu u Budvi bit ce to Dado Topic i grupa Time, kao i sarajevska grupa Regina. Na koncertu u Beogradu bit ce to Vatreni poljubac, grupa koja sada svira pod imenom Mitch Valiant Band u postavi: Milic Vukasinovic, Sanin Karic, Perica Stojanovic i Dejan Nikolic, kao i beogradska grupa Elektricni Orgazam. Vise informacija ima na: www.musicstar.co.yu .
| | |
| --- | --- |
| Autor: Dragutin Matosevic, Tuzla, BiH. | |
Lira Vega, SRB - Koncert u DKSG, Beograd (17.05.2007.)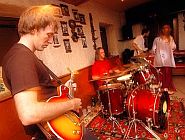 Letnja pozornica Doma kulture Studentski grad u Beogradu, ugostit ce u cetvrtak 17.05.2007. godine u 21:00 grupu Lira Vega. Ulaz na koncert je slobodan. U slucaju loseg vremena koncert ce biti odlozen. Specifican pogled na post-rock, mastovit pristup muzici, naivno, ali zanimljivo koketiranje sa odredjenim muzickim klasicima, cini grupu Lira Vega pravim osvezenjem na muzickoj sceni Srbije... Clanovi grupe Lira Vega su: Zoja Borovcanin - vokal; Vladimir Djordjevic - gitara; Nemanja Acimovic - bas gitara; Dejan Utvar - bubnjevi i Boris Mladenovic - producent i ton-majstor, Za vise informacija posjetiti: http://www.kataman.org/eng/lira-vega.html . P.S. Ovaj koncertje pomjeren za 24. maj 2007. godine. Sve ostalo ostaje isto.
| | |
| --- | --- |
| Autor: Tamara Mitrovic, Beograd, Srbija. | |
Adnan Dado Causevic - Ne vjerujem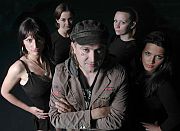 Album "Ne vjerujem" koji potpisuje Adnan Dado Causevic, sniman je od 2005. do 2006. godine u sarajevskom studiju "Kamarija". Muzicki producent je Emin Zelic, koji je na ovom albumu i aranzirao skoro sve pjesme. Za tekstove i muziku svih pjesama pobrinuo se Dado Causevic. Jedna od glavnih odlika albuma je da su pjesme autobiografske, sto cijelom albumu daje iskrenu notu koju su slusaoci, sudeci po top listama sirom BIH, veoma dobro osjetili. Album predstavlja tipicni sarajevski nacin muzickog izrazaja cime se nastavlja tradicija priznatih sarajevskih bendova i izvodjaca poput Bijelo Dugme, Crvena Jabuka, Plavi Orkestar, Zdravko Colic itd... Zanr je pop rock sa primjesama bosanskog etna. To je tipicna muzicka linija sto ovog autora ne odvaja od bosanskog stadarda, ali nacin iterpretacije, slusljivost i pitkost tekstova koji krase ovaj album, dozvoljava slusaocu da opusteno i bez velikog napora pazljivo slusa odabrani redosljed pjesama, a da pri tom nema zelju za ubrzanim premotavanjem ni jedne od numera. Sve pjesme su podjednakog kvaliteta, sto u danasnje vrijeme i nije standard, tako da je ovaj album po misljenju kriticara visoko ocijenjen i sa sigurnoscu vam ga mozemo preporuciti... Album sadrzi 9 novih pjesama koje predvodi vec provjereni hit "Ne vjerujem" za koji je snimljen i spot. Tu su i 4 bonus pjesme sa prethodnog albuma, "Ja znam" - "Dalila", "Ja znam", "Ako je to" i "Zlatna ruza" (duet sa Kemalom Montenom). Od trenutnih Dadinih aktivnosti treba podvuci njegove pripreme za 3. BH RTF.

| | |
| --- | --- |
| Autor: Dragutin Matosevic, Tuzla, BiH. | |
HGF 2007 za Rock Otocec 2007 - Najava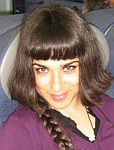 Od najavljena 2 ili 3 dana koliko su predvidjali organizatori Goran Vrgoc i Darijo Bivol, termin ovogodisnjeg HGF-a se rastegnuo na 4 eliminatorne subotnje veceri (19. V, 26 .V, 2. VI i 9. VI 2007. godine), te posljednju, finalnu, 16. VI 2007. godine u kino dvorani POU u Zaboku. Razlog tome je veliki broj demo radova koji bi prema kvaliteti bili nepravedno zapostavljeni da se barem za njihove autore ne sazna na nastupima uzivo. Znaci, mladih, kreativnih i radisnih talenata ne manjka. Vec dvanaestu godinu na hrvatskoj rock sceni odrzava se, jedan od najdugovjecnijih festivala ove vrste, zabocki festival HGF. Festival ima drzavni karakter na kojem nastupaju rock sastavi s podrucja citave Hrvatske koji jos nemaju objavljene vlastite nosace zvuka, a sviraju iskljucivo vlastite autorke pjesme. Ove godine je od velikog broja pristiglih demo radova odabrano 24 izvodjaca koji ce nastupati 4 vikenda (subote) u konkurenciji od 6 izvodjaca po veceri. Uz otvorenje HGF-a koje je na rasporedu u petak, 18.V 2007., nastupaju i izvodjaci izvan konkurencije (Flying Rabbit, Proximity, ZVIS Zagorski List, Urok, Fuk Federi i T Kao Krava). Pobjednik HGF-a dobiva sljedecu nagradu (koju organizator smatra obavezom) - nastup na festivalu Rock Otocec (kraj Novog Mesta u Sloveniji) koji se odrzava 5., 6., 7. i 8. VII 2007. godine.
| | |
| --- | --- |
| Autor: Vladimir Horvat Horvi, Zagreb, Hrvatska. | |
Mike Dollins Band, USA - Presentation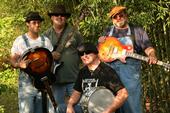 Mike Dollins Band is blues band from Benton, Arkansas, United States. Little Rock based bluesman Mike Dollins calls his submitted CD-R album "Chameleon" because when it comes to guitar, he likes playing so many styles and vintages. Blues, of course, form the root of his playing, and his album features six numbers so rooted. Dollins has been playing his axe since 1958, so if you do the math, he's got almost 50 years worth of experience. Dollins loves to solo as well, peppering his songs with improvised lines, not only in traditional solo sections, but also between verses, as intros, as outros, and more. All this means more and more guitar for the blues guitar lover. You can groove and move to his music, and after that, you can check out one of his other umpteen CDs available through his web site. Mike picked up the guitar in 1958 and fell in love with R&B, blues, jazz and gospel music. His blues name, Whisker Fish, came about by his number one all time radio play funk fusion hit called "Whisker Fish", which can still be heard on jazz stations world wide. After spending years forming bandsand promoting other artists, Mike's first solo CD was issued in 2000, entitled "Jazz, Rhythm & Blues". Mike has family roots in Arkansas and musical roots in jazz and blues. He has many years of stage playing and performing experience, and has been in bands such as Cruzin', The Jades and The Esquires, among others. Listed in the Blues Hall of Fame, Mike has spent years playing and promoting the blues before it was an in thing... More info: www.myspace.com/mikedollinsband or mikedollins.biz . (...JG 152).
| | |
| --- | --- |
| Autor: Dragutin Matosevic, Tuzla, BiH. | |
Sound Invasion, Demo festival - Izvjestaj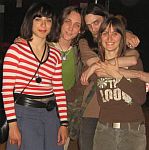 Demo festivali frcaju ko' gljive (nakon kise)! Ovo je drugi Sound Invasion koji je ove godine iznjedrio sastav SPINA (na slici) kao pobjednika koji ce dobiti besplatno snimanje singla, kao i pravo da nastupi kao predgrupa nekom vecem (a mozda i velikom) izvodjacu u velikoj dvorani Kluba Boogaloo. Nema ljepseg poklona za sastav Spina koji je pobjedio u vrlo ostroj konkurenciji punka, brit-popa, hard-rocka, alternative i grungea u kaficu (predvorju) Boogalooa. Ovaj festival, kao sto je navedeno, ima dva zadatka - da odabere najboljeg izvodjaca za glavnu scenu Kluba Boogaloo, te da mu omoguci snimanje dvostrukog singla u studiju. Strucni ziri u kojem su bili Bojan i Ljubica (iz grupe Svadbas), te Ante Perkovic, uz svoje ocijene su imali podosta muke da saberu i glasove publike koja je glasovala putem kupljenih ulaznica koje su se ubacivale u kutije imenovane po nazivima samih izvodjaca. Konkurencija je bila vrlo opaka i do posljednjih 5 minuta, tamo negdje iza 1 h u noci, nije se znao pobjednik, tako da je neizvjesnost startala sa samim nastupom punk-rock kvarteta Bolesni um koji je odmah od prve zaigrao na najjacu kartu. Nastupili su i: The Orange Strips, F.A.U., Pars Petrosa i Invert.
| | |
| --- | --- |
| Autor: Vladimir Horvat Horvi, Zagreb, Hrvatska. | |
Glen, Italy - Presentation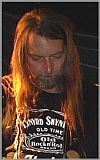 Glen is rock / ambient / progressive guitarist from Milano, Italy . Glen was born in between the end of the World War II and the beginning of Rocky IV. At the age of eleven he saw Woodstock (the movie) for the first time. At the age of eleven and a half he fell in love for Alvin Lee. When eleven and three quarters he learned Deep Purple's "Smoke On The Water" using only the 6th string in E, and after a week Ten Years After's "Love Like A Man" using two strings on the guitar of a friend. Then he had one year of meditation, during that period he asked his father for a guitar 16 times a day, for a total of 5,840 times. So Glen got his first guitar at the age of 12 and three quarters. At the age of 13 and 5 months he kissed a girl for the first time using the tongue. At the age of 13, 5 months and 1 minute, Glen forgot Alvin Lee, "Smoke On The Water", "Love Like A Man" (the song), and the guitar, to dedicate his life to kiss girls. On summer of '92 he kissed Elen, they got married in September '93 during a rainy day. It does'nt exist a documentation about the period between the first tongue kiss and the kiss to Elen, but history says Glen had a lot of fun. On august 2000 Glen had a dream after having smoked some vegetables. He was lost in a foggy dark forest, suddenly a sunray penetrate the deep vegetation to end on a rock with a Stratocaster hammered in. There was a legend in the legend about that matter: the one who could pull the guitar out from the rock should become a rockstar! So our hero slowly moved to the rock, grasped the Strat neck (a 50's V shape) and pull out the guitar! Then he heard a voice "Wake up, darling, breakfast is ready!". In that moment Glen decided to become a rockstar. Glen is a guitar and gnocca player. He lives in Milan (Italy) and plays with a band named Zizzetope. In March 2006 he issued his first solo home produced album "Six String Under", guesting some e-friends from various Italian guitar forums and sites. He likes gnocca, nutella and bananas, like a Borneo orango. He is not yet a rockstar, but he will be soon ;-) More info: www.myspace.com/glenitaly or glensite.eu . (...JG 152).
| | |
| --- | --- |
| Autor: Dragutin Matosevic, Tuzla, BiH. | |
Liburnia Jazz 2007 - Najava

Po sedmi put za redom, Opatija ce prvog vikenda u srpnju, od 06.do 08.07.2007. godine, ugostiti svjetsku elitu jazza. Opatija ce se pretvoriti u hrvatsku jazz oazu, a setnice, ulice i terase u pozornice s kojih ce odjekivati samo zvuci dobre glazbe. I ove godine je Elvis Stanic, umjetnicki ravnatelj i predsjednik udruge Liburnia Jazz koja je organizator Festivala, odabrao vrhunski program koji ce sigurno zadovoljiti i "jazz cistunce" i one cije su usi jos nenavikle na jazz sazvucja. Sa sigurnoscu mozemo obecati: tko ne dodje, bit ce mu zao sto je propustio. Nastojeci svake godine imati uistinu ekskluzivni program, ove godine se mozemo pohvaliti jednom obljetnicom, europskom promocijom CD-a i dosad "necujenom" kombinacijom romskog jazz improviziranja. Vise informacija ima na: www.liburniajazz.hr .
| | |
| --- | --- |
| Autor: Elvis Stanic, Lovran, Hrvatska. | |
Slusaj najglasnije - Katalog novih izdanja (3)

Evo niza novih izdanja od neunistivog Zdenka (Franjica). Da je genijalac, ne treba niti sumnjati. Ima opet odlicnih izdanja s kojima dovoljno govori o svojoj otvorenosti i modernom pristupu ka svjetskoj rock sceni. Iznenaditi cete se ako redom nastavite citati slijedece redove... Onaj tko zna, taj zna kako treba raditi (a to je Zdenko), onda niti preporuka najeminentnijih kriticara nije potrebna. Zdenko i "Slusaj najglasnije" su fenomen svojeg doba, treba mu skinuti kapu i reci: "Zdena, najveci si, najbolji si, ali nikako nisi komercijalan." Zbog toga je on najjednostavniji. Kad bi bilo obrnuto, imao bi Zdena ogromnu kucu, bazen, otmjeni automobil, puno ljubavnica i ogromne tiraze svojih izdanja. Ali desiti ce se i takvo vrijeme kada ce ljudi osim Satana, Majki, Messerschmitta, Spoonsa, Overflow, Goribor, Machine i jos mnogih, traziti bilo kakvo izdanje sa "Slusaj najglasnije" etiketom. Zdenko je odavno institucija ex YU rocka i mozda jedna od zadnjih neunistivih tvrdjava u kojoj mozete objavljivati sto vam god padne na pamet bez ikakve cenzure.
| | |
| --- | --- |
| Autor: Vladimir Horvat Horvi, Zagreb, Hrvatska. | |
BAR Vol. 4 - The Hottest Aussie Blues & Roots 2007

BAR Vol. 4 - "The Hottest Aussie Blues & Roots 2007" is the title of compilation consisting music of these Australian blues & roots musicians / bands: Andy Cowan, The Others, Toby, Dutch Tilders, On The Level, Andrea Marr, Nick Charles, Diamond Dave and the Doodaddies, Paul Yates featuring Dave Hole & Matt Taylor, Juzzie Smith, Mississippi Shakedown, Mike Beale, Danny Burton, Craig Sinclair. Thanks to Mr. Vasja Ivanovski (MK) and Jillian Jake (AUS) the listeners of The Jeans Generation radio emission (Radio Tuzla, B&H + Internet) will have exclusively opportunity to listen some of beautiful songs from that compilation. More information available here: www.bluesandrootspromotions.com . (...JG 152).
| | |
| --- | --- |
| Autor: Jillian Jake, Yangebup, Australia. | |
---




Reklamno mjesto 5



Reklamno mjesto 6



Reklamno mjesto 7


Reklamno mjesto 8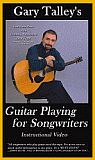 Reklamno mjesto 9



Hosting sponzor: