Barikada - World Of Music - Arhiva 94
Splinter (NL) - Portrait

Splinter is a rock band from Holland and consists of 5 ambitious musicians (Ewout Ongering Ozz: lead vocals, guitar / Didier Kerckhoff: lead guitar, vocals / Menno Broer van Dijk: keys, vocals / Berry Vink: drums / Marcel Everts: bass guitar, pedals, vocals). Although they are close friends, each band member has a different musical background. Therefore the music of the group is often described in reviews as 'a new style on its own'. Splinter started out writing material in the 'progrock' style. Even though magazines in this genre were very enthusiastic, the band unconsciously changed and headed for a more commercial style of writing. The music became less complicated and more sensitive, without becoming simple. The lyrics of Splinter often describe deep inner feelings we all have in daily life. Mothers' Finest guitarist John Hayes produced Splinters first demo 'Reflections' (released in 2004) which was received with extremely positive acclaim in magazines like Oor, Aardschok, Background Magazine and iOpages, to name just a few. Also, the band went on tour in the Dutch club circuit as support act for Hayes' group Maxima. In 2004 they recorded most of their repertoire for the unofficial release 'The Devil's Jigsaw'. Again, critics were extremely positive about this, so called, 'collection of demo songs'. Later that year, the band played a gig as support act for the progressive 'supergroup' Karmakanic, featuring former Yngwie Malmsteen - vocalist, Goran Edman, and did a short tour with the Swedish band The Flower Kings. As a result the band gained a solid fan base. The most important step was taken when producer Jonas Reingold suggested to record their debut album with him. Splinter are currently promoting their new release, "Dreamers", which is CD plus DVD in a jewel-dual-case box with 8 pages on booklet and stuff. Web links: splinteronline.com. or www.myspace.com/splinteronline . (Hedliners ...JG 188).
| | |
| --- | --- |
| Autor: Dragutin Matosevic, Tuzla, BiH. | |
Family (UK) - Biography

Family was progressive / rock / psychedelic / blues band from Leicester, United Kingdom. A blues-based band with art-rock inclinations, Family was one of the more interesting groups of hippie-era Britain. Fronted by the deft and frequently excellent guitar playing of John "Charlie" Whitney and the raspy, whisky-and-cigarette voice of Roger Chapman, Family was much loved in England and Europe but barely achieved cult status in America. While bands like Jethro Tull, Ten Years After, and the Keith Emerson-led Nice (and later Emerson, Lake, and Palmer) sold lots of records, Family, which frequently toured with these bands, was left in the shadows, an odd band loved by a small but rabid group of fans. Although the band's first official release was "Music in a Doll's House" in 1968, the roots of the band go back as far as the early '60s, when Whitney started a rhythm & blues / soul band called the Farinas while at college. In 1966, Whitney met Roger Chapman, a prematurely balding singer who had a voice so powerful that, to quote Robert Christgau, "it could kill small game at a hundred yards," and the two began a creative partnership that would last through two bands and into the early '80s... (...JG 189).
| | |
| --- | --- |
| Autor: Dragutin Matosevic, Tuzla, BiH. | |
Arthur Brown (UK) - Biography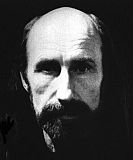 A British war baby - Arthur's birth and first moments were a mercurial foretaste of a life to come - born literally as the German bombs were falling on the quiet English seaside town of Whitby. Arthur's mother was terrified by the sound of the sirens. Moments after his birth, as the keening whine of the sirens was heard by his exhausted mother, she literally threw herself from the high old hospital bed, clutching her new baby and rolled underneath for protection. Fifteen minutes later the doctor, looking in on his rounds, pulled the frightened mother from the floor - "Don't worry, Mrs. Brown, it was only the army diesel taxis parking in the garages outside". Arthur's mother was distraught, but the doctor cut her short - "Thank God you did believe there was a raid, the fall from the bed has dislodged the placenta which must have been stuck in your womb, if it hadn't been removed you could have been dead by morning - your son has saved your life!" Within a year the young Mr. B. "had risen from the dead" - in yet another major air raid the entire Wilton (his mother's maiden name) family had taken refuge in the basement of the family hotel high on the cliffs above the town - in a spate of extreme bombardment the whole building was razed to the ground. The local paper carried a headline the next day - "Entire Wilton Family Lost in German Air Raid" - two hours after the paper hit the street Arthur's grandfather dug his way out and walked into town. Was Arthur's infant resurrection a foretaste of things to come? (...JG 189).
| | |
| --- | --- |
| Autor: Dragutin Matosevic, Tuzla, BiH. | |
Vincent Crane (UK) - Biography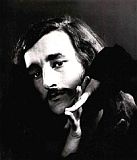 Vincent Crane, AKA Vincent Cheesman. Born: 21-May-1943. Birthplace: Reading, Berkshire, England. Died: 14-Feb-1989. Location of death: Maida Vale, London, England. Cause of death: Suicide. Gender: Male. Race or Ethnicity: White. Sexual orientation: Straight. Occupation: Musician. Nationality: England. Executive summary: Atomic Rooster and Arthur Brown keyboardist. High School: London Trinity College of Music. Played in: The Crazy World of Arthur Brown (keyboardist 1966-1969); Atomic Rooster (keyboardist 1969-1975, 1980-1984); Arthur Brown (keyboardist 1978-1980); Klaus Schulze (keyboardist 1979); Katmandu (keyboardist 1984-1985); Dexy's Midnight Runners (keyboardist 1985-1987). In 1987 Dexy's was disbanded and Vincent intended to reform Atomic Rooster. Due to ill health, a planned German tour was cancelled, and, sadly, Vincent died on 14th February 1989, Saint Valentine's Day. Since that time, Paul Hammond too has died. Of the "Death Walks Behind You" line-up of Atomic Rooster's album, only John DuCann remains. P.S. - Before Vincent is "sent away", Jimi Hendrix contacts Arthur Brown with a view to forming a new band (it would eventually become "Band of Gypsies") incorporating Arthur on vocals, Vincent on keyboards, Jimi Hendrix, Mitch Mitchell and an unknown bass player. It doesn't happen as a result of Arthur's commitments and Vincent's failing health - we'll never know what that band could have sounded like... what a loss. (...JG 189).
| | |
| --- | --- |
| Autor: Dragutin Matosevic, Tuzla, BiH. | |
POP Tour - 2 benda - 4 grada
U sklopu januarske POP turneje "2 benda - 4 grada", u lukavackom klubu "Prometeus" ce se 27. januara 2008. godine odrzati koncert bendova Kayla (Girlie Punk-Rock) iz Zagreba i Dilan Dog (Punk-Rock) iz Doboja. Podrsku ce im pruzati lokalni bendovi (za lukavacki koncert to su) Koka Koma i Norden. Koncert je rezultat saradnje koja je uspostavljena izmedju Omladinske organizacije "Alternative Creative Center" (ACC) iz Lukavca i "Partnerskog Omladinskog Pokreta" (POP) iz Banja Luke. POP turneja ce trajati cetiri dana. Pocinje u cetvrtak 24. januara 2008. godine, koncertom u banjaluckom klubu "Geto". Nakon koncerata u Orasju (21.01.2008.) i Bijeljini (22.01.2008.), turneja zavrsava u nedjelju, u Lukavcu. Cilj ove, kao i svih POP turneja, podsticanje je mladih ljudi na aktivizam kroz programe omladinske kulture, promocija urbane kulture, te podrska organizovanju mladih u organizacije i omladinske centre. Takodje, POP organiziranjem ovakvih dogadjaja nastoji razvijati programe i aktivnosti omladinskih organizacija kako bi one znale odgovoriti na potrebe i interesovanja omladine u BiH.
| | |
| --- | --- |
| Autor: Davorin Djuranovic, Lukavac, BiH. | |
Goran Campara (No Rules, BiH) - Interview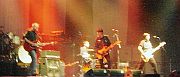 Magazin REZ iz Beograda, u izdanju od januara 2008. godine, objavilo je interview koji je Goran Campara, pevac, gitarista i tekstopisac grupe No Rules iz Tuzle (BiH) dao saradniku Barikade - Milanu B. Popovicu. Tekst interviewa je naslovljen sa: "Ukljuci se, pojacaj i rokaj". "Bez ravnodusnosti: No Rules predstavljaju kreativno resenje i osvezenje nastalo na dobro utabanoj Partibrejkers stazi distorziranih gitara, lirickog i emocionalnog bita, uklopljenih sa bluesy prizvucima. Goran Campara svojim delovanjem, doslednoscu i kreativnoscu ne ostavlja mesta ravnodusnosti. Naprotiv!", rekao je u uvodniku ovog interviewa Milan B. Popovic.
| | |
| --- | --- |
| Autor: Milan B. Popovic, Beograd, Srbija. | |
Petra Börnerova Band (CZ / SR / H) - Portrait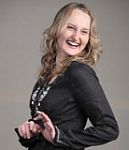 Petra Börnerova Band, blues / jazz / funk band from (Prague) Czech Republic, Slovaki and (Budapest) Hungary". Band members are: Petra Börnerová, see photo - vocal (Czech Republic); Benko Zsolt - guitar (Hungary); Táncos István - saxophones, vocal (Hungary); Bornemissza Ádám - bass (Hungary); Tomás Bobek Bobrovniczký - drums (Slovakia); cooperation with: Kosz Szilveszter - piano (Hungary). Petra Börnerova Band was established in 2005 to play at the rhythm & blues festival in Nyírbator, Hungary. Since then the band has been playing a lot of concerts, as the response has been very good. The repertoire of the band consists of blues songs from the 50's as well as contemporary compositions. Emotional, heartfelt, and combined with the presence and grace of young Czech vocalist Petra Börnerová, the band creates a great atmosphere everywhere they play. In the Autumn of 2005 the band did a tour that included Czech Republic, Slovakia and Hungary. Petra and the band recorded a live CD that same year. The band has begun working with Kosz Szilveszter, who is one of the best pianist in Hungary. In 2006 the band played a lot of concerts in clubs and festivals in several countries (SR, H, CR, CH, GE, SRB). Petra and the band have plan to record studio CD (April 2008, to be released in Autumn 2008), as well as more concerts around Europe. Web links: petrabornerova.com or www.myspace.com/petrabornerovaband . (...JG 188).
| | |
| --- | --- |
| Autor: Dragutin Matosevic, Tuzla, BiH. | |
Brent Grunow & The Bandits (USA) - Presentation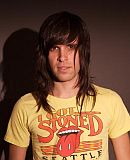 Brent Grunow & The Bandits is acoustic / classic rock / rock band from New York, USA. Brent Grunow is a powerhouse lead vocalist & songwriter. The 26 year old has been singing and fronting bands all his life. Rocking crowds all over the country, Brent is quickly gaining fans and popularity wherever he goes. Grunow's often compared to Mick Jaeger meets Jim Morrison in a back alley fist fight, with a style all of his own. Growing up in Michigan, Brent was constantly surrounded by music. His parents always had great artists playing around the house, from The Rolling Stones to Marvin Gaye and Joe Cocker. There was never a shortage of something great to choose from, says Brent. Grunow recently supplied the lead track of David Bowie's "Panic In Detroit" on the 2006 soundtrack for the film "Corrupted Minds". He has also graced the cover of Michigan's Hot Ticket magazine 4 times and was in Spin Magazine in May 2007. Now residing in New York City, Grunow has teamed up with Bob Cutarella of Cutarella Entertainment Group and industry veteran songwriter / producer Bob Iadeluca of Free Artist Records. The indie label with "Big Claws", as described by Sydewinder Magazine, released the much anticipated EP in the United States, on September 25th, 2007. When not playing music, does a little TV. He's been on "Sopranos", "Third Watch", "All three Law & Orders", "Cashmere Mafia" (new show on ABC that will air this fall) and recently finished a movie called "Across The Universe", about the Beatles staring Bono, Joe Cocker and a bunch of other interesting people. It will be in theaters around Thanksgiving of 2008. Brent Grunow & The Bandits are currently promoting EP - "Push & Pull". Web links for more information: www.myspace.com/brentgrunow or brentgrunow.com . (...JG 188).
| | |
| --- | --- |
| Autor: Dragutin Matosevic, Tuzla, BiH. | |
Prototype - Adrian Iowa & Friends (D) - Presentation

Prototyp - Adrian Iowa & Friends are progressive, classic rock and experimental band from Hechingen, Baden-Württemberg, Germany. In 1981 Adrian Iowa founded the band Prototyp and "prototyp" became program for the band. With every concert, the four musicians presented new compositions, there were no repetitions! Born in Temeschburg he began his musical career with his own band Prototyp and pleased his fans with melodious Artrock songs, selective melodies and stirring rhythms. Later he moved to Hechingen / Germany. Whoever saw and listened to this band before, knows why they succeed in filling the masses with enthusiasm straight away! The melodies go into the ear, the lyrics leave an imprint. The end product is merciless Entertainment, full of surprises and because they don't become tired, they show their qualities live on stage to proof it - the performance on stage is a must. Adrian Iowa is composer and copywriter of the band (some of his poems appeared in magazines). Remarkable about the band was, that for 6 years (during 1981-1987), they renounced the bass guitar. However, this was compensated through the development of an individual guitar tuning and gave the Prototyp sound something really unique... although lyrics existed only instrumental songs were played for years... Adrian's motto is: "Not better than the others - just other than the best - so, B OriGinaL - don't ImiTate!" Web link for more information: www.myspace.com/officialsiteprototyp . (...JG 188).
| | |
| --- | --- |
| Autor: Dragutin Matosevic, Tuzla, BiH. | |
Future Music (USA) - Portrait

Future Music is rock duet from Lansdale, Pennsylvania, United States of America. Members are: Rob Barsky - lyrics, vocals, guitar, e-drums and Rich Arbaugh - guitars, bass, keyboards, h-vocals. Live band includes these members: Rich Cluelow - bass, Don Hasenmayer - guitar and Matt Roman - Drums. As guest / former players Future Music featured: Peter Keltz, Andy Watts, Lee Polsky, Nancy Penn, Fred Zara, Andy Orliner and Matt Porter. Future Music is currently promoting their release "Volume XIII - Beyond the Infinity. For more information visit these web links: futuremusic.us/ or www.myspace.com/robb9000 . (...JG 188).
| | |
| --- | --- |
| Autor: Dragutin Matosevic, Tuzla, BiH. | |
Vladimir Vlada Paunovic - Vrele sezdesete, KG Urbana hronika No. 1 (1950-1970)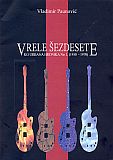 "Samostalni entuzijasti, pasionirani hronicari, postovaoci tradicije, radoznali istrazivaci i mnogi drugi cija secanja i arhive daleko sezu su godinama unazad bili zasluzni sto drage price iz zajednickih proslosti nisu zauvek izgubljene. Tako i knjiga "Hronika urbane kulture KG" Vlade Paunovica daje jedno specificno vidjenje grada tokom pedesetih i sezdesetih godina, kroz prizmu promena koje je donosio sudar istocne i zapadne politike, starog i novog, ruralnog i urbanog. Pedantno i s ljubavlju, Paunovic kroz razgovore sa presudnim akterima tih godina ispisuje paralelnu istoriju grada. Desetine autenticnih junaka ove knjige svedoce o mladalackom entuzijazmu, borbi za svoje mesto u sivom socijalistickom okruzenju i potvrdjuju da "sve je lako kad si mlad". Fokusirajuci se na dzez, bit i rok muziku, verovatno najpopularniju aktivnost novih generacija tih godina, Paunovic ispisuje biografije grupa kao sto su Sedam mladih, Daleki horizonti, Senke i stize pred sam kraj knjige do ranih sedamdesetih i osnivanja sastava Smak. A nastavak, naravno sledi." (Recenzent knjige: Petar Janjatovic)
| | |
| --- | --- |
| Autor: Petar Janjatovic, Beograd, Srbija. | |
Cantus broj 147 / 148 (prosinac 2007.)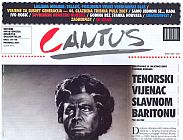 Novo izdanje novina Hrvatskog drustva skladatelja, Cantus, broj 147 / 148, decembar 2007. izmedju mnogih ostalih ima ove naslove: Tenorski vijenac slavnom baritonu (obiljezavanje 20. obljetnice smrti Vladimira Ruzdjaka); Ljiljana Molnar-Talajic - Posljednji veliki Verdijanski glas; Vrijeme za susret generacija - 44. Glazbena tribina Pula 2007; Samo jednom se ... radja Ivo Robic; Suvremeni hrvatski mjuzikl; Godina bez Stanka Horvata; Chansonfest; Zagrebfest; CD izlog; Tanodijev Requiem u Njemackoj; Nenad Turkalj (Zagreb, 19. prosinac 1923. - Zagreb, 24. rujna 2007.); Zlatne zice Slavonije (Nepunih pola stoljeca tradicije festivalske ljubavi izmedju Slavonaca i pjesme); 17. Medjunarodni dani jazza - Briljantan nastup virzuoznog Jamesa Morrisona; 11. Zagorski festival Krijesnica 2007.; Autorsko-pravni savjeti u HDS ZAMP-u (Razgovor sa Striborom Jurcicem, voditeljem Odjela audiovizuelnih, literarnih i dramskih prava HDS ZAMP-a); Festivalski grand prix Djeli Jusicu, a Drazenu Zanku priznanje Strucnog zirija (Zagrebfest, Koncertna dvorana Vatroslava Lisinskog, 21. studenoga 2007.); X Hrvatski jazz sabor, BP Club, 30. rujna - 10. listopada 2007. - Autorska djela hrvatskih jazzista; i tako dalje... Web link: www.hds.hr .
| | |
| --- | --- |
| Autor: Dragutin Matosevic, Tuzla, BiH. | |
| | | |
| --- | --- | --- |
| | | |
---




Reklamno mjesto 5



Reklamno mjesto 6



Reklamno mjesto 7


Reklamno mjesto 8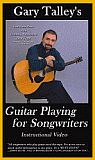 Reklamno mjesto 9



Hosting sponzor: